Before I went to Indonesia's famous island of Bali, I had preconceived notions of a popular paradise with unspoiled beaches and lush green hills. That was pretty much it though.
Since having been to Bali, I understand that it's more complex than beaches and greenery! I had to dig deep, past the pesky touts and partying tourists, and eventually I found the real Bali buried beneath the mass tourism.
Now when I think of Bali, I remember a large island, rich in a Hindu culture evident in its elaborate temples, sculptures, and fascinating rituals. I do think of lush green hills, but dotted with waterfalls and teeming with rice paddies. I dream of all the beaches and volcanoes that I didn't see, and I imagine what affordably luxurious accommodations I might have stayed in. I only saw a small part of Bali, but the experiences that I had and the people that I met have completely changed my impression of it.
Photo highlights of my Bali itinerary
To give you a sense of this complex and imperfect paradise, here is a collection of my favorite photos from my Bali itinerary. Together, these form the image of Bali that I now have and I hope that they inspire you to visit Bali too!
Be sure to read the end of the post where I share many travel tips and photography tips for visiting Bali. 
Traveling around Ubud
Ubud gave me a bad first impression, despite all of its hype. However, I came around and grew to love it once I explored a bit more. I have a post about those experiences here.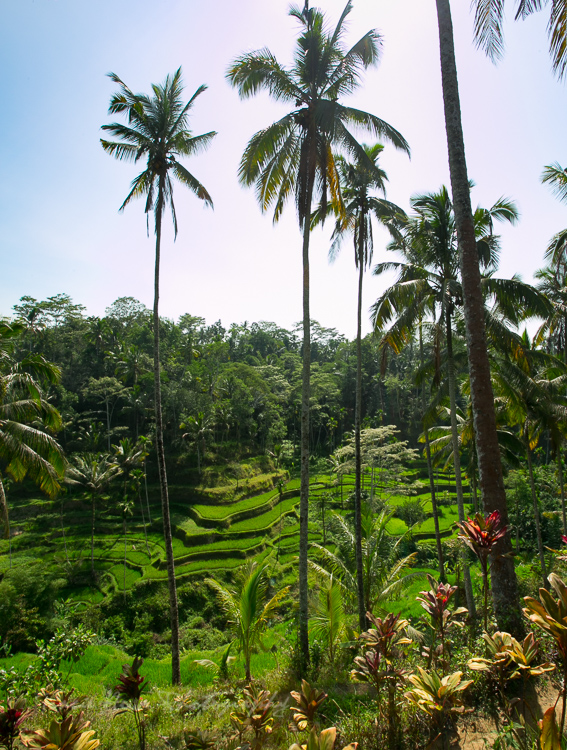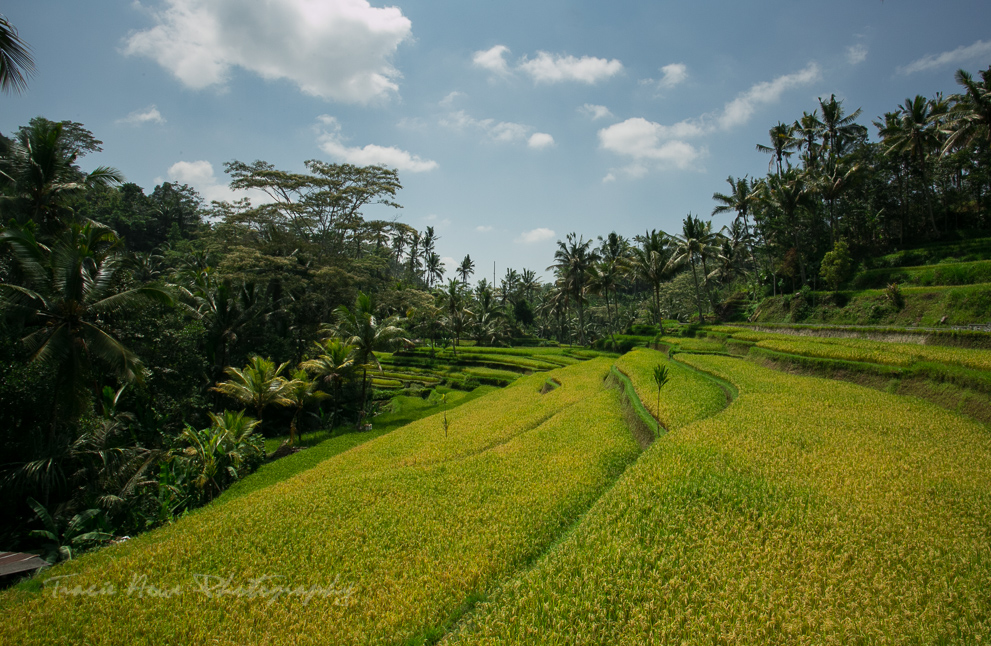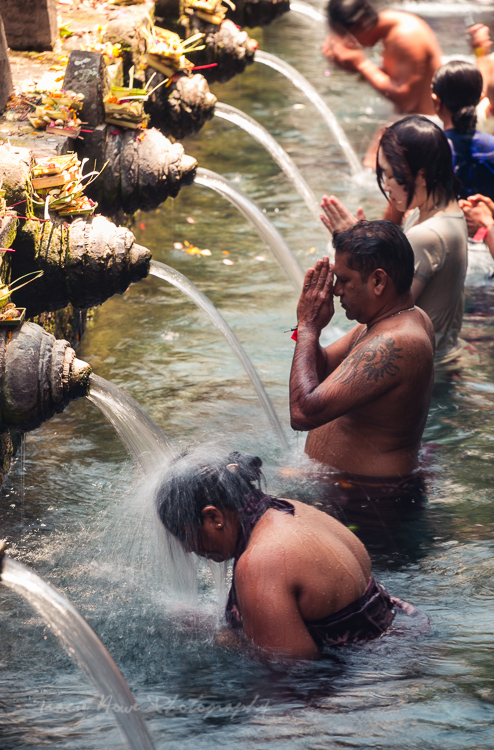 Traveling around Nusa Lembongan
Nusa Lembongan is its own island just off of Bali, but still considered a part of Bali. Most beach seekers traveling to Bali will visit the Gili Islands, but I had heard so much about their popularity that I shied away from them. I did want to see some pretty beaches, but I was worried about sharing those beaches with too many people. I think I made the right choice in visiting Nusa Lembongan instead.
This was definitely the place for peace and quiet that I had yet to find during my visit to Bali. There were no annoying touts and there were no swarms of people. In fact, there were so few people or cars that renting a motorbike was the easiest way to get around. I walked and drove around aimlessly most days, enjoying the freedom to do so without being bothered by any soul. The encounters that I had with locals were very pleasant and friendly, without ulterior motives in the hopes of making money.
I did find some pretty beaches in Nusa Lembongan that were not over run with people, though still popular by local standards. I lingered there for a bit, but then sought a more isolated place that would fulfill my photography expectations. My little bit of exploration did not disappoint as I discovered Devil's Tear, a dramatic rocky outcropping surrounded by crashing waves. This turned out to be a highlight for me. Another highlight was a snorkel tour complete with crystal clear waters, vibrant reefs, and Manta Rays! I really need to get a new underwater camera!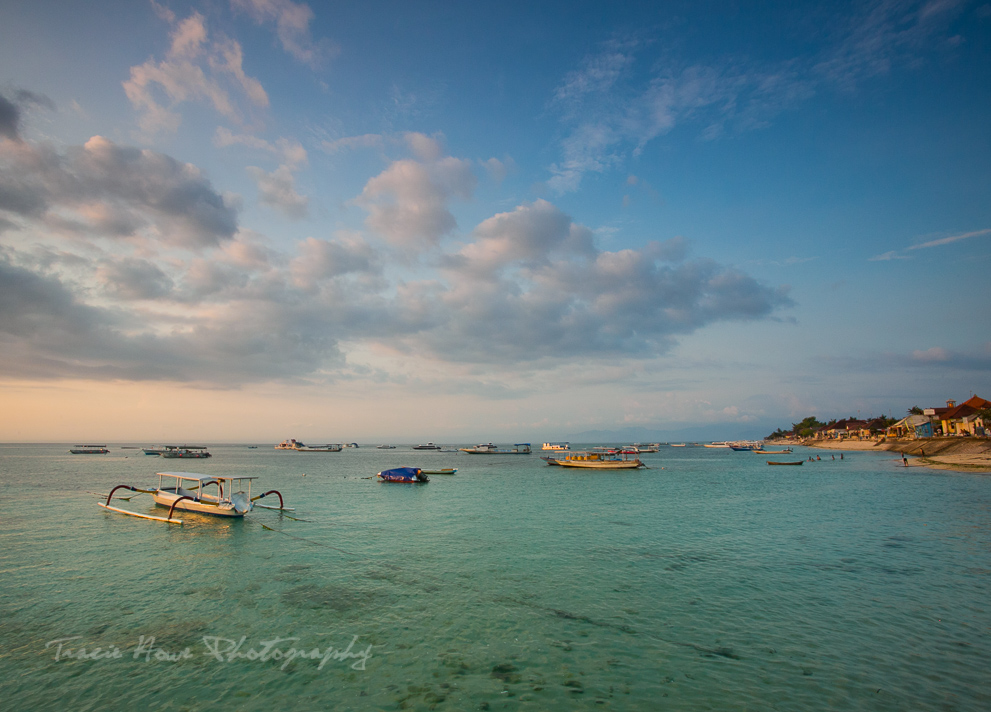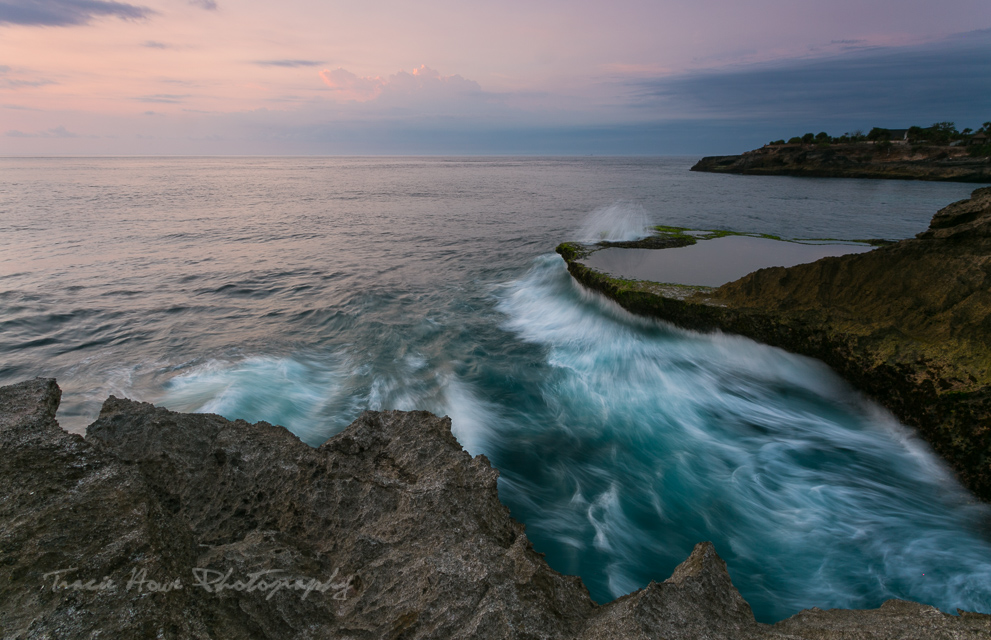 Traveling around Lovina
Lovina was a lovely little place that I initially intended as a one night pit stop on the way to Java. I have a hard time not exploring a place when I am there, so I ended up staying longer to find out what the Lovina area had to offer.
I remember hearing about Dolphin tours, but I had a sneaking suspicion that these were not very nice experiences for the dolphins. It turns out that my doubts were confirmed as I later heard stories of swarms of boats surrounding dolphins. Wanting to avoid this very popular Lovina activity, I looked into other tours, and that's when I met my new tour guide and friend, Samba. It was low season and he offered to take me on a personal tour of some beautiful waterfalls that not many people knew about. That turned out to be such a crazy and satisfying day! I hope to share more about my time there in another post.
I met another friend soon after and convinced her to do another personalized tour with me and Samba. This time we toured some rice fields, took and dip in a hot spring, and visited one of Bali's few Buddhist temples. The rest of my time there was spent relaxing, with a cooling soak in the pool and lounging with my friends on the beach.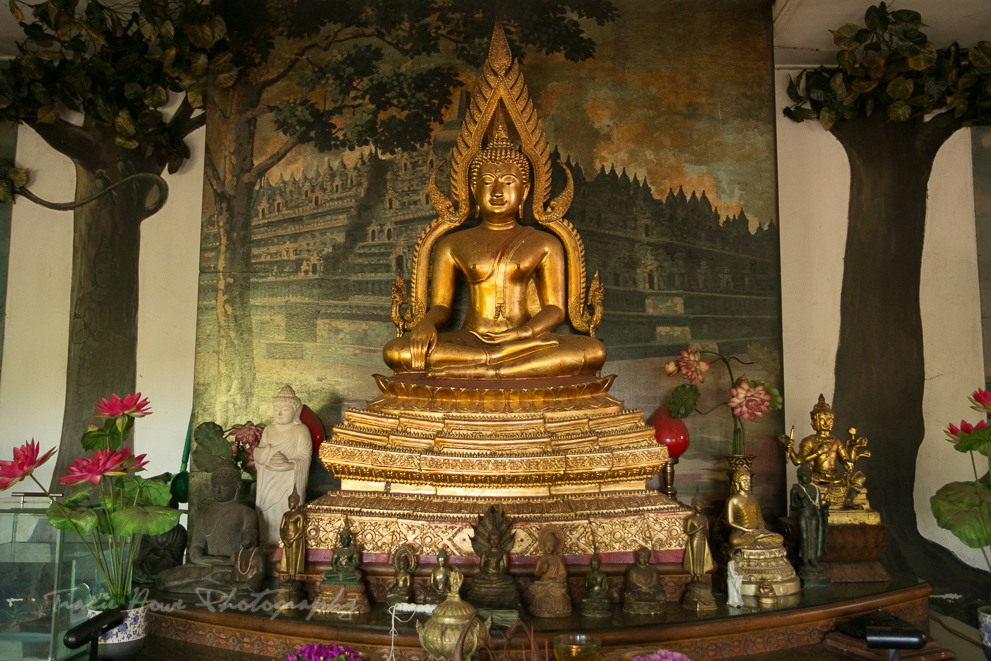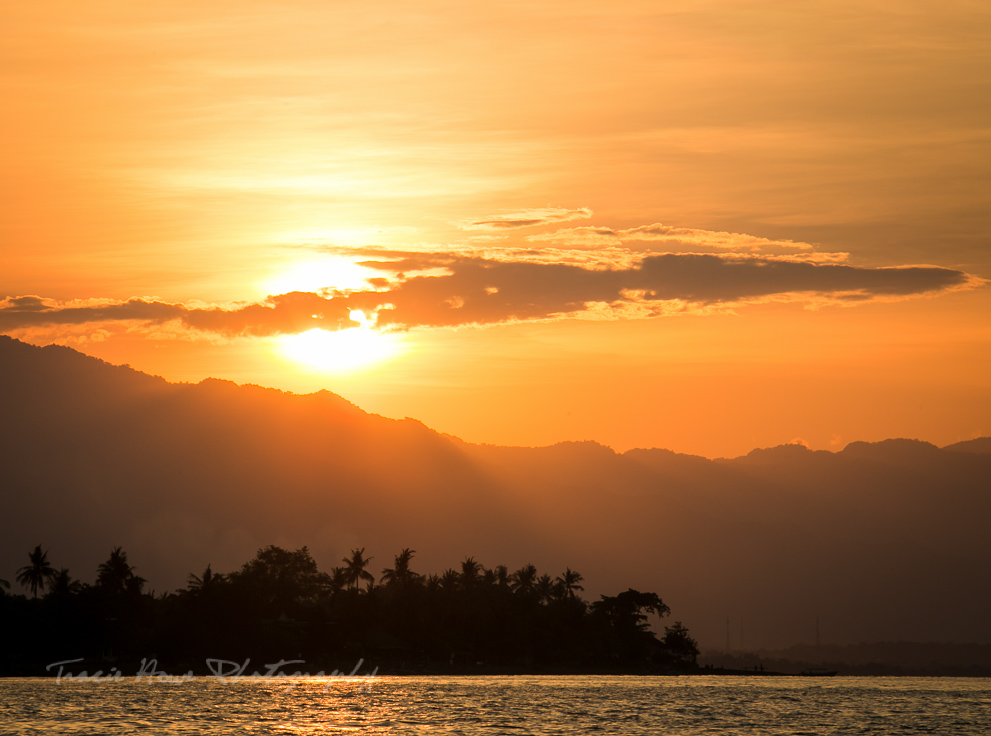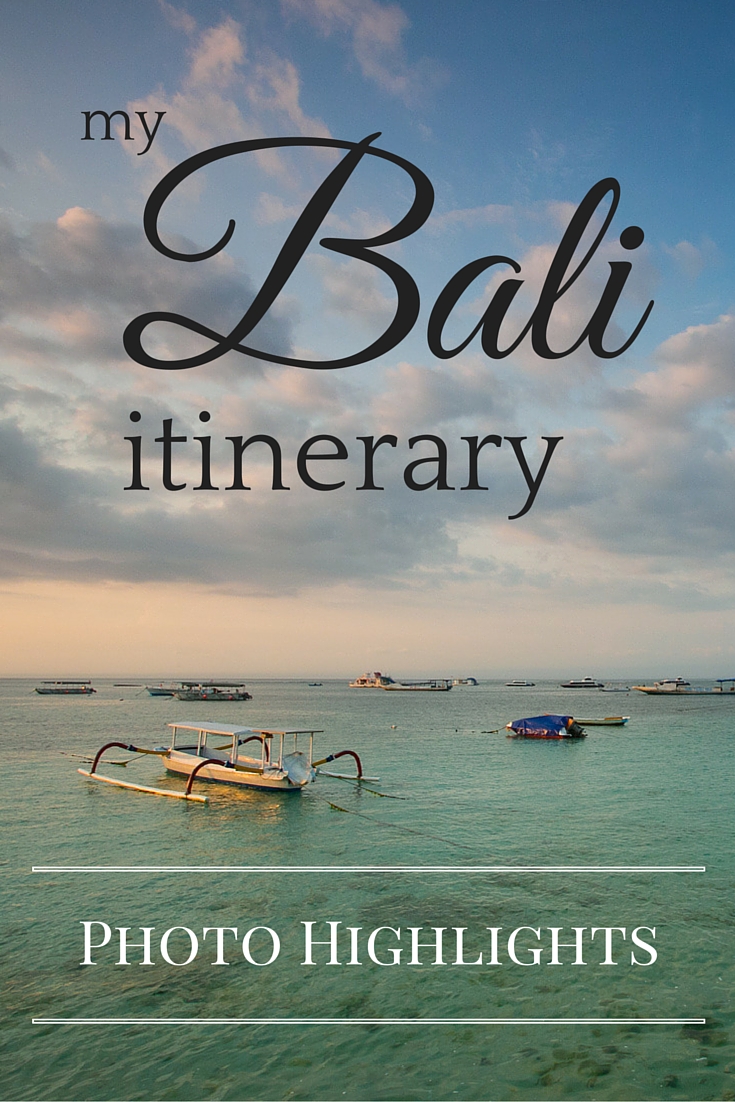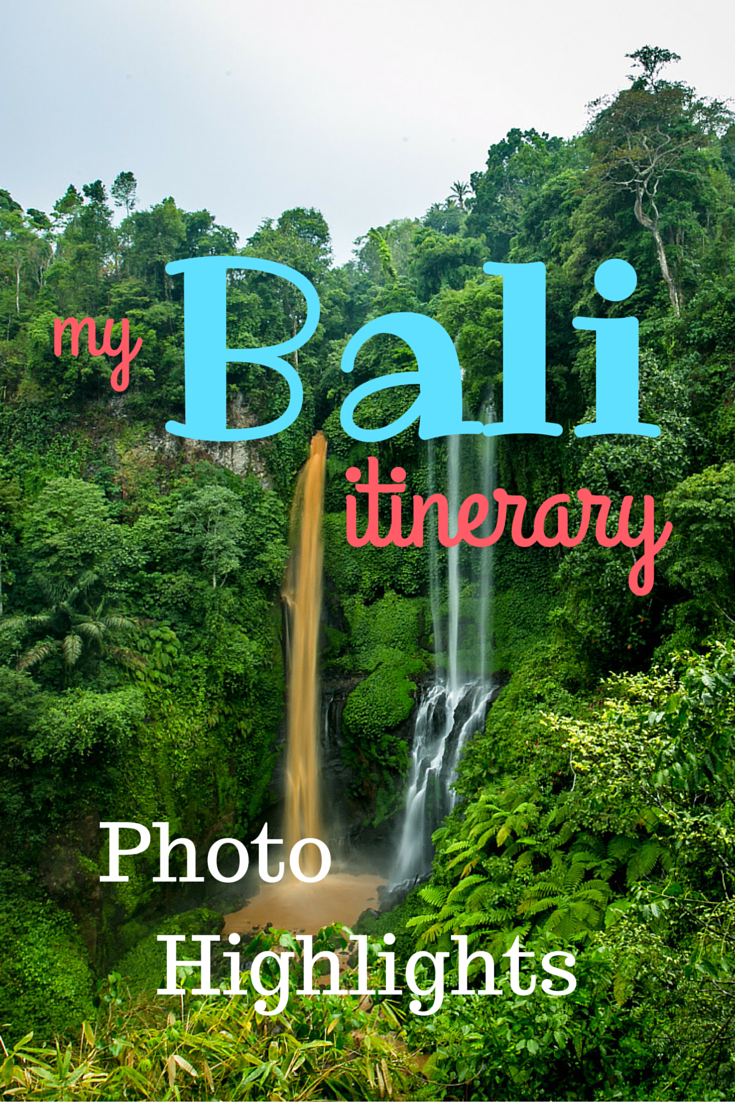 OR Pin any image in this post. Vertical images work best for Pinterest! :)
Travel Tips:
I found that traveling solo was actually quite difficult in Bali. It was hard to get around and see the sights without a few friends to share the cost of a hired car or without renting your own motorbike. I'm a terrible motorbike driver, so I only opted to do that in Nusa Lembongan where there were very few vehicles to speak of. The solution that worked best for my situation was to join tours that already had a few people signed up. This was a fairly spontaneous option in the low season because my next day's itinerary was determined by other tourists that may or may not sign up for that tour.
Since solo travel there was tough, I made a point to start staying in more hostels. That makes it easier to meet people, which might in turn lead to sharing rooms, transportation, and of course memories!
You will be happy to find my awesome tour guide (who speaks excellent English) if ever you are in Lovina. He made traveling solo not so difficult. He goes by the name of Samba and you can contact him through his email: behappycreator@gmail.com . Tell him Tracie sent you!
Ubud ended up being a huge transportation hub to and from many other destinations within Bali. I wish I had known that before my trip, because it would have made organizing my itinerary a little easier.
If you don't like crowds of drunken tourists and booming night clubs, do avoid Kuta at all costs! It may be close to the airport, but it is not a place you will want to stay. I made that mistake on my first night and left ASAP the next day.
Photo Tips:
My photography opportunities in Bali were limited mostly by bad timing. On the waterfall day, a sudden downpour soaked me to the bone, but I had a backpack rain cover to keep my camera dry. If I didn't have that with me, my DSLR may have been ruined despite its rugged design features.
On other days, it was all about being at the right place at the right time, and sometimes I didn't have control over that. Some of the tours I took only ran during the middle of the day, which is not always great for photos. Sometimes at the wrong time of day, you will get a dull haze that you can't do very much about. A polarizer will help bring out a little more contrast in such scenes, but it's always best to avoid mid day when possible.
Doing a little research, I knew that I could get some cool, long exposure shots at the Holy Spring Water Temple. For these shots, I brought my travel tripod to keep my camera steady. I brought my 10 stop variable neutral density filter, which allows me to darken the scene to a certain point. This works for bright scenes when you want a longer exposure to blur water, for example. Unless they are relatively still, the people will be blurred too, so you may have to be patient for the right moment.
If you liked this post, check out these: