Photography Lessons in Seattle and the north Puget Sound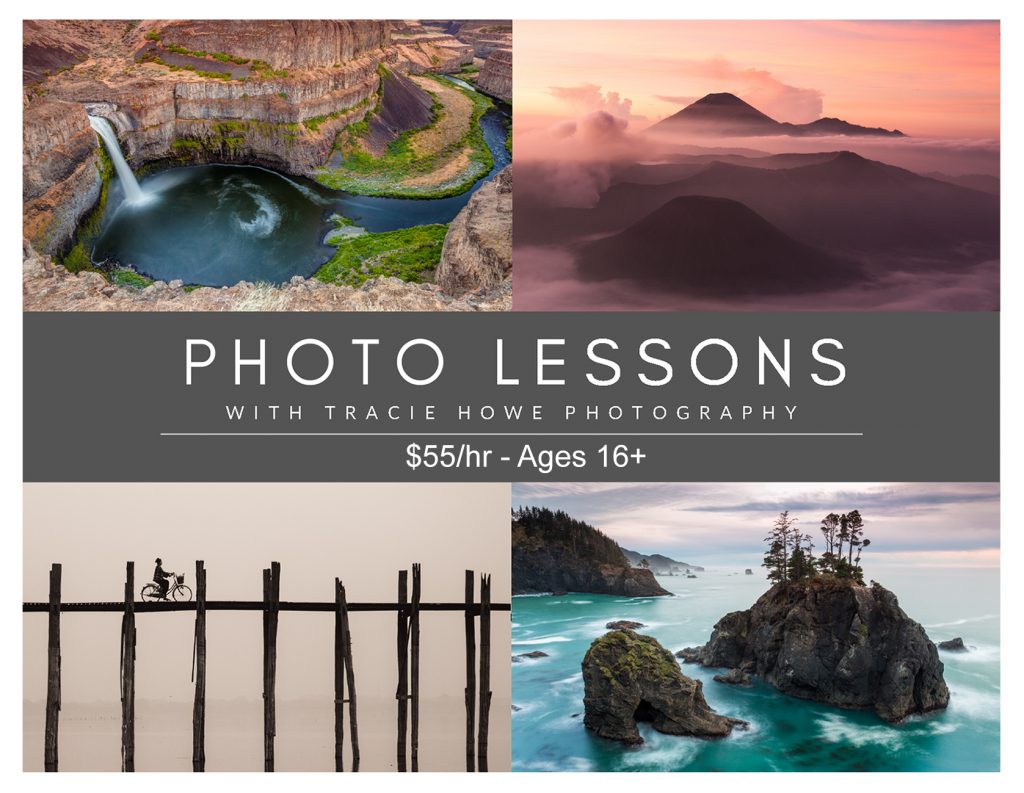 ---
Photography lessons just for you! Please read what to expect before you book a class:
Photography lessons will take place between Seattle and Snohomish. We will find a place that works well for us both!
Photo lessons are scheduled around your availability.
My personalized photo classes are aimed at individuals, but small groups of up to 5 are also welcome. Group photo lessons will be different from one-on-one photo lessons. *Please don't bring kids or people who are not participating in the class.*
All skill levels are welcome – true beginner through very skilled. Pros, check out my galleries to determine if you can learn something new from me… or just be shown some of my favorite local spots!
Currently I am only accepting ages 16 and up.
You will need a DSLR or mirrorless camera.

Each class is 1 hour, at $55 per hour. I recommend at least 2 hours, especially for beginners! In this case, the first hour will likely take place at a cafe.

I will teach beginners full manual settings, no auto.
My personalized photo classes will take place somewhere around Snohomish or Seattle, depending on your interest. (See questionnaire)
This is a class. You should be willing to practice afterwards, or at least come back soon for another class (before you forget everything) ;).
Payment is required upfront to reserve your class time and date. I will send you an invoice once we have agreed on a time, date, and location.
My photo lessons are personalized based on the experience and interest of my students. If you are a true beginner, we will likely start out in a comfy cafe and cover the basic camera settings… you gotta get that out of the way before the fun stuff! If you know more than the basics, then we may start out in the field. It all just depends on where you're at and what you want to get out of the photo class!
Please fill out this brief questionnaire prior to booking a photo lesson: