My landscape and travel photography won't look it's best on your screen, my screen, or Facebook's walls. The best they can possibly look is in printed form, hanging on your wall. I have several of my own images on my walls, framed and ready to be sold. I encourage people to purchase canvas prints framed or unframed. These are my current favorite way of displaying art.
If you want to make even a small investment in your home decor, choose one of the following methods…
Order directly online:
You can go to my SmugMug site, pick the photo you like, and see what I suggest for sizes.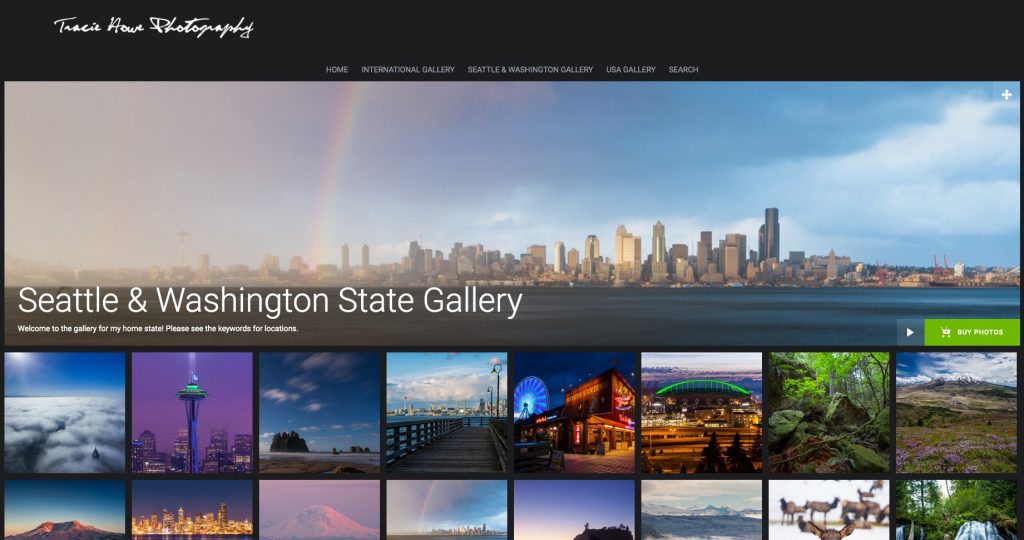 Or…
Send me a custom order request. Here's how to do it:
Of course, you are also welcome to use any of the previous ordering methods if you know what sizes you want for your wall collection.
Options for Commissioned projects
Yes, I do commissioned work! This can be for the blank walls of homes or businesses.
I take on commissions when the project seems right for me and my work. Please only inquire if, based on the work you've seen, you think I will produce the kind of work that you want for your project. Suggesting a theme is the best way to go for a project with several images. For example "Seattle from above". I will shoot in my style, with your theme in mind. I can also supplement new photos to go with photos that I've already taken.
I require half payment up front, so that I don't spend time shooting and editing for no reason if you decide you don't want the results. There are various "attempt" fees associated with commissions, but this will vary for each project. Please email me your request with as many details as you can think of and I will be happy to explain more based on what you want.
If you  have more of a commercial project in mind, please inquire. My portrait and wedding work might be more relevant to your project, so please visit www.traciehowe.com .
If you have any questions about any of the above, please don't hesitate to contact me at tracie@traciehowe.com. I know the options can be overwhelming, but I'm happy to help. :)