I know, I know. It's been WAY too long. While I've still been traveling, I've also been focusing much of my attention on selling of my physical pieces of work. One of my last posts mentioned something about this, but that "pop-up" gallery has since closed. Lately I have been working on another website that makes it easy to buy prints of certain images online. I'll have that available soon!
In addition to selling online, I have been trying local markets, mainly our beloved Snohomish Farmers Market. Farmers markets aren't necessarily the best choice for selling art, but it's been a great experiment helping to prepare me for future art fairs and festivals. The market is currently over for the season, except for the one day holiday market that I'll mention below.
Where I'm selling photography now + upcoming events
Arts of Snohomish Gallery – Now until…?
In quaint, downtown Snohomish, I am a member of the Arts of Snohomish Gallery. I show alongside several other local artists and I work at the gallery a few times a month. You may not find me working there, but my work is still available for purchase. ;) The gallery is open Wednesdays through Sundays from 12-5pm.
Harvested Holiday Market – Nov. 16th, 10am-4pm | Snohomish High School
Put on by the Snohomish Farmers Market, this is very exciting event is the first of its kind! The Harvested Holiday Market is syncing up with two other big holiday events happening on the same day in Snohomish. There will also be shuttles available to take patrons to and from other holiday events happening on the same day in Snohomish. Find out more by following the Snohomish Farmers Market Facebook page.
Holiday on the Bay – Dec. 7th, 11am-6pm | Port of Everett Waterfront Center
A lot of festivities will be happening at the Port of Everett for Holiday on the Bay. I'll be participating in the Schack Art Center's Holiday Market, which can be found inside the Scuttlebutt Restaurant building.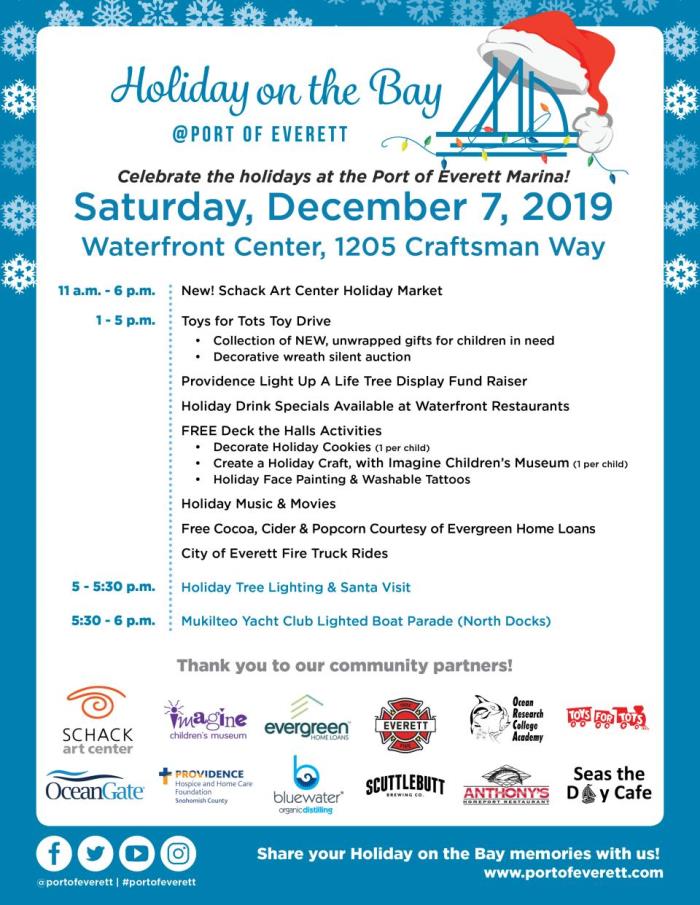 Artisans Holiday Fair – Dec. 14th & 15th, 9am-4pm | Evergreen State Fairgrounds
This two day event is happening at Monroe's Evergreen State Fairgrounds. I'll be alongside Santa and 150+ other vendors during this festive holiday event. It'll be a big one, and one of the last of its kind before Christmas, so it's perfect for any last-minute shoppers out there!
If you plan to attend any of these events, I hope that you'll stop by and say hello! If you are interested in making any custom orders, please come prepared! My latest post can help you with that. ;)