I'm no longer posting as I travel, but I am back to blogging the trip after a little break and a visit to Oslo. I just can't wait to upload the really good photos, but I still have to wait until I return home.
Where I left off (read about that here), we had slept in an old school that was turned into a guesthouse and Dave had bought me some potent cough medicine. The combination of a warm room and good medicine finally allowed me to sleep through the entire night. I can't even explain what a relief that was!
The next day we started moving West again through Southern Iceland. It was a beautiful, sunny day to revisit some of our favorite places. We first took a quick detour to the black sand beach that was littered with huge pieces if ice near Jökulsárlón. It was a very cool thing to see, and I stole another panorama from Dave's phone so I can show you. With his permission of course. :)
Jökulsárlón ice beach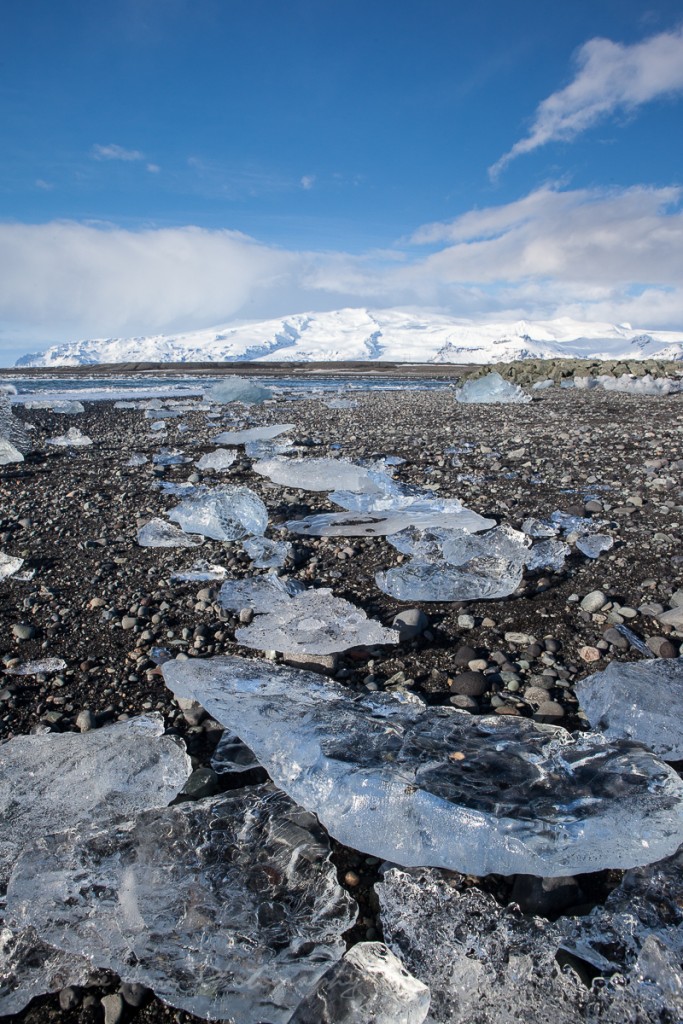 Hiking Jökulsárlón
After the beach, we started a hike around the West side of the lagoon, not knowing exactly where the hike would take us. This was one of the most stunning hikes I have ever done. The bay was filled with tons of floating ice in all different shapes, sizes, and shades of blue.  There were also several sea lion heads poking out of the water everywhere we went. They spied on us often, amusing us with gurgling sounds and barking during the entire hike. We walked almost to the mouth of the glacier where the bay was being fed with ice. It just got way too windy for me to continue, but Dave pushed through a little further until he could see two glaciers at once. It really was a spectacular landscape!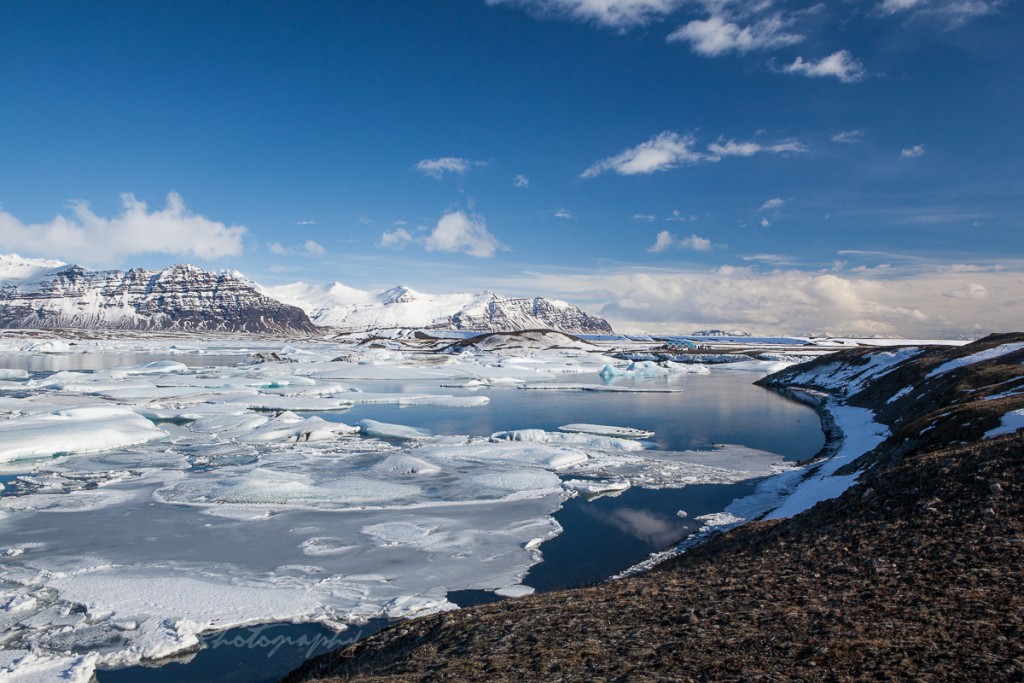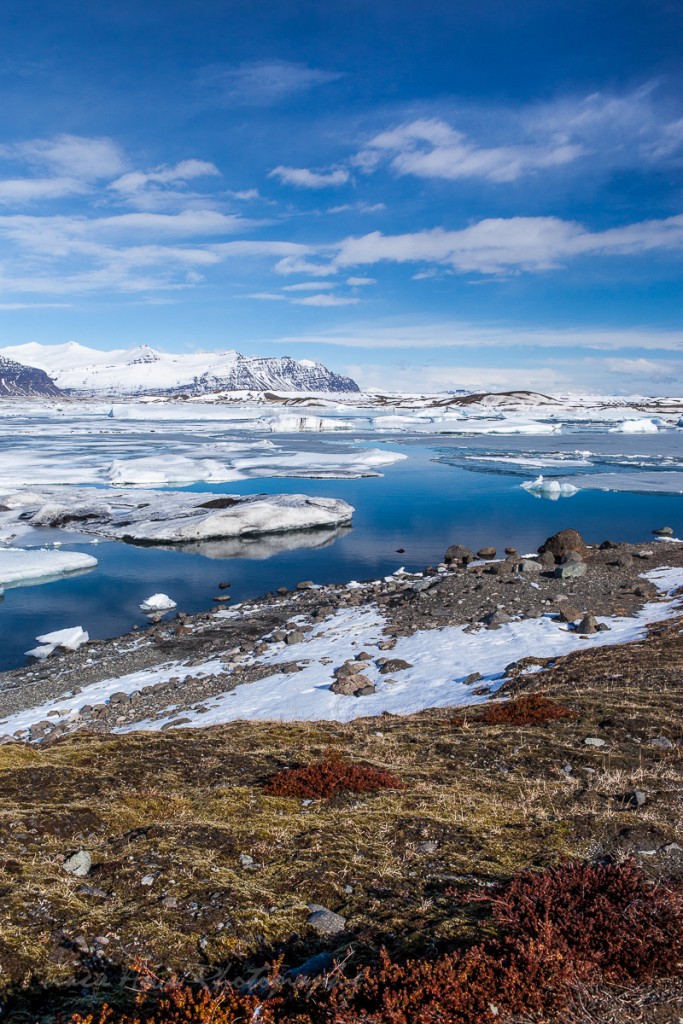 Hike to Svartifoss
After Jökulsárlón we continued West and decided to visit Svartifoss, another waterfall inside the gorgeous Skaftafell Park. This one you had to hike to, unlike all the others we had easily seen just from the road. Given my new found energy after just one night of getting enough sleep, I was all too anxious to do another Iceland hike that day. It was a slippery, snowy trudge up to the falls, but well worth the trouble. The tall, narrow waterfall is surrounded by geometric shaped rocks formed from columns of lava, making this waterfall especially unique.
Photography Tips:
I didn't lug my tripod around the lagoon, but I did grab it for a long exposure close to the parking lot. I played with my varied ND filter to slow down the water in the last lagoon shot you see above.
I did bring my tripod on the Svartifoss hike, but only because I can't resist a good long exposure of a waterfall. I suggest you do the same! ;)
Travel Tips:
We had trouble finding the trail to the elusive blue ice cave that I had hoped to see at Jökulsárlón. So instead we parked on the West side of the bridge and just started walking along the lagoon. There appeared to be other paths, but we really enjoyed this one. We could have kept going, but we hadn't brought enough to eat for a longer hike.
There seemed to be many parking lots on the West side of the bridge that appeared to connect to this trail, one of which was that darn lot where we got stuck that one night! I suggest NOT parking in one of those if the hill is too steep and the snow is too deep.
Iceland Adventure|Day 5 (part 2) – photographing the Northern Lights
If you liked this post, check out these: