Our Iceland travel adventure has begun!
Let me start with a quick description of our flight. We left Seattle at 4:30pm and arrived in Reykjavik at 11:30 pm (Seattle time), which is just before sunrise in Iceland. I don't know about you, but it's hard for me to sleep before I am normally supposed to go to bed, and the flight was no exception, especially because of a lingering cough that I had brought with me on the trip.
From the airport we headed off to pick up our camper van from Happy Campers. It's really more of a mini van than anything, which is just the right size for Dave and I, since we don't have that much stuff. It has a little fridge and a heater connected to a separate battery. It has a fold down bench/bed and some storage areas underneath. This ended up being an awesome option for us as independent travelers, since we like being somewhat spontaneous.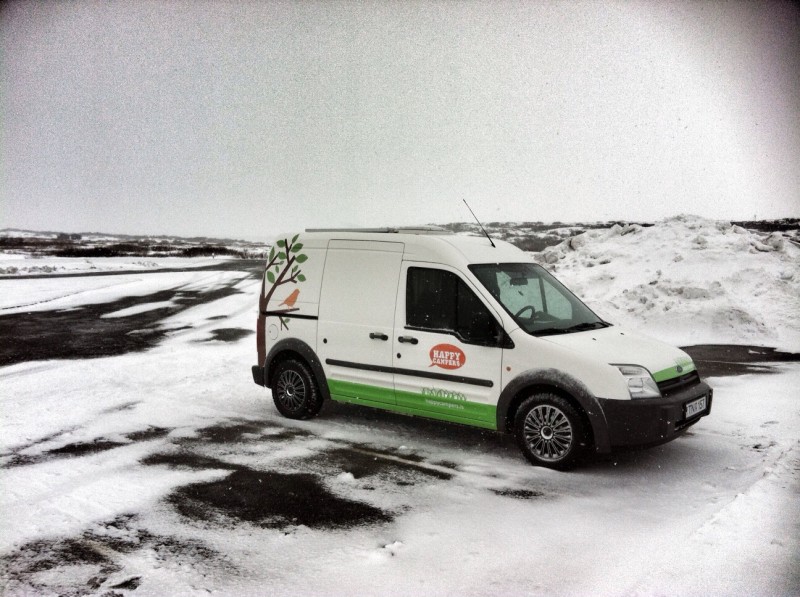 So, being  maybe too ambitious, or possibly just too excited, we immediately headed off to our first destination after picking up our van. We encountered snow soon after leaving Reykjavik, which we were told is a bit unusual for this time of year, even if they do still consider it to be winter. Snow was at our destination, Þingvellir (or Thingvellir), which is a huge rift valley that separates the Eurasian and North American continents. It is also a site of historical significance for the Icelandic people, being the place of the first meeting of parliament.
As cool as that sounds, we decided we really needed a nap before checking it out. So we pulled into a parking lot to sleep for a few hours. Well, for Dave it was a few, but for me it was about 1.5… I'm a terrible sleeper. Our Happy Camper was already serving us well, despite my sleeping fail!
We awoke to find that the snow had really started coming down while we were sleeping. Fortunately, this didn't keep us from driving the van through the snow to a different parking lot, closer to this continental attraction. We donned our snow gear and wandered around Þingvellir in our post-nap, jet-lagged haze. It was cool to see, but one day I'd like to go back to see this natural wonder from below the water! Yep! You can scuba dive in Iceland!
We got back in the van for the next leg of our first day. Heading south started becoming a questionable task through the howling winds and snow covered roads, but the van handled it all pretty well. The only real problem we had with driving was navigation. Heavily relying on your phone for GPS in Iceland is apparently not a good idea. Dave's phone didn't have any sort of network service, and mine was acting like it had also not gotten any sleep in 48 hours. It kept doing its own thing no matter what I wanted it to do, as if it was possessed!
Fortunately we also had plenty of paper maps and we eventually made our way into Sellfoss for the night. We found a camping area, Gesthús Selfoss ,  with a very nice kitchen and bathroom, and were happy to have it all to ourselves. After a confusing, yet relatively painless trip to the grocery store, we settled down for our first night in the camper.
Despite not having had much sleep, I still wasn't able to sleep much at all that first night. My brain wouldn't stop thinking about the trip, but my persistent cough was what really did me in. Yes, it was still pretty cold, but based on my other sleepless nights in hotels (I'm updating this after the fact) on this trip, it was really my cough and racing mind that wouldn't allow me to sleep. You will hear much more about that in the following posts!
Travel Tips:
My travel advice (if you travel with a cough as stubborn a mine) would be to take lots of good drugs! That is, specifically for sleeping and coughing. I was surprised that NyQuil and Melatonin didn't even work for me, but I didn't take either one until the first night in Iceland, which must have been too late to shut down my brain. I suggest making sleep happen on the plane, no matter what! That is if you will be arriving at your destination in the morning and anticipate being super excited about getting going.
Always have a few paper maps on hand! ALWAYS! I can't even count how many times I have been saved by a good old fashioned paper map when technology has failed me.
Iceland adventure | Day 2 – Winter travel, destined for Skógafoss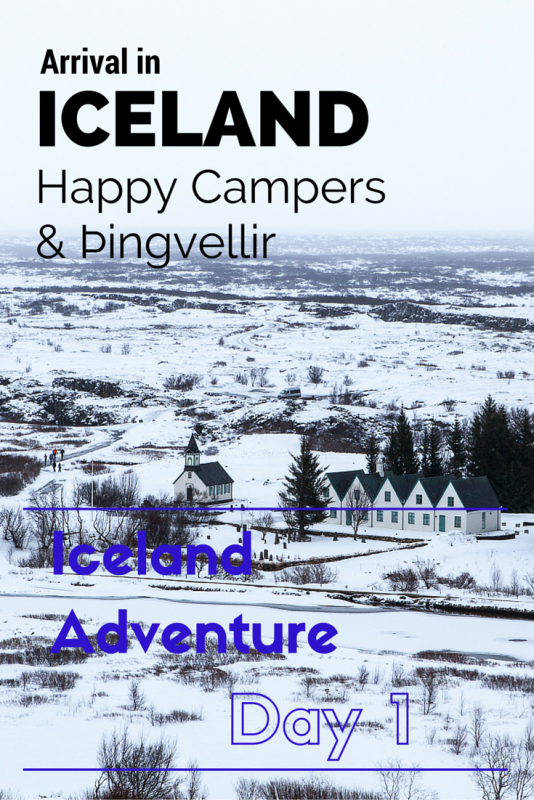 If you liked this post, check out these: