Visiting New Orleans for just over a week meant packing a lot into our itinerary. Short trips are definitely not my favorite way to travel, but you have to make the most of your circumstances. Given our options, we chose to take a few day trips while spending the rest of our time in New Orleans.
We decided to make our plans based on when we wanted to rent a car, which was towards the end of our trip. By that time I was definitely feeling antsy to get out and explore. Dave must have been feeling that way too…
Spontaneous trip to Mississippi
The first day that we had a car, we were only planning to drive ourselves just a little ways out of NOLA to our swamp tour in Slidell, LA. We had an awesome time with them, but had no plans after the tour was over. The sun was about to set, so of course the first thing on my mind was finding a pretty location to take sunset photos.
We weren't ready to go back to our place, weren't ready to eat dinner, and had nothing else planned, so I quietly considered my secret photography agenda as an option. I had to take advantage of our location if a scenic opportunity presented itself, right?!
While we were thinking about what to do next, I looked at the map for where we were in the Cajun Encounters parking lot and I was surprised to find that we were only 6 minutes away from the Mississippi border, a state I hadn't yet been to! Dave was up for a little exploring into Mississippi too, so we headed that way.
Since we had no real destination in mind and didn't want to be stuck on a highway, Dave was game for my sunset plan if we could make it to a pretty place in time for sunset photos. I looked up the closest park I could find, which happened to be on the coast. With about 30 minutes until sunset we headed towards Buccaneer State Park. Having gawked at the gorgeous setting en route to the park, we turned around and decided that a spot on the side of the road next to the water was more desirable than wasting time finding a perfect place inside the park itself.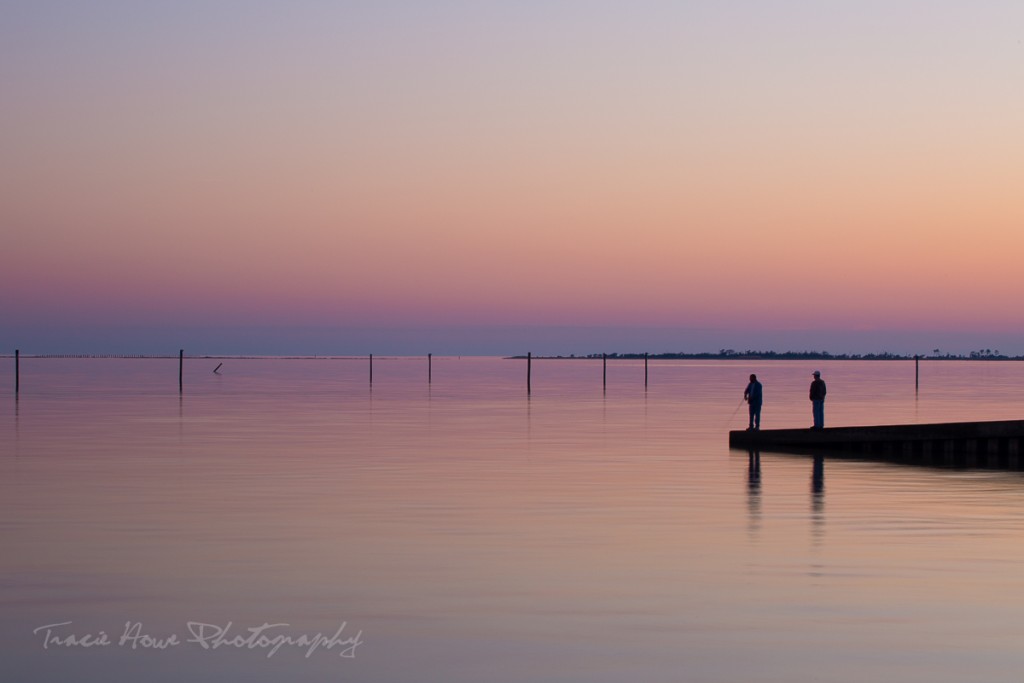 There were two fishermen on a long dock, but it was otherwise pretty empty aside from the occasional passing car. The subtle colors of the hazy sky were reflected in the calm water of the Gulf making the line between sky and water barely distinguishable. The sunset itself, not quite over the water, was fiery and intense! The same sunset produced such contrasting scenes of beauty that I raced around trying to photograph both while Dave went off to take it all in on a neighboring dock. I love when time and location work out perfectly despite no real plans. It makes a moment seem serendipitous, and very exciting for a photographer.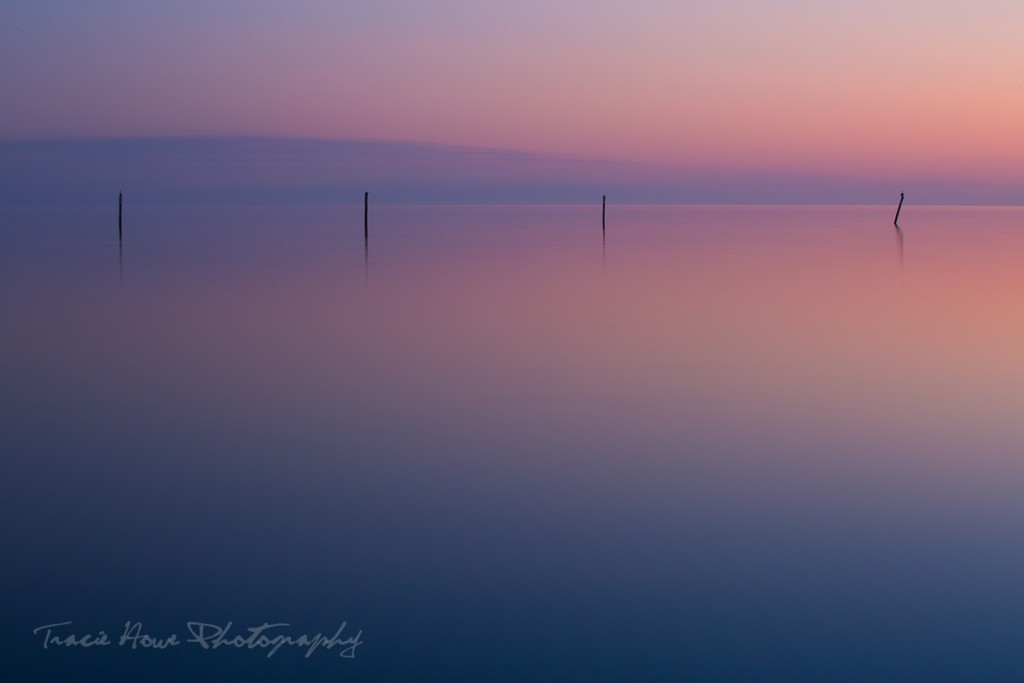 After appreciating the sunset and the skinny smile of a crescent moon, we were finally hungry enough to find some food. The Urbanspoon app, one of Dave's favorites, guided us to Bay St. Louis, an adorable little waterfront town that we wished we could have seen during the day. We had a delicious meal of fish tacos and loaded fries at the The Blind Tiger and went back to NOLA with happy bellies, full once again with local goodness. This time from Mississippi!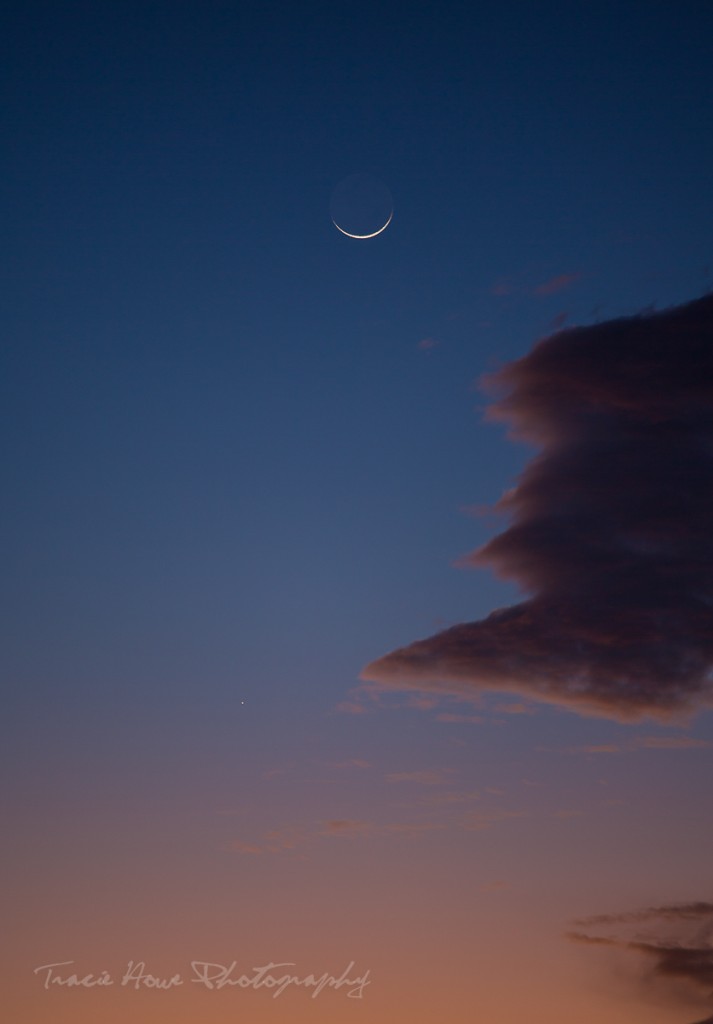 With only a few hours to enjoy our spontaneous trip into Mississippi, we were only able to sample a tiny bit of what Mississippi has to offer. Had I realized how close it was to New Orleans, I surely would have planned a day trip longer than just a few hours. Not every place intrigues me enough to photograph, write about, or go back to, but this little section of Mississippi certainly did. Just another place to add to my ever growing list, I suppose!
Have you ever been to Mississippi? What are your favorite spots?