Staying in New Orleans for such a short time meant that we had to plan some day trips outside of the city. While I loved NOLA, I am not a city girl and I became anxious about exploring the outlying areas. I love natural beauty, the outdoors, and road trips, so an obvious choice for us was a visit to Oak Alley Plantation.
Pinning Trees
Long before it entered my mind to visit Louisiana, I had pinned a photo of an enchanting tunnel of tress to my Must Go There Pinterest board. While this was not from Oak Alley, the image stuck in my mind and I began researching other comparable places featuring impressive rows of trees. Looking back, I'm surprised that I hadn't also pinned Oak Alley… in fact, I'm going to pin one of these photos onto my Must Go Back To board right after I publish this!
A much anticipated visit to Oak Alley Plantation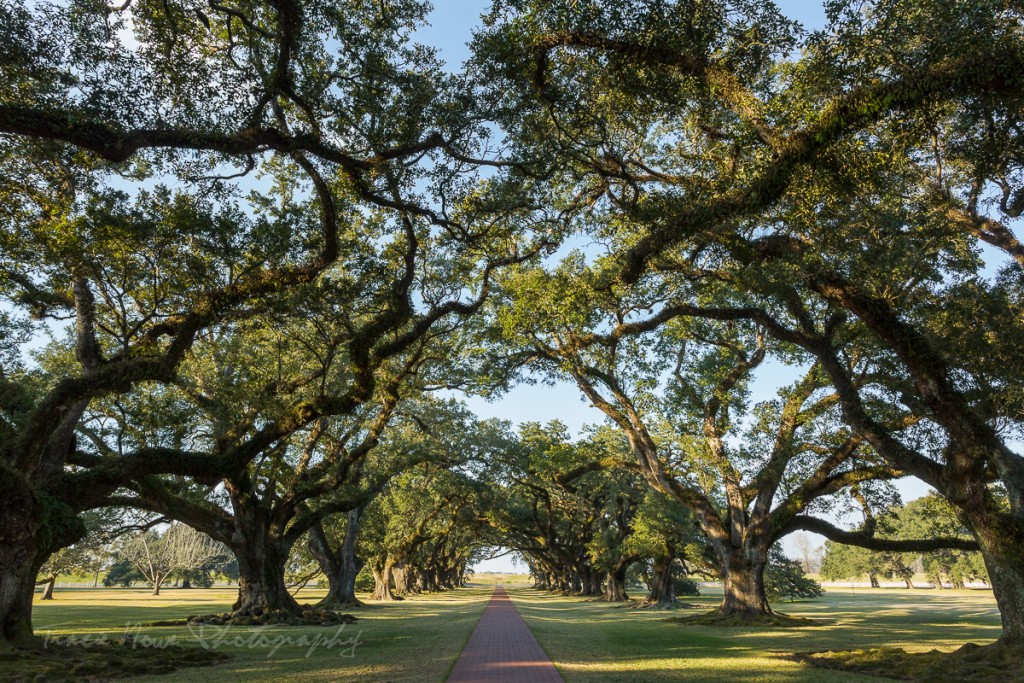 When I did start planning for this trip, Oak Alley Plantation was at the top of my list for places to see, and I was so excited when the day finally came!
Oak Alley generously provided us with complimentary access during our visit, but I assure you that all of the opinions stated below are my own and no payment was received. Admission is $20 for adults, which includes a guided tour of the big house and access to the beautiful grounds for exploring on your own. $2o each is well worth a visit in my opinion! Arriving in the early afternoon after a much needed lazy morning at our Airbnb rental, we were greeted by very friendly staff, one of which also happens to be a travel blogger! Hi Danielle!
Oak Alley Slaves
We first wandered through the slave quarters under the warm sun of January, and I imagined how grueling it must have been working long hours in the sugar cane fields during sweltering Louisiana summers. As depressing as it is to read about slavery, I found the extensive slave exhibit to be one of the most fascinating aspects of Oak Alley Plantation. I was surprised to learn that some of the slaves actually grew their own crops of corn that they sold to their masters. The plantation owners were able to save money by buying from their own slaves, and the slaves used the money to pay for more food and other crops to supplement their diets, which would have otherwise been too sparse to survive off of.
One of the slaves quarters dedicates a wall to the names of the slaves who had served there. Oak Alley does an excellent job giving due credit to the slaves whose labor made the plantation possible. One famous slave, Antoine, is now credited for developing the variety of pecan tree that produces easy to pry open nuts, unlike other varieties that were available back then.
The "Big House"
After perusing the extensive slave exhibits, we arrived at the "Big House" just in time to join one of the half hourly guided house tours, signaled by the Plantation Bell. I was delighted to find most of the staff and our guide all dressed in huge plantation era dresses. Our lovely guide showed us to many rooms, describing aspects of life back in the 1800s and the lives of the families who had lived there. I found it interesting to learn that the plantation was abandoned and taken over by farm animals for many years. The floor has since been replaced and much of the house has been restored in keeping with the original house.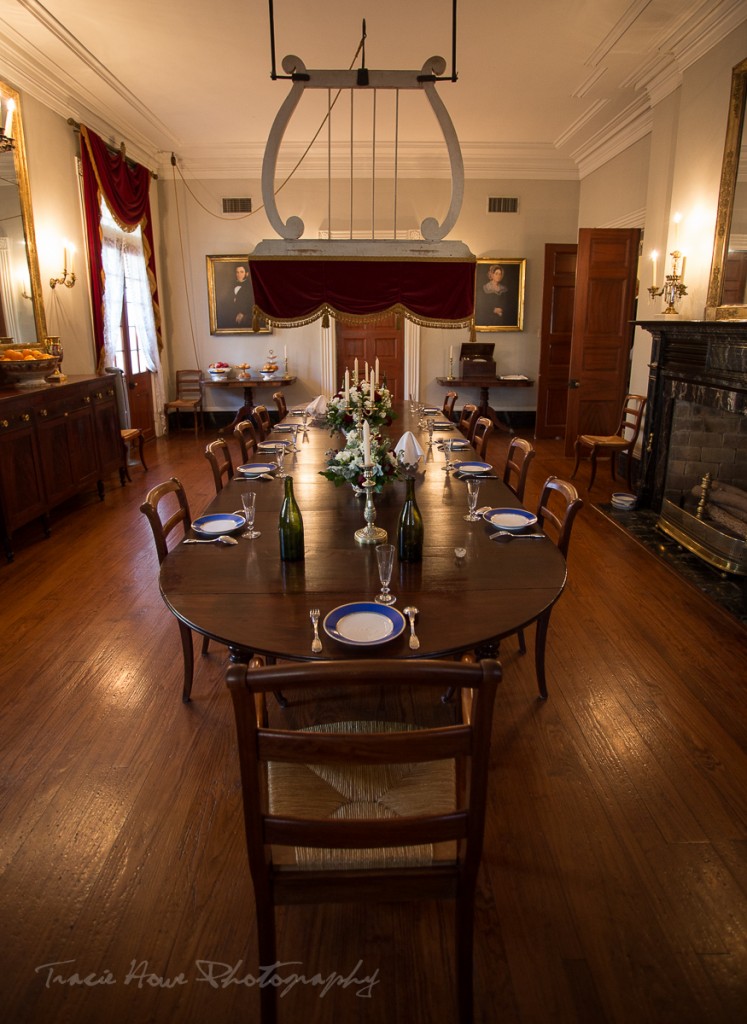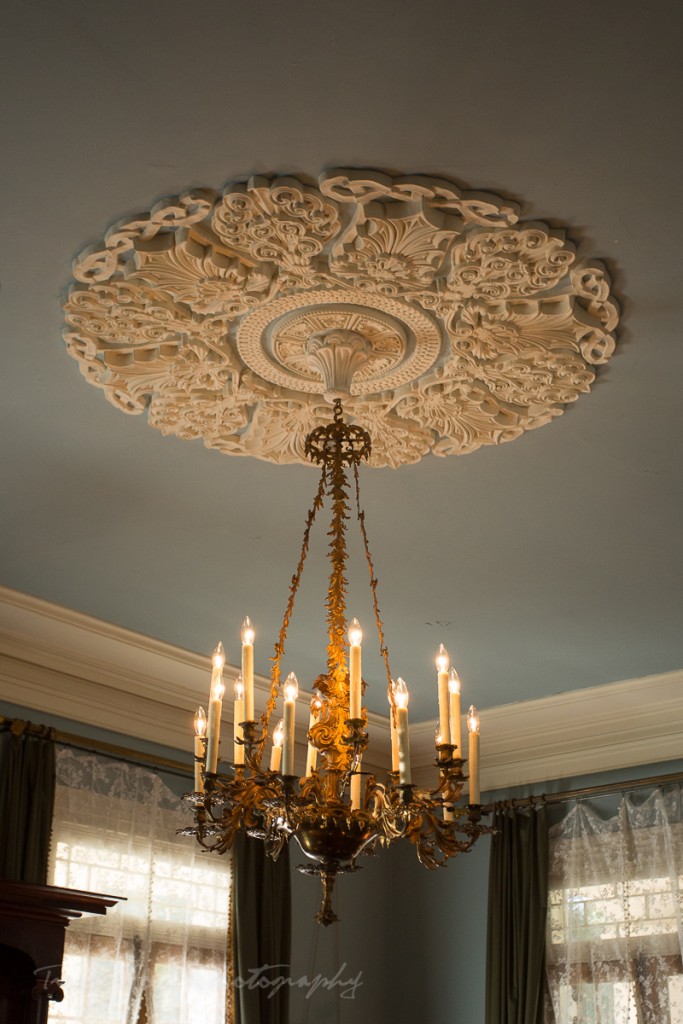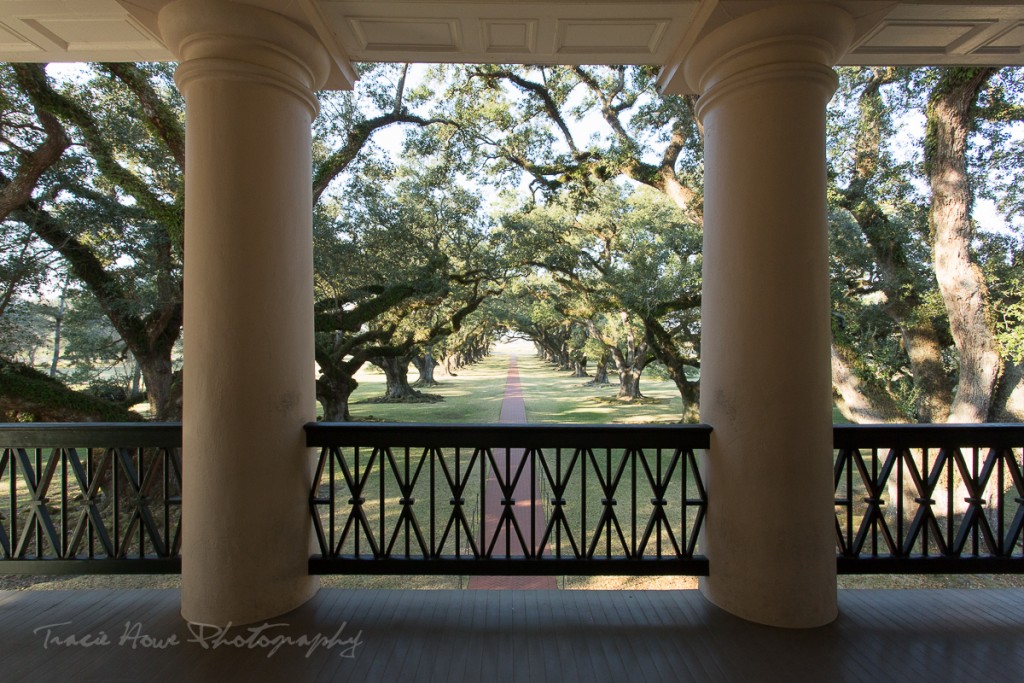 For those of you who want to learn a bit more of the history, the Oak Alley Plantation website is a thorough and informative resource. I liked learning about the history from our tour, but I always tend to remember odd details the most. One that stood out to me was the fact that beds were made up of brush and Spanish Moss from the swamps. They were supplied with giant rolling pins that were used to flatten out the lumps in the "mattress" every morning. Another fun fact was that a guest at the house would be treated to pieces of pineapple for breakfast, but when that guest had overstayed their welcome, an entire pineapple was given as a hint that they needed to go. One for the road I guess!
Famous Oak Alley Productions
At the end of the tour we were reminded that many movies and television shows had been filmed at Oak Alley. A list of productions was provided which included a few titles that I recognized, including Days of Our Lives, Young and the Restless, and Interview with the Vampire. I took a mental note to watch Interview with a Vampire again to see the handsome Brad Pitt plantation in all it's cinematic glory.
Ice Cream and Photography (two of my loves)
Keeping the time of sunset (my favorite light of the day for photos) in mind, we took a short break at the Plantation Cafe. Ice cream was the perfect snack and I was excited to combine Creole Cream Cheese and Peach as my ice cream version of Peaches and Cream. The friendly staff scooped me a generous serving. FYI, extra ice cream will earn you a lot of brownie points in my book!
After our snack, Dave retired to the car to patiently wait for my photography agenda to be over. I headed back to the very end of the property, eyeing the only people left who seemed to be intent on ruining the photo I had been planning since before I left home. It is always a struggle with landscape photography, sharing the beauty of a place with visitors who tend to be oblivious of your needs. This family deserved to be there as much as I did, but they seemed to be exiting at a snail's pace while I was losing my precious light! However, this forced me to shoot different angles, being productive with my time until they had finally left. Then I had just enough time before all of my light was gone to photograph the beautiful, iconic row of oaks leading up to the "Big House".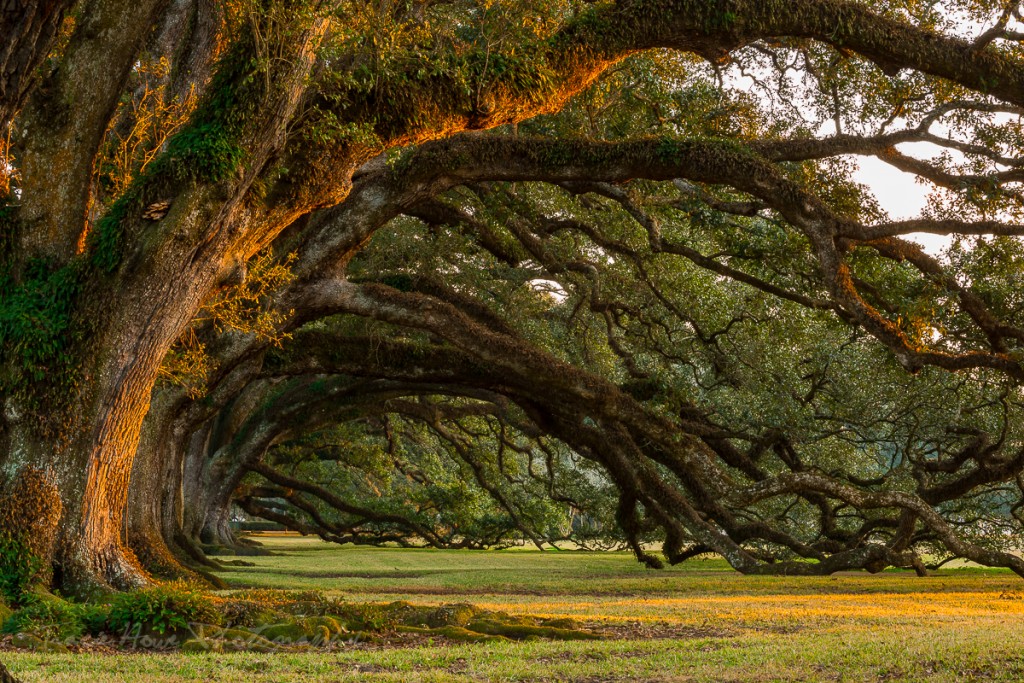 I hope to someday go back for another chance to photograph the trees in the morning fog. I regret not planning to stay overnight so that this could have been a possibility. Perhaps someday I'll be invited back to photograph an Oak Alley Plantation wedding. A girl can dream!
*All opinions and photos are my own and based on my experiences. I was not financially compensated for this post.
---
 Photography Tips:
The extreme dark shadows under the trees contrasting with the bright sky makes some shots difficult without using HDR. Bring a tripod to make this easier.
Go on a tour of the big house so you can get a shot of the trees up high from the wrap around balcony.
Travel Tips:
I hadn't really considered this until it was too late, but I should have stayed at Oak Alley overnight. They have accommodations and a restaurant, and I would have had early morning access to photograph the oaks.
Oak Alley Plantation is less than an hour from NOLA. You can easily see the plantation in a few hours, so why not plan to visit a few more in the area while you're there?