If you've read my previous post on the natural beauty of Malaysia's island of Langkawi, it will be no surprise to you that Langkawi wildlife is just as spectacular as the scenery. We had the pleasure of taking two tours with Dev's Adventure Tours, both of which provided us with plenty of eco-friendly wildlife viewing opportunities and fun, friendly guides.
We first took the Mangrove tour by boat (you can also do kayaking), which started with a walk through the bat caves. It was very dark inside, but I managed to get a few shots of the pig-nosed little creatures sleeping. I think they're kind of cute! Next we saw a snake hanging from a tree and some wild dogs. Soon we began seeing birds of all kinds everywhere. Most were too small and far away for any great shots, but I got a few. Finally, we saw some Macaques in the Mangroves eating some bark.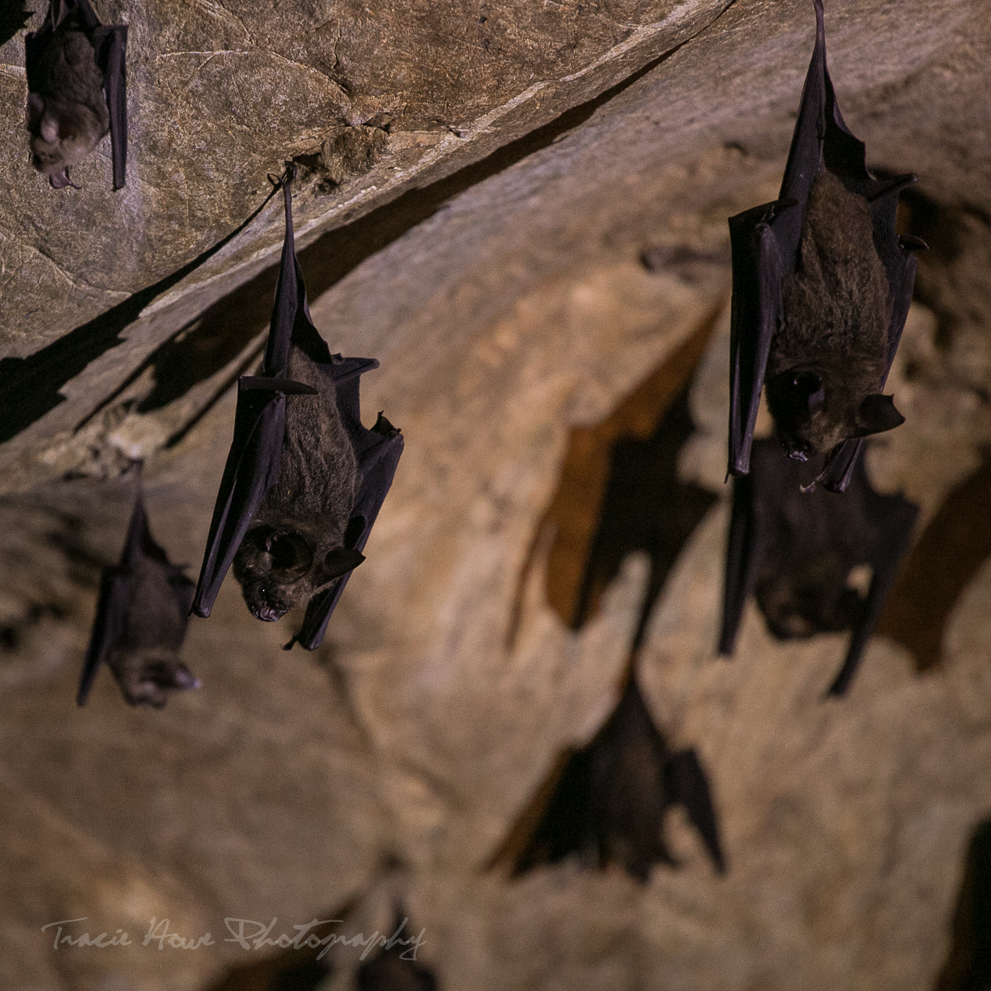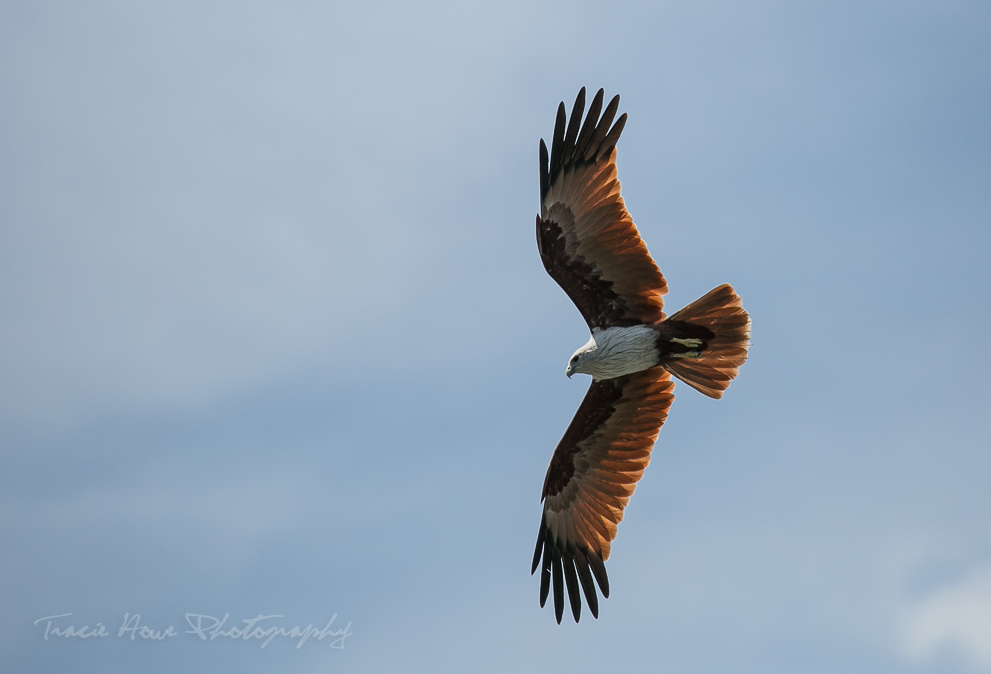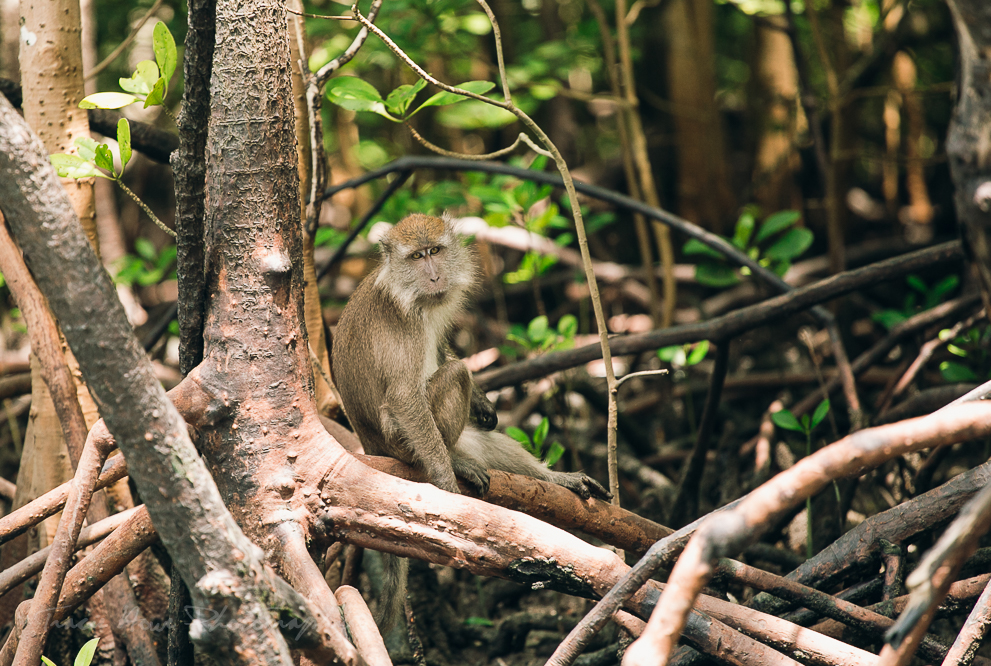 We were so impressed by Dev's Adventure Tours that we booked another tour with them. This one was an evening jungle tour, which I was a little bit nervous about since the spiders come out at night. Fortunately, most of the wildlife viewing happened before it got dark and on the grounds of the big hotel next to the jungle, Berjaya Resort. There are plenty of plants for the animals to eat there, so it is more common to see them by the path of the hotel than in the actual jungle! We saw everything from an Oriental Pied Hornbill to Flying Lemurs! Our guide (and the other guest on the tour) was very good at spotting the animals. We also had a close encounter with the usually shy Dusky Leaf Monkeys who came within a few feet of us and gave us a good show for quite some time. It was a fantastic experience. I may have enjoyed that more than the Mangrove tour!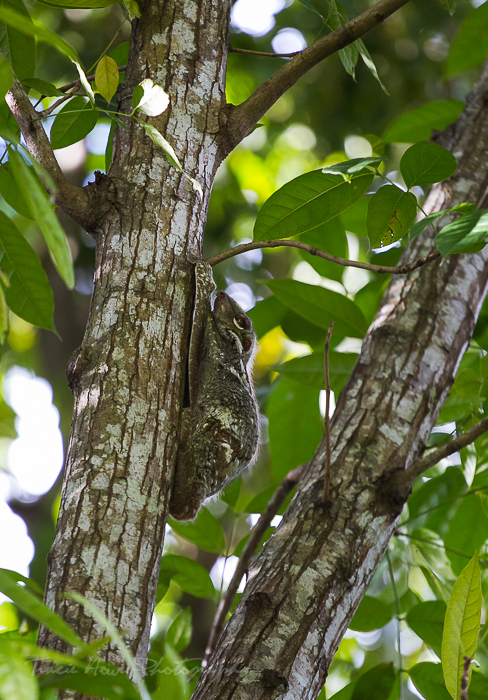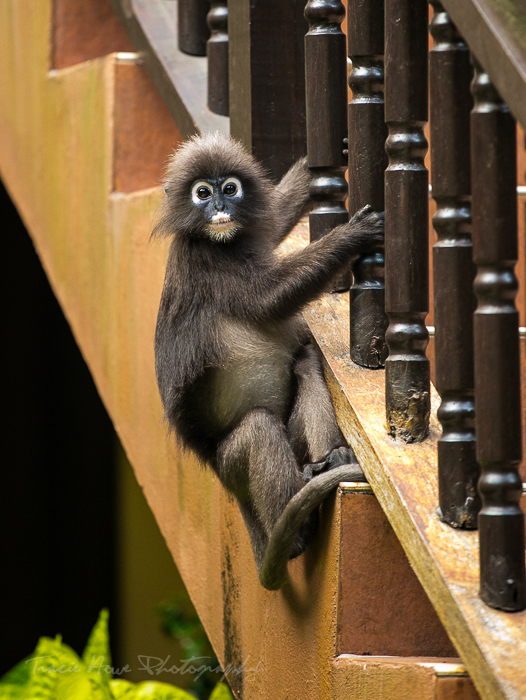 Travel Tips:
I highly recommend Dev's Adventure Tours, not only for the guides' extensive knowledge, but also for providing environmentally responsible tours.
If you do the night jungle walk, just be prepared… to walk in the jungle at night! Our guide told us that many people have gotten too nervous or were too uncomfortable to want to continue. Just trust your guide to know the way, and come prepared with long pants, appropriate trekking shoes, and water.
Photography Tips:
Of course, long lenses are always great for wildlife, so don't leave yours at home!
Sometimes the green leaves can reflect a nasty greenish color onto animals in the trees. There's not much you can do about this in camera, but you should shoot in RAW for the most flexibility when you edit the photos later. You can shoot with auto white balance or try the different preset options to see if something else looks nicer.
For the night photos and the bat cave, you can still get decent shots if your camera allows you to adjust the ISO setting. Putting it too high can cause graininess, but not setting it high enough will result in dark or blurry photos. My ISO for these dark places was anywhere from 2000 to 6400.