Today is the day I say goodbye to my old car, my first means of independent travel.
It may seem silly that I'm writing a post about my little Toyota Paseo, but I'm extremely sentimental. Okay, so it is a little dorky, but I don't care. This is a day that I've been dreading for years. It's actually been pretty emotional for me, so bare with me while I let go in my own way…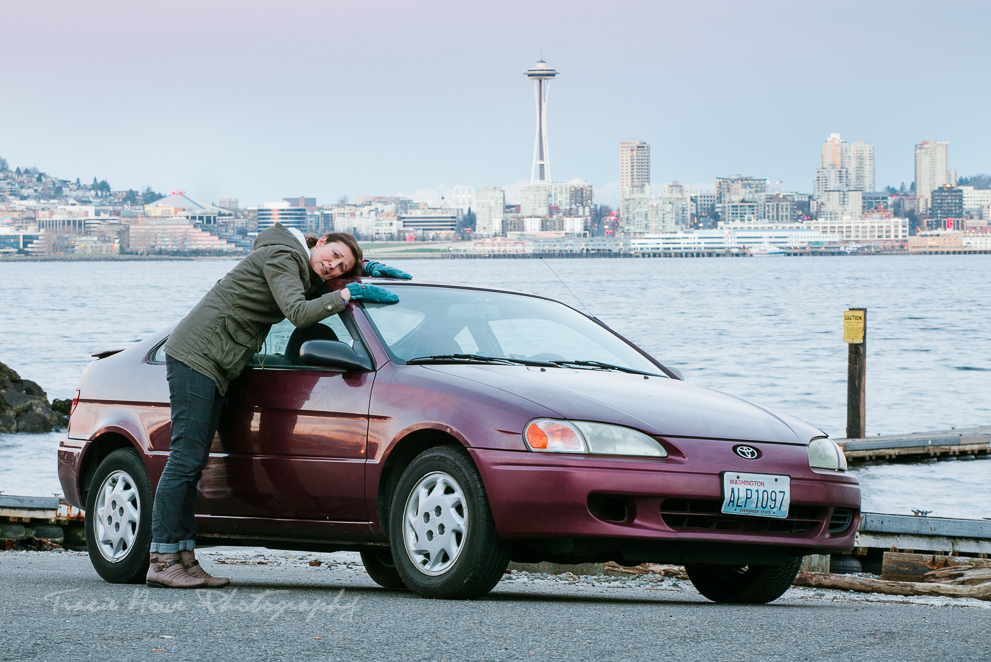 A little background
I have had my car for over 20 years. That's more than half of my life, people! It's been through SO much with me. I was the first of my high school friends to have a car and I loved driving it! I gave everyone rides. Even in college, I was one of the few among my friends to have a car and I drove my room mates around quite a bit. I made so many trips between my dad's house and college, and between college and Canada (only 30 minutes to the border where the drinking age is 19!). I had friends up there to visit too. ;) I drove to neighboring states and beyond. A couple of friends and I even took a camping trip across the country and back in my tiny two door.
I think about the other material possessions that I've had for so long, but none have given me the independence or adventure of my car. None have been so reliable and comforting. None have given me the countless memories that I've shared with some of you. My car was always there for me when I needed it, sometimes my only solace during hard times. It never failed me. It only aged, as cars do.
I spent recent years trying to hide my car in professional situations. It's small and old, not to mention dented, scratched, and peeling. I didn't want people to judge my success by the state of my car. But now I am owning it and proud to show the world my baby. I did a little photo shoot with it as a way to honor its memory.
Even though I call it "it", my car feels like an old friend, and I feel a lot of guilt in selling it. I actually feel like I'm breaking up with it – it's sad to say goodbye, but a bit of a relief at the same time. Despite the squeaky breaks, faulty alarm, and slow acceleration, I will always remember it fondly.
Goodbye my little Paseo
So today I bid adieu to an old friend. One that has brought me so much joy over the years, and one that I one that I'm no longer ashamed of. You will be missed!