---
Written by Jen. Photographed by Tracie.
---
On the recent Alaskan cruise Tracie and I took, our second port of call was Skagway. Close to the Yukon, there is still a touch of wild-west energy to the place. The natural beauty is breathtaking, especially on a sunny day, and we were lucky enough to have a hot, postcard perfect day there. Tracie had only been a couple of times during her years at sea and was excited to explore more of Skagway. I was also looking forward to getting back to Skagway after developing a fondness for it over several summers. A friend of mine from Peace Corps has worked the last couple of summers as a tour guide in Skagway, so meeting up with her was going to be an added bonus.
The Volendam docked in Skagway bright and early, before Tracie and I were ready to head ashore. After breakfast we made our way off the ship, walked into town together and made plans to meet back up a bit later. Tracie wanted to get in some scenic photography time and I had a coffee date with my friend Jennie. We caught up over iced lattes and she showed me a couple of her favorite places in town.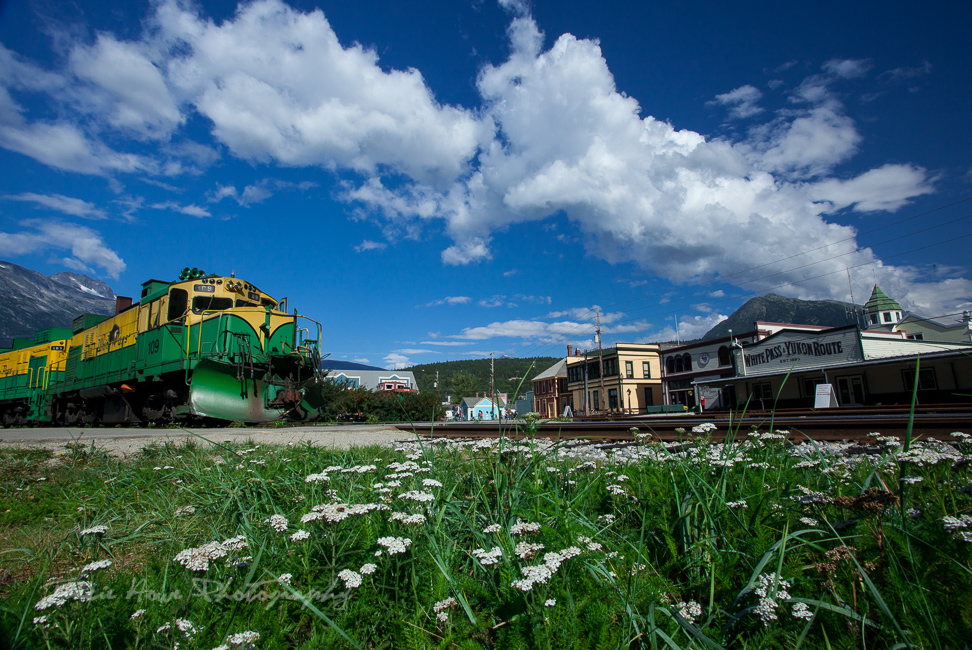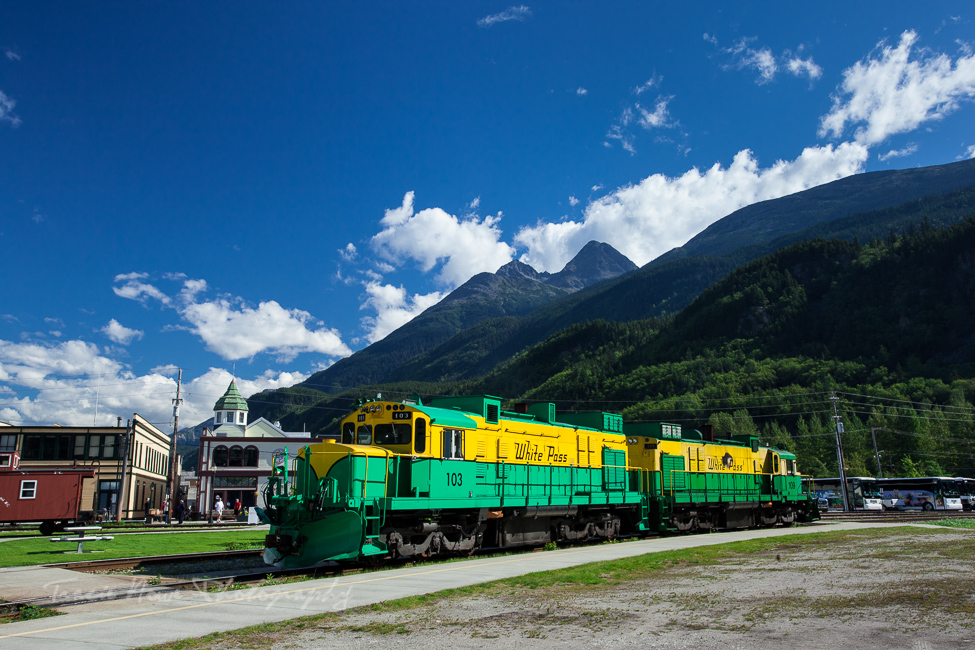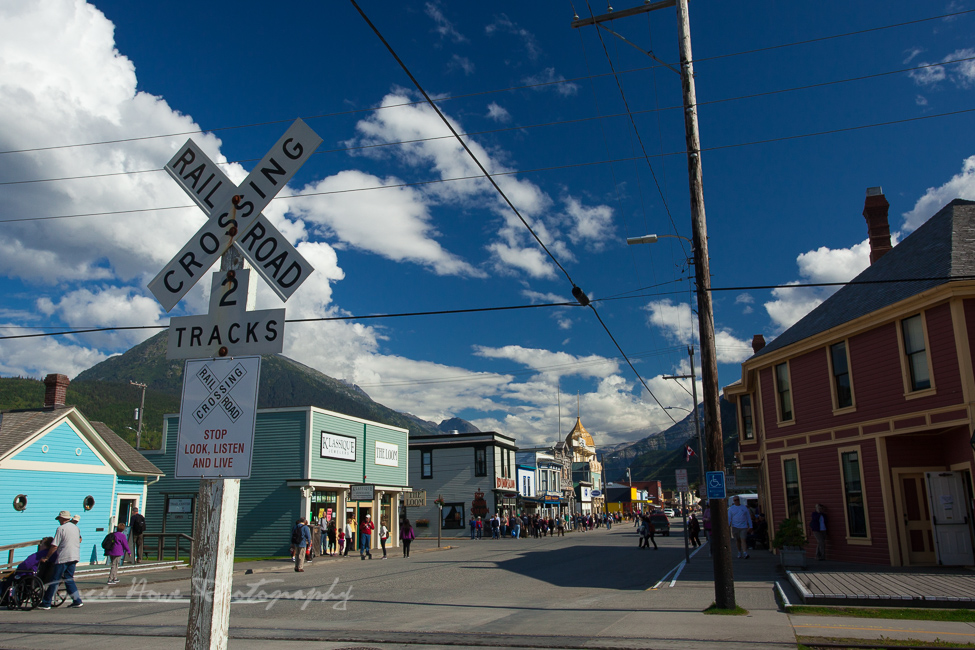 Jennie, who was my neighbor in Peace Corps, introduced me to her boyfriend "Stache" (short for mustache) and they threw out a few options for the day. We decided to take advantage of the hot, summer weather (they'd been having lots of rainy days lately) by going on a hike. We met up with Tracie, Scott, and Inge, procured provisions, and set out to hike the Lower Lake trail. The trail head was close to the ship and the lake was only about a mile up. The hike was not extreme by any means though we all got rather sweaty due to the heat, steepness of the trail, and perhaps our less than perfect states of fitness. Jennie and Stache earned the most street cred by far, as they both hiked up with giant backpacks, filled with inflatable stand up paddle boards, beer, and other supplies.
We only saw a few other people at the lake and felt like we had our own private paradise for the day. We set up at the far end of the lake, while Jennie and Stache got to work inflating the SUP (stand up paddle) boards. The afternoon went by at a leisurely pace, all of us taking turns on the boards. I had paddle boarded one other time, at Lake Tahoe, and was thrilled to give it another go. Tracie tried it for the first time, and though she feared she may fall in, she succeeded in staying on the board without any slips. It seemed almost hot enough to swim, and a couple of our friends did take dips. I enjoyed a few beers, catching up with Jennie between SUPing sessions. Tracie learned how to SUP and got in a bit of photography time.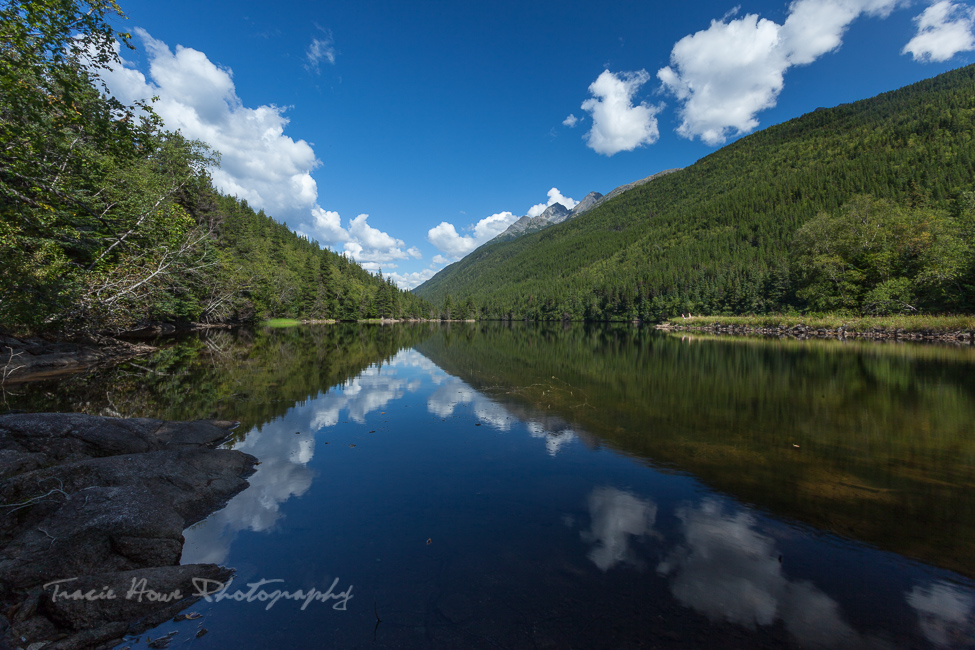 After a few hours of heavenly lake time we made our way back down the mountain into Skagway. Scott and Inge headed back to the boat for work, and Tracie and I took Jennie and Stache up on their offer to drive us into "no man's land" – the area between the U.S. and Canadian borders. When you sail as a crew member, the Human Resources Office on the ship retains your passport, but as friends on board we were able to keep our passports with us. Good thing, as they were our ticket north of the border. The drive was gorgeous and just like at the lake, we saw very few other people. We made several stops for photo ops. "No man's land" is about ten miles long and some of the landscape seems out of this world. The dwarfed trees and rock formations could be from a Tolkien landscape. Tracie and I were both thrilled to go deeper into the Yukon, further from the boat, and to really explore "no man's land". It is an area we've both had on our radar for years, but could not explore until now. We had to keep an eye on the clock as all aboard time was creeping ever nearer.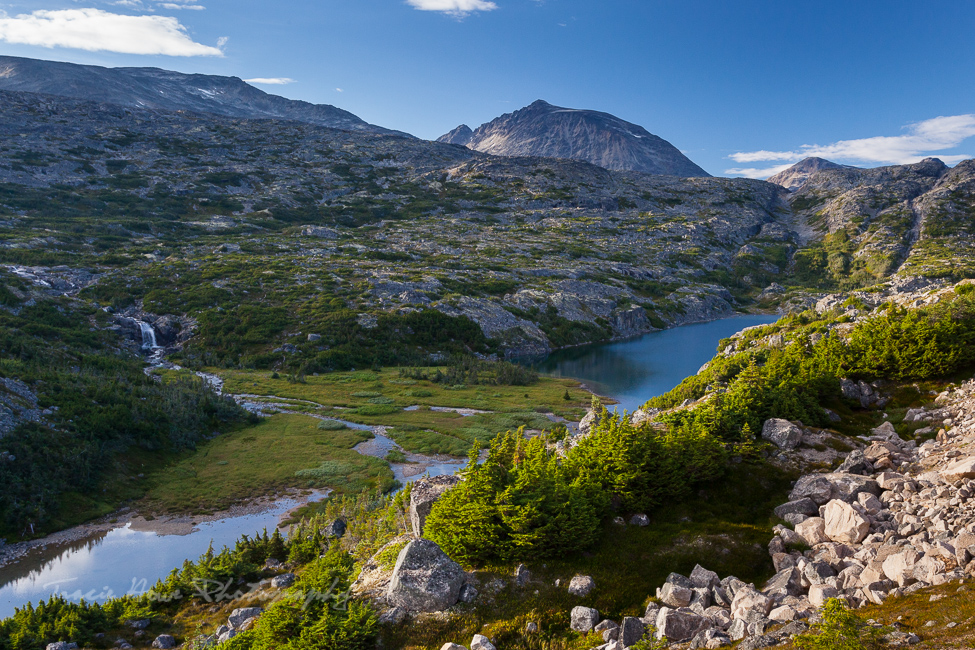 Jennie and Stache zipped us back down the mountain pass, from the Canadian border, through " no man's land", and back into the U.S., practically right up to the ship's gangway. As we drove by the Red Onion Saloon, an institution in Skagway, I noticed a couple of guys in drag. Jennie and Stache told us that every Wednesday is drag night at the Red Onion and that they almost never miss it. I was so sad that we did not have a later, drag show accommodating, sailing time. But alas, ship time rules your life when you are a sailor, and quite often you sail away before you're ready, missing out on all kinds of night life. And then there are late sails and overnights when you do go to the shows and get to make the most of a port of call. At the dock quick hugs, thank yous, and goodbyes were exchanged before Tracie and I hustled onto the ship.
A few moments after we boarded the Volendam set sail for our next Alaskan Cruise port, Ketchikan.
---
Written by Jen. Photographed by Tracie.