Glamping Hub
Two big trends in accommodation have come together in the form of Glamping Hub. Have you heard of it? It's vacation rentals by owners combined with luxury camping, but it's really more than that. Yes, Glamping Hub has tents, tipis, yurts, and campervans, but the accommodations can range from treehouses to castles, common homes to sailboats! It's fun to discover all of the options that are out there in almost any part of the world!
My Big Island Retreat
Hawaii's biggest island, aptly referred to as the Big Island (also known as Hawai'i Island or the Island of Hawai'i), is home to a diverse collection of wonders and opportunities for adventure. I was there to photograph a wedding and then explore some adventures that I had missed on my first visit years ago. I was most excited about getting acquainted with the volcanoes that Hawai'i Island is best known for and I knew that Hawaii Volcanoes National Park would be a great place to start. I used Glamping Hub's map feature to find a rental that gave me the peace and quiet I sought while being located near enough to the National Park.
I settled on the perfect place, Glamping Hub's eco-friendly cabin rental, "Hale Aloha Aina" (house of the loving land). This modern home turned out to be exactly what I needed at that point in my trip. Up until I arrived, I had been exhausting myself with travel and photography work, not to mention very little sleep. The cabin was a welcome retreat for me and a place to finally get some rest. When I awoke there the first morning, I wanted to hang out there all day. And that's really saying something, considering that I am big on doing as much as possible on a trip and spending very little time relaxing. This place was made for relaxing though, so I made sure to squeeze in a little down time there.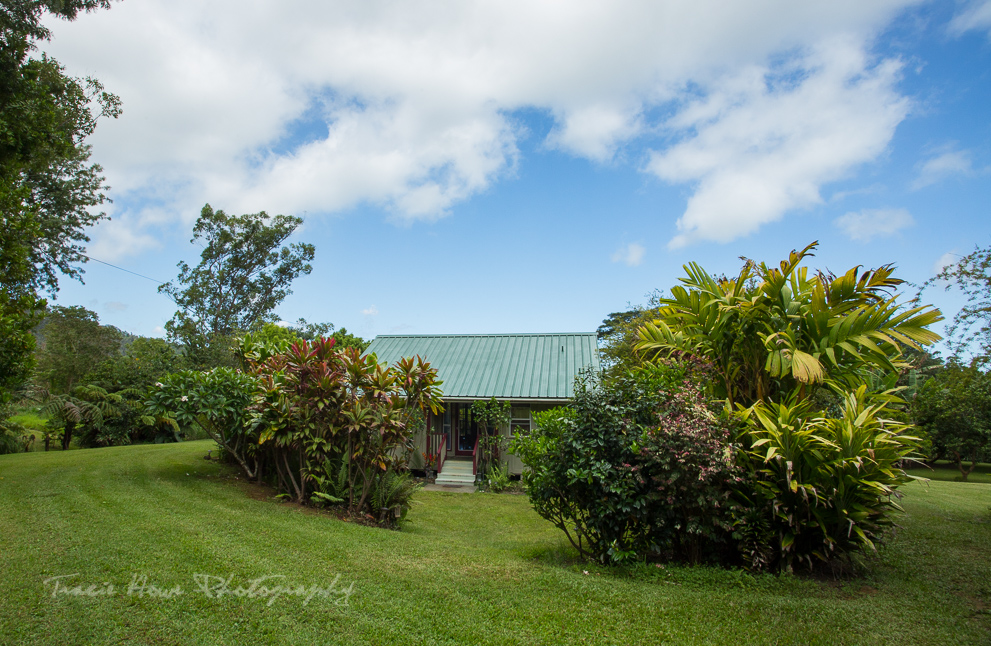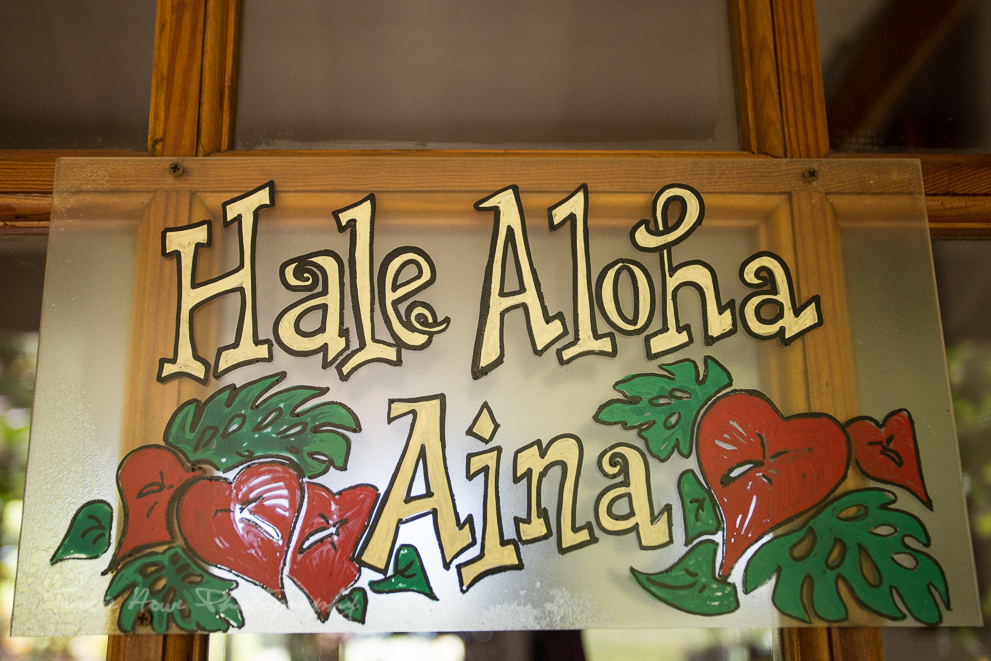 The location
Hale Aloha Aina is down a long country road, isolated from the few neighbors that share the road. From the road, a gated driveway takes you even deeper into 8 acres of beautifully landscaped property. The cabin sits in the middle of a perfectly manicured lawn, partly framed by colorful tropical plants and gorgeous trees beyond. It's secluded location is really what makes the cabin a perfect Big Island retreat, but it is still just close enough to Hawaii Volcanoes National Park and the main highway to make it convenient as well. I had just enough time to visit the National Park (photos of that to come in a later post!) and a nearby black sand beach known for its sea turtles.
The exterior
This rental is ideal for a solo traveler or a romantic getaway with your partner. The property is open enough to let you feel the wide open space around you, yet the lush green perimeter gives you privacy. Not that there is anyone very nearby anyway!
The house and grounds are well kept, clearly well-loved by owners and caretakers. It's easy to imagine whiling away sleepy afternoons lounging on the back deck and admiring the view. On the morning that I left I caught a glimpse of the rising sun and I regretted never having an opportunity to sip coffee there in the morning.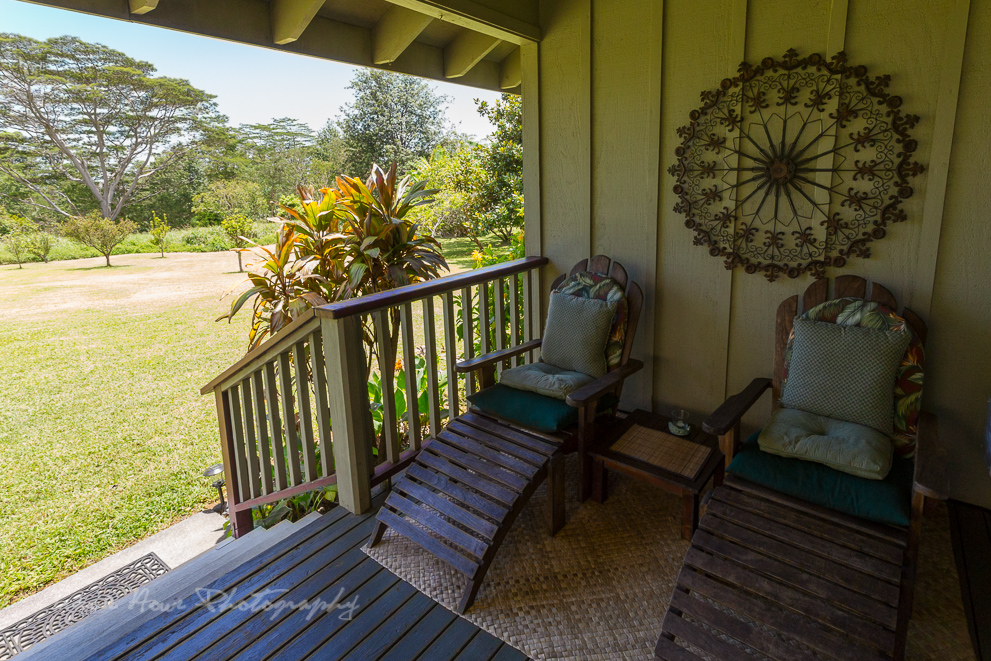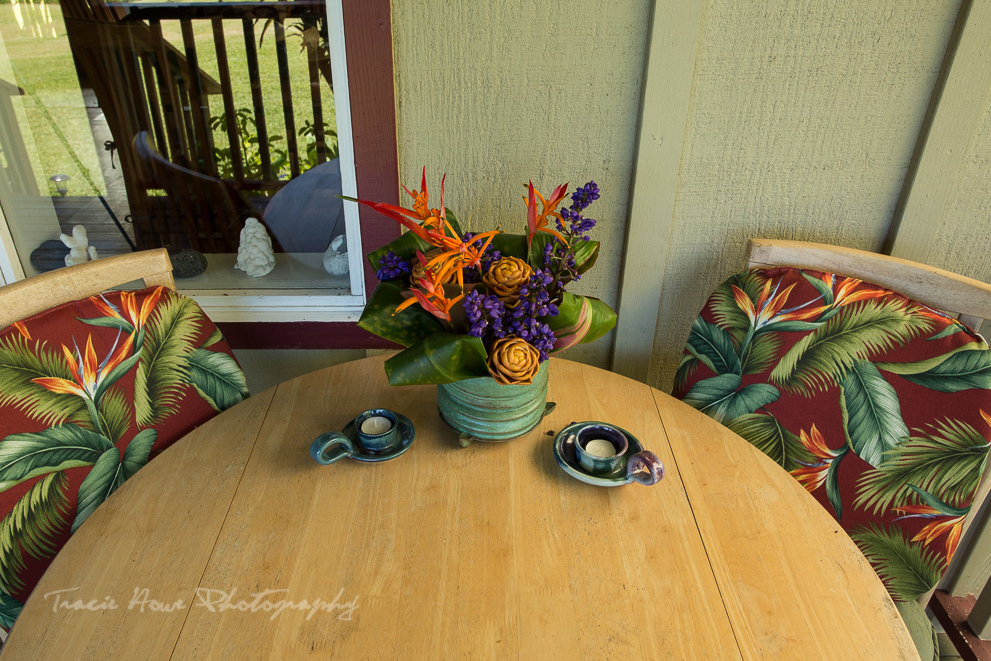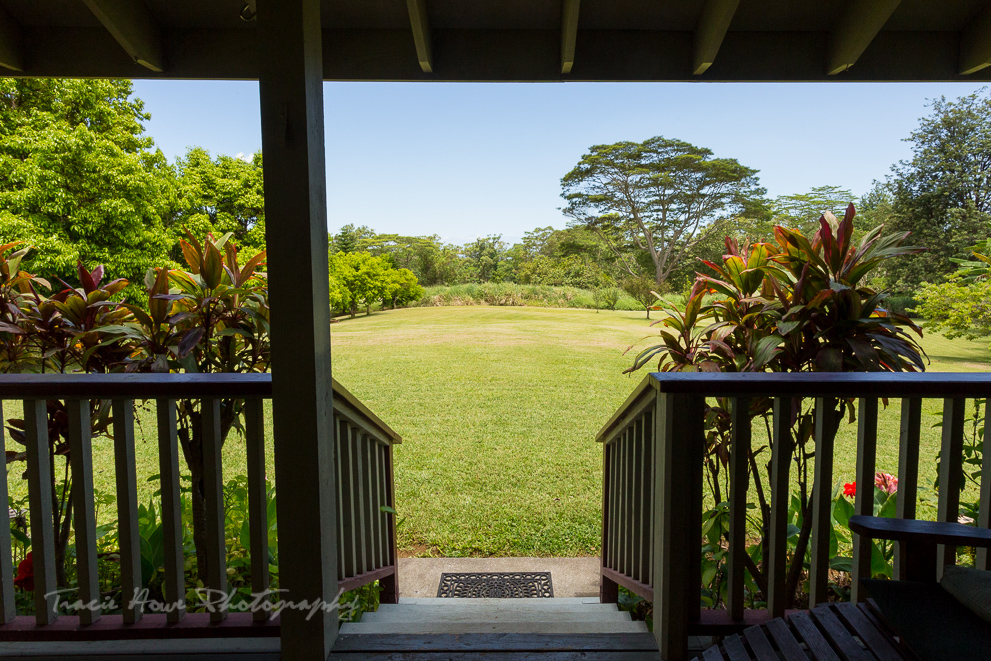 The Interior
I did however have plenty of time to enjoy the cheerful interior. The cottage has a clean, modern design. It may appear small from the outside, but the inside is spacious full of windows to provide plenty of natural light. It has one bedroom, a living room, a fully supplied kitchen, a bathroom, and a laundry room. The interior is tastefully decorated in a Euro-Asian style, but I noticed some Hawaiian touches as well. The little tchotchke here and there were enough to make it feel especially homey and welcoming, but not so much that it felt overdone or cluttered.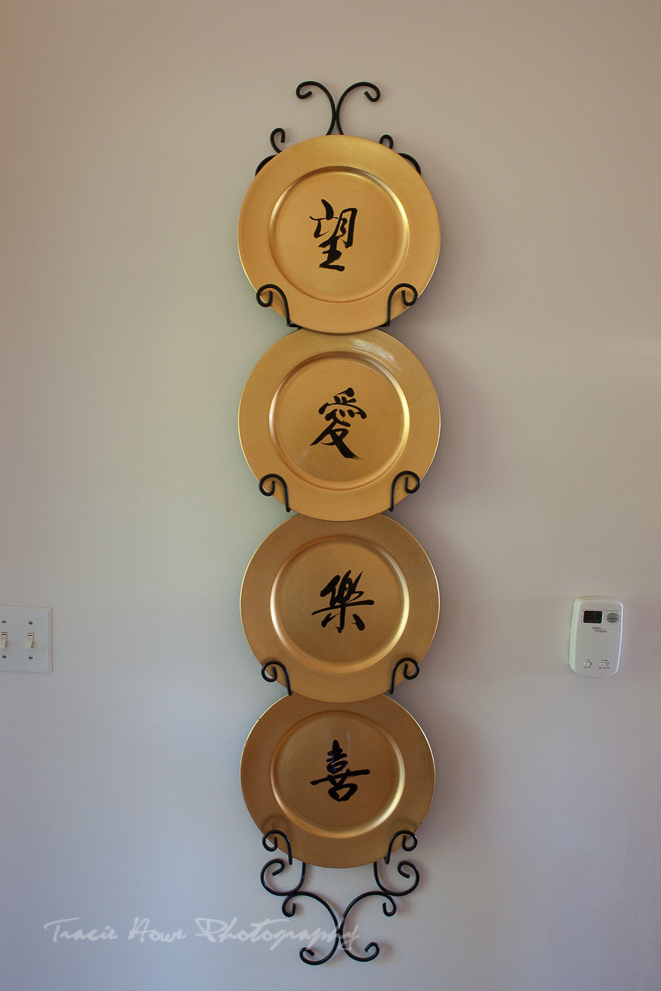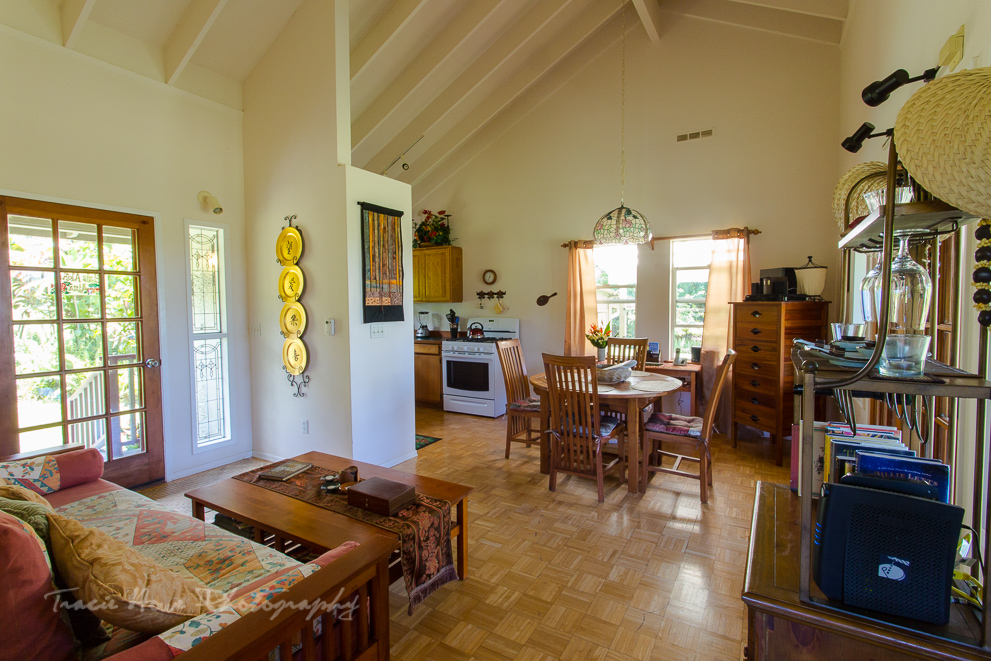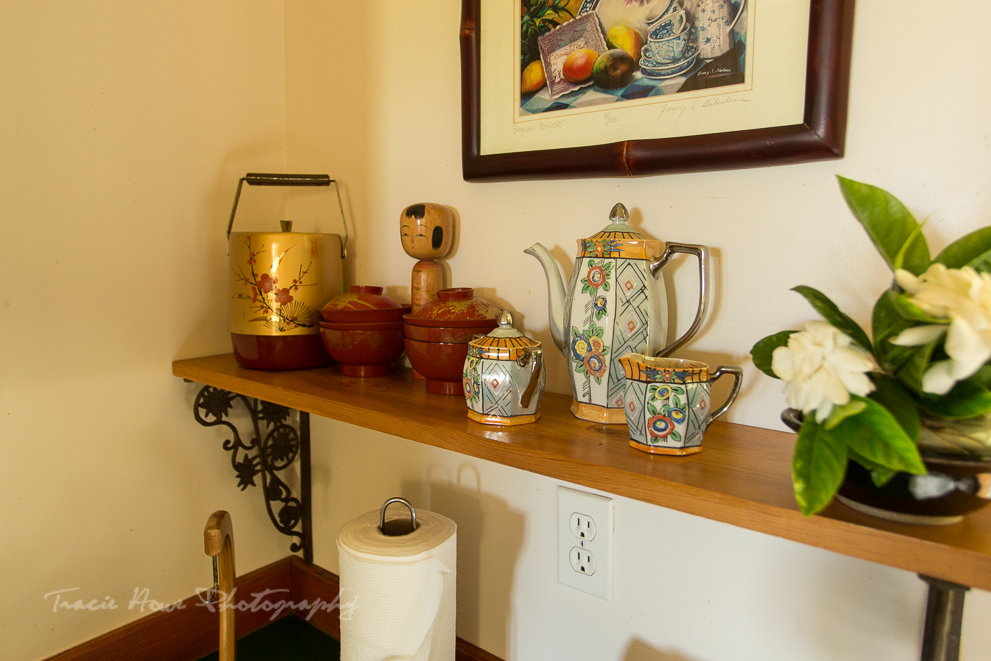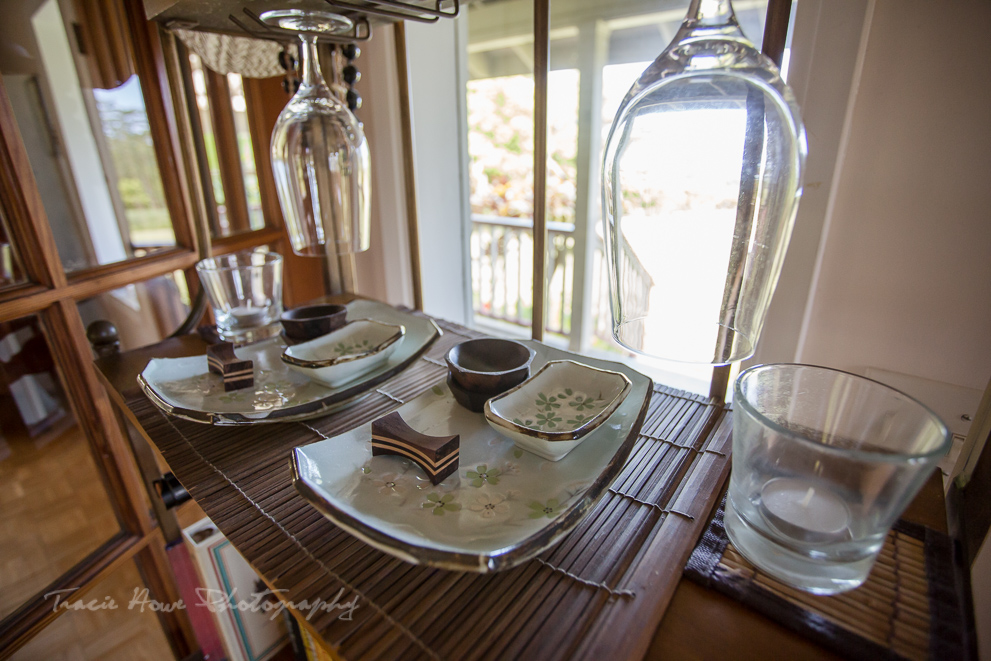 Why I loved it
I absolutely adored this place! It was cheerful and cozy all at the same time. It was spotless and well taken care of. These are all things that I appreciate in a place to stay, but it was the little things that really solidified my love for this cabin.
First of all, this was the ONLY place I got a decent night sleep. The bed was comfy, the temperature was perfect (no fan needed here), and there were no overly noisy frogs! I imagined that there would be many loud nocturnal critters in this country setting, but the only ones I heard were far off in the distance and they didn't bother me. Even if they were closer, closing the windows would have been an easy solution.
The place was well stocked for everything imaginable. This is something I always appreciate from thoughtful owners. There were things to make you feel at home, like robes and a selection of movies and music. Practical things were also supplied, like sunblock and island guides. There were even snorkels and bikes that I could have used. My hosts made sure to provide as many supplies and as much information as I could possibly need.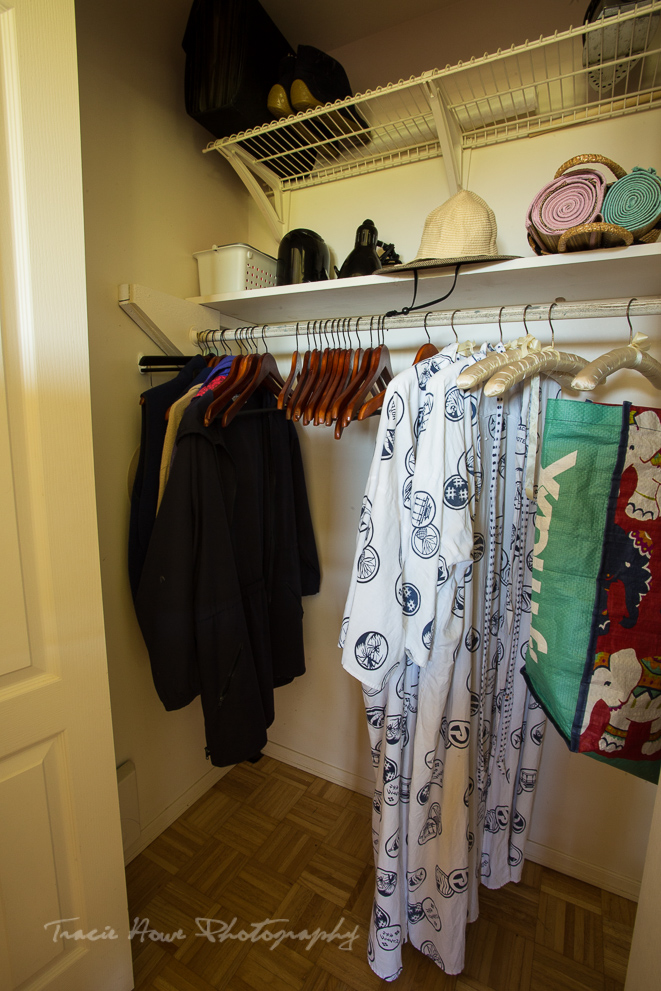 The little details were the cherry on top. I was immediately impressed by the sweet floral aroma as I entered the cottage. Despite my fatigue from a long day of activity and driving, it was a flower's scent that I always associate with Hawaii that made me feel so immediately comfortable there. I discovered multiple fresh floral arrangements around the cabin that just filled the air with that sweet Hawaiian aroma. The fresh fruit left on the table and wooden chimes out back were other little touches that added to my overall enjoyment of the place.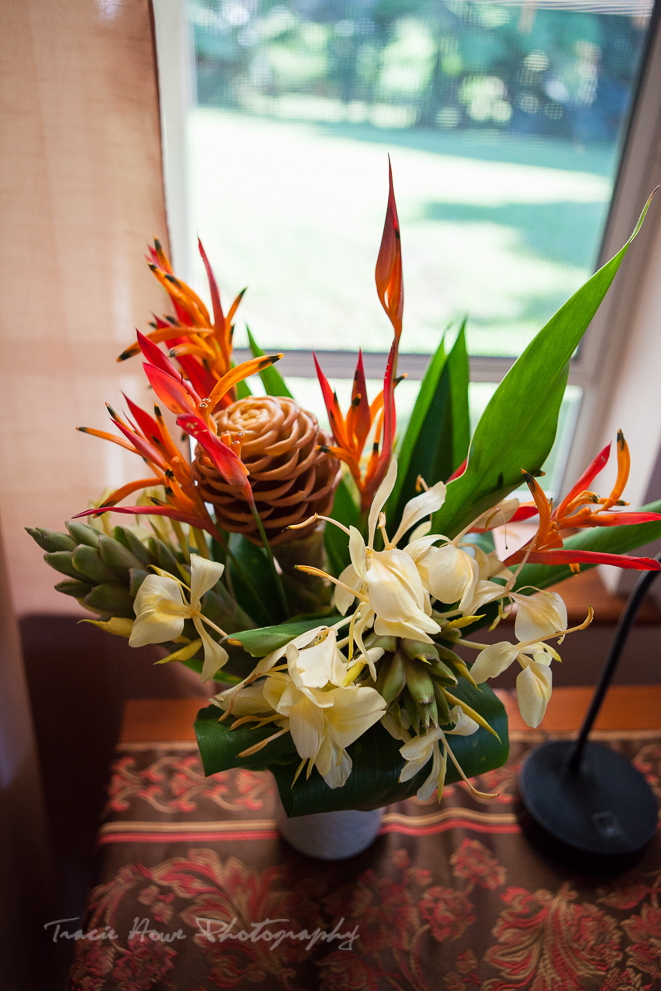 I always enjoy eco-friendly accommodations, so this was a bonus for me. The cottage is off-the-grid, powered by solar energy. Some of the appliances are run on propane, including the water heater. The shower takes a while to get the perfect temperature, but once I got it right, I was happy to be in there right next to (and protected from) nature! 
I hope to go back!
The entire home was the picture of charm, from the outside in. I would love to have a reason to go back to my Big Island retreat, but next time I'd like to go with Dave. It's too special not to share the experience with someone! It would be nice to pretend that we live on Hawai'i Island for a little while. :)
*As always, all opinions and photos are my own and based on my experiences. Glamping Hub hosted me here, but I was not financially compensated for this post.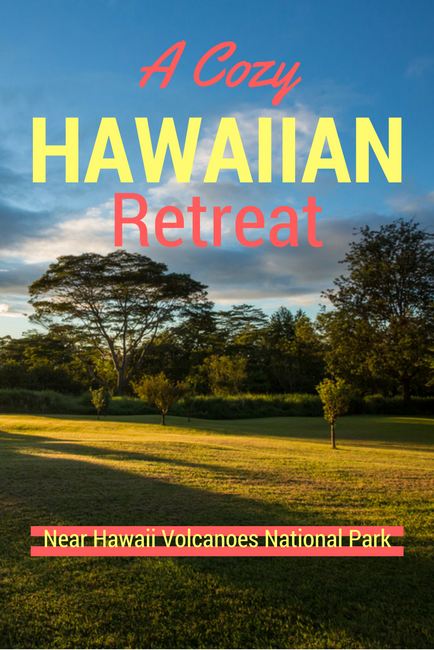 If you liked this post, check out these: