My love of marine mammals
Ever since I was a kid, I have dreamed of befriending dolphins… I'm pretty sure about 75% of little girls do. However, I took this desire to another level. As a kid I studied whales and dolphins in my free time. In college I even seriously considered changing my major to Marine Biology.
Alas, I pursued a life of photography and travel instead. But my love for marine mammals has never faded. I've been on countless whale watching expeditions and I've spent hours upon end watching for whales when I worked on cruise ships for over 5 years. I actually have pretty bad luck when it comes to sea mammal sightings though. Despite all that watching I have never seen a humpback whale breach, when so many others have. Considering my time at sea, that's actually pretty weird.
Anyway, I have already technically swam with dolphins, but sadly they were captive. I don't think I realized at the time that they were kept in a pool and trained to do dumb tricks. That experience was tainted and I knew that a wild encounter would be so much more special.
Options for swimming with dolphins in Kealakekua Bay
It was in planning for my latest trip to Hawai'i Island that I realized I might just be able to check this item off my bucket list. I saw that a bunch of tours provided dolphin swimming and snorkeling in Kealakekua Bay, but I wasn't interested in a tour. Some things, like wildlife encounters of this nature, should not be done in large groups.  I also wanted to snorkel near the famous Captain Cook Monument, but I wanted to decide how to divide up my time between fish snorkeling and dolphin snorkeling.
I discovered that there were places I could hike from, which would normally be fine, but I preferred not to return to my car all sweaty before my long drive to Hilo. I didn't feel comfortable leaving all my stuff unguarded on a beach anyway, so hiking was out. I could have swam from the shore, but I am not an especially strong swimmer. I didn't know exactly how far I would need to swim or for how long, so that was not an option either. Fortunately, I realized that a kayak rental from Bay Side Adventures was the ideal solution for me.
My kayak experience with Bay Side Adventures
I had heard great things about Bay Side Adventures while doing my research. It was close to both the dolphin area and the best snorkeling on the island, next to Captain Cook Monument. I knew that kayaking was easy enough for me, and if I got tired swimming I could always climb in to rest. A bonus was being able to bring my DSLR with me, which I wouldn't have been able to do without a boat. Don't worry, most of the time it was sealed up in a dry sack that Bay Side Adventures provided for me, and strapped onto the kayak.
Swimming with Dolphins
I was the very first one to arrive for my kayak because I knew that dolphin encounters were more likely in the morning. It was a beautiful morning in the little cove where Bay Side Adventures is set up, but I was too anxious to pause for a photo there. I had a lot of anxiety around swimming with the dolphins…
What if the water was too deep and dark and scary? What if the dolphins weren't there that day? What if they were too far away to see? What if they avoided me completely? What if, god forbid, they decided I was an enemy and attacked? Silly me! Most of my concerns were put to rest pretty quickly when I saw them at a distance. Though I still thought that it was too good to be true…remember my luck with whale watching?
Anyway, I got fairly close and tried to be patient. I didn't want to chase them, since that's never a good idea with wildlife. I started to notice that there were several pods all over the place! It didn't take long before one was close enough to me that I didn't hesitate to jump right in. I'm usually timid about getting in water, but I was so anxious that I almost forgot to be nervous. In my haste, I almost tipped over the kayak! My ungraceful splash into the water was followed shortly by my sunglasses. Here is an amusing video of the dolphins taking an interest in my sunglasses, which until that moment I hadn't realized had dropped in with me. I did not include the part of the video where I try to dive after my sunglasses, forgetting that I had a lifejacket on. That just doesn't work.
The loss of my sunglasses was outweighed by this incredible experience. The dolphins came pretty close, though they did ignore me and everyone else for the most part. There were so many and they came around so often that I wanted to stay forever. There were other groups of people that came by, but there were plenty of dolphins for all of us to enjoy and it was never very crowded. It was so exciting for me to be living out this dream that it was hard to bring myself to leave. Fortunately I have some videos and photos documenting my experience. FYI, I am apparently just as bad at taking videos without a screen as I am at getting into the water from a kayak. In my defense, this was the first time I had used my GoPro rental from BorrowLenses, but I'll only share a few of the better videos and photos with you anyway.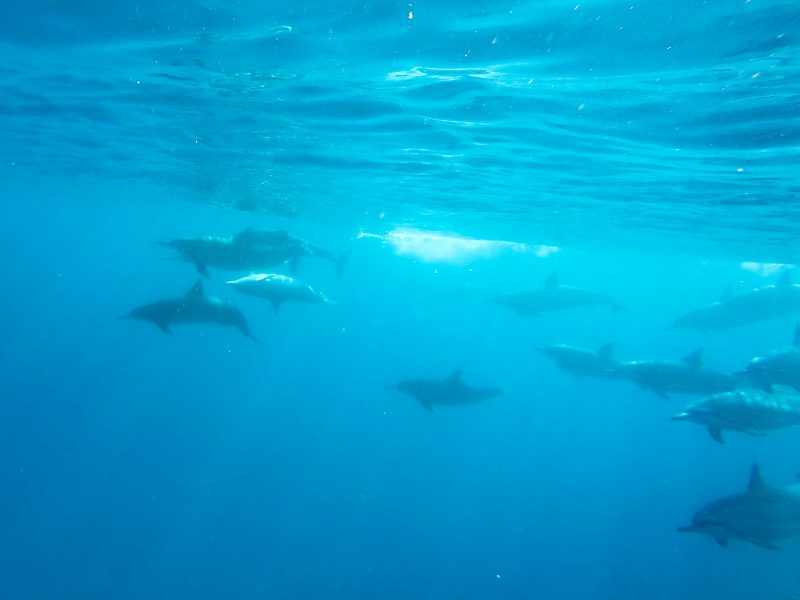 Captain Cook Monument snorkeling
Dragging myself back into my kayak (quite possibly with even less grace than I had getting out) I forced myself to leave the dolphins and paddle to the reef next to Captain Cook Monument. It was a pretty area, with rocky outcroppings and teal waters. I took a few photos above water (I only got a watery one of the monument itself) and then found a place to jump in. I was told to keep my kayak tethered to me rather than beaching it somewhere nearby. Only certain companies have permits for landing there for preservation purposes. I was okay with this because there weren't a lot of people (at first) and it was easy enough to keep my kayak dragging slowly behind me.
Again, it was nice to be able to climb back in if I got tired. This area was super clear and there were lots of pretty fish. The coral was really nice as well, which is something I haven't seen in a while. Eventually, as more people arrived on tour boats and my GoPro battery died (apparently leaving the wi-fi on drains it fast), I decided it was a good time to head back. It was getting uncomfortably crowded by that time, so leaving this area was a lot easier than leaving the dolphins.
Since I would have to head back through the dolphin area again, I figured I could always jump in with them again if they were still around. I was actually surprised to see that they were still there and this time they came right up near my kayak! I almost jumped in, but I chose to let them be and enjoy them from above as I just floated there quietly. After all, I was already really tired and I still needed to kayak back.
I took my time paddling back to the Bay Side Adventures launch point and took one last plunge there before my kayak was dragged ashore. I took a few photos of that spot and of the friendly guys who had helped me out that day. They were great! They pointed me to the public park nearby where I could take an outside shower. I was incredibly thankful for that information, because I had a long drive ahead. I was also pointed to Da Poke Shack for lunch, which was just over 10 minutes away. The best food I had on my trip!! That was the perfect thing to refuel me after a tiring morning.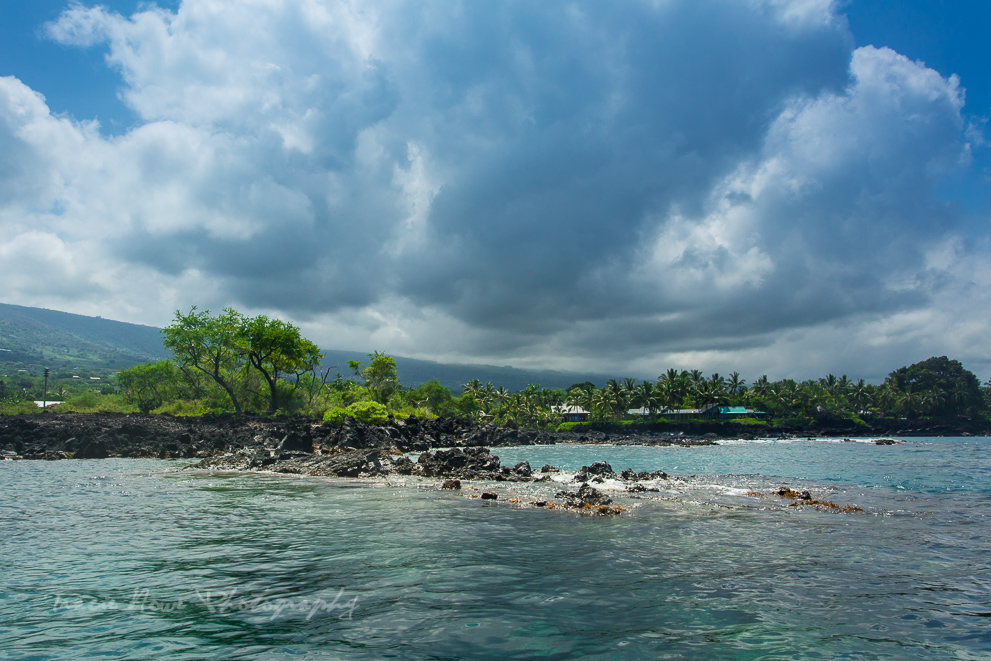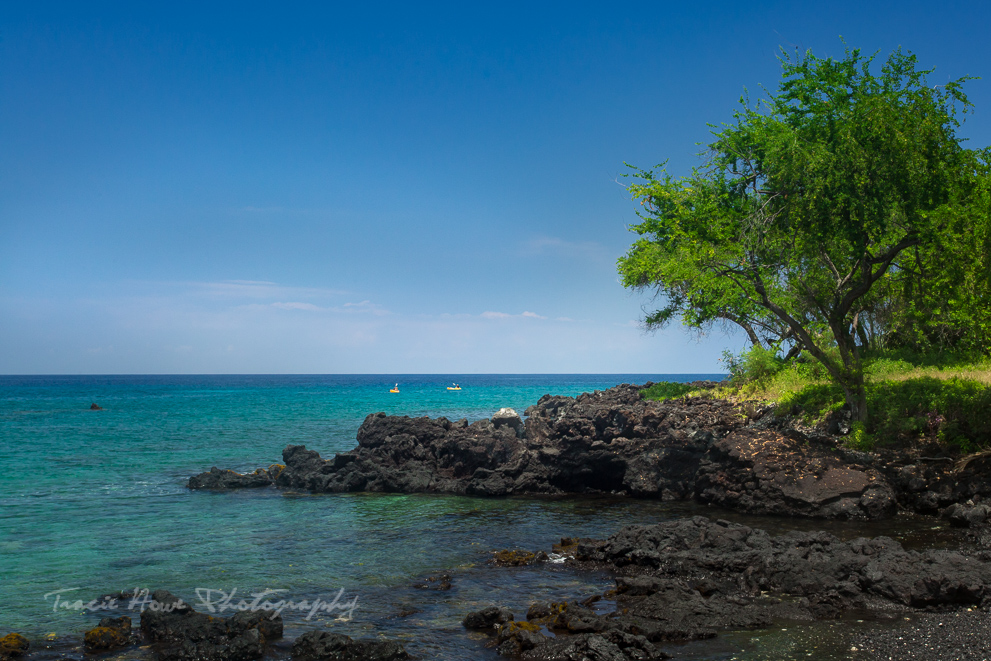 Final Thoughts on dolphin swimming
My dolphin swimming experience in Hawaii was so memorable that I forced myself to get up before dawn on my way to the airport to attempt it again. I didn't have time for a kayak this time (or really a swim at all in retrospect), but I decided to swim from Napoopoo Park since I knew how far I needed to go. Unfortunately, I didn't see dolphins that day.
I would love to go back and try it again some day. Sadly a new ban may be in effect next time I'm there. Just after I got back I saw an article about limiting the dolphin encounters to a certain distance (although I had already seen a sign posted encouraging this). While this is meant to protect the dolphins, it sounds opinions vary on whether the current activities have had an effect on them or not. When I was in Kealakekua Bay, I saw one motorized boat with maybe 10 passengers. I saw just a few other kayakers like me and some snorkelers from the shore. I also saw one large group of kayakers who went through the bay and paused for a long period of time just to observe the dolphins. They didn't move around once the dolphins were spotted.
At any given time, I would say that the number of dolphins outnumbered the people swimming in the entire bay. It could be that the bay got more crowded later in the day or perhaps on different days, but not when I was there. I'd be curious to hear about other people's experiences. The dolphins certainly didn't seem to be effected by our presence though. They never hesitated to swim close, and ignored us for the most part. While I don't think people should be chasing wildlife, I think limiting the distance of an encounter is less effective than limiting the number of people allowed there per day. I hope that most people would use their common sense when getting close to the dolphins. You can decide for yourself, and do your own research before heading out to swim with the dolphins. Just try to be a responsible tourist if you go out there!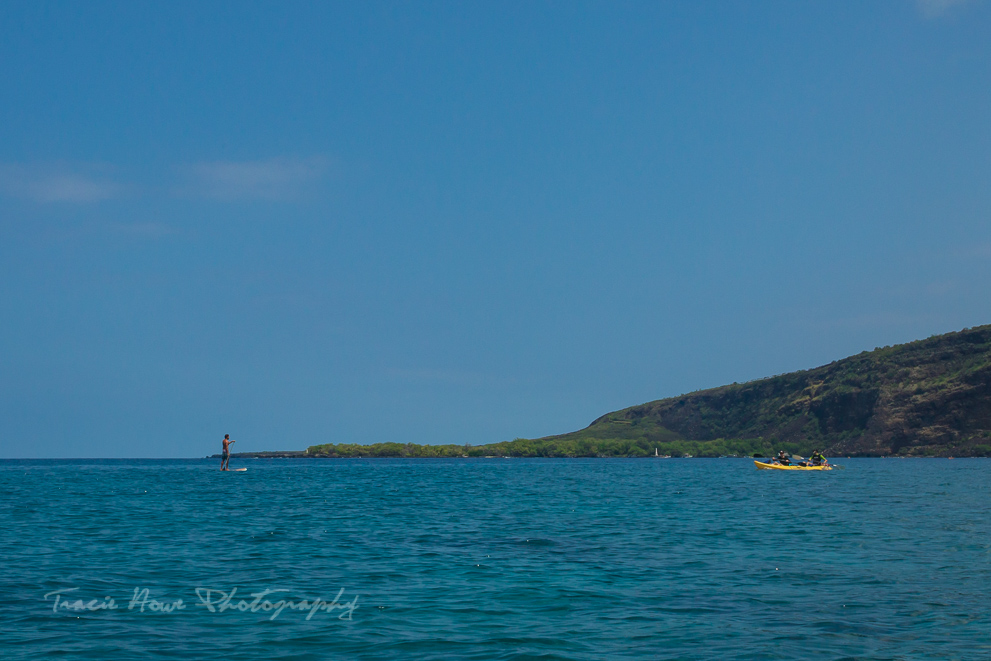 *As always, all opinions and photos are my own and based on my experiences. Bay Side Adventures provided me with a kayak, but I was not financially compensated for this post.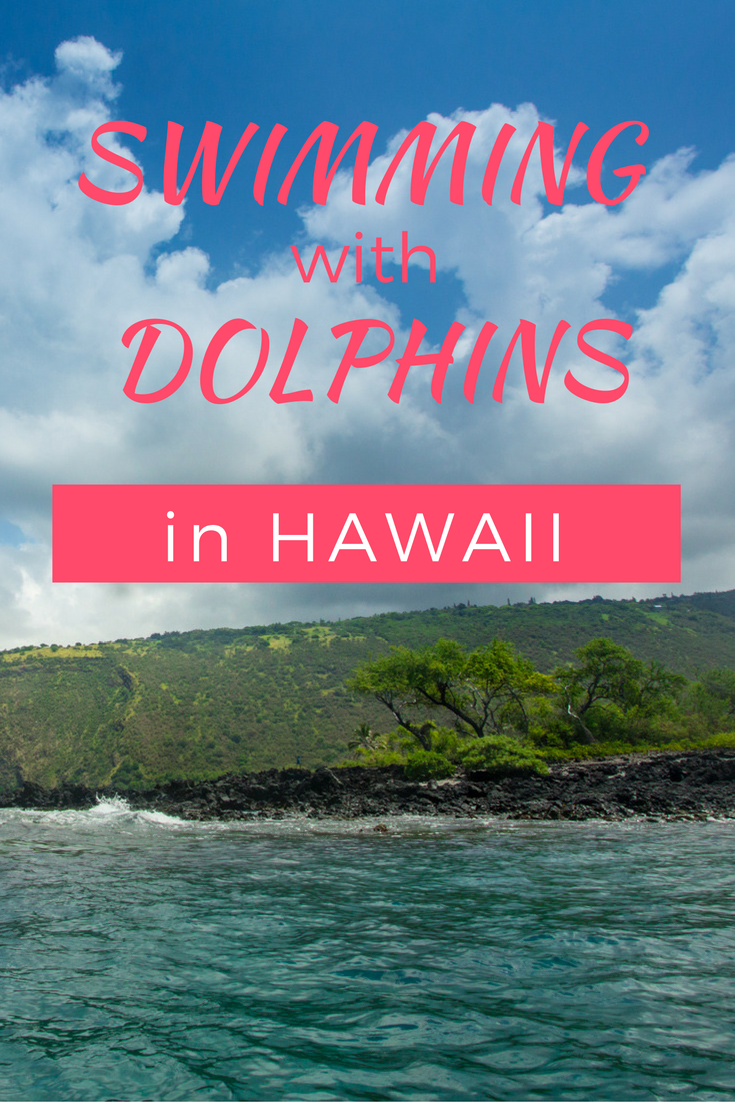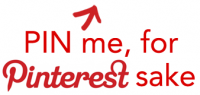 If you liked this post, check out these: