The best of Budapest from my perspective as a visiting photographer
I feel ashamed to admit this now, but Budapest was originally an afterthought. At first it was a place I didn't know much about. It was a cheap flight from Paris and a decent place for me to pick up and return a rental car.
I just hadn't put much thought into what I would see or do there until I had actually bought my plane tickets. Fortunately, I realized my mistake then and intended to make the most of a short visit. Budapest has since become one of my favorite cities in the world! Definitely a huge highlight of this trip, and a lot of that has to do with how beautiful it is. You know, because I'm a photographer. ;)
Night photography tour
I decided that a photo tour would be the best way for me to see the grand views of Budapest in a short period of time. I did some research and found Miklós of Hungary Photo Tours who shared my style of landscape photography. Not only does he have great photos from the best of Budapest's viewpoints, but he specializes in night photography tours – my favorite time to photograph cityscapes!
Our original day was rained out so I had to wait until my return to Budapest to do the tour. The weather was a bit hazy, but it was my last chance to get some awesome photos of Budapest. We took public transportation to Buda Castle and Gellert Hill. I was happy that I didn't have to waste any valuable time trying to figure out how to get there on my own. Despite the haze, I got some decent shots and I thank Miklós for giving me such an awesome opportunity to capture the best of Budapest from above.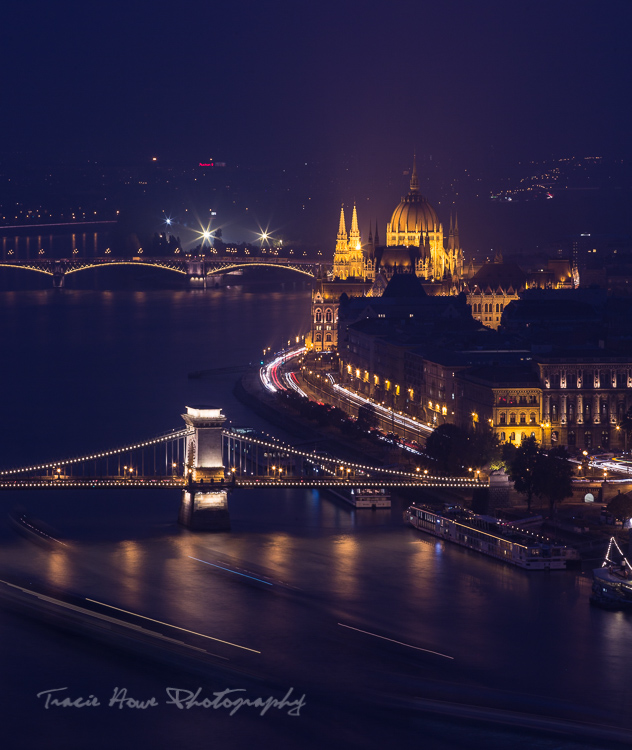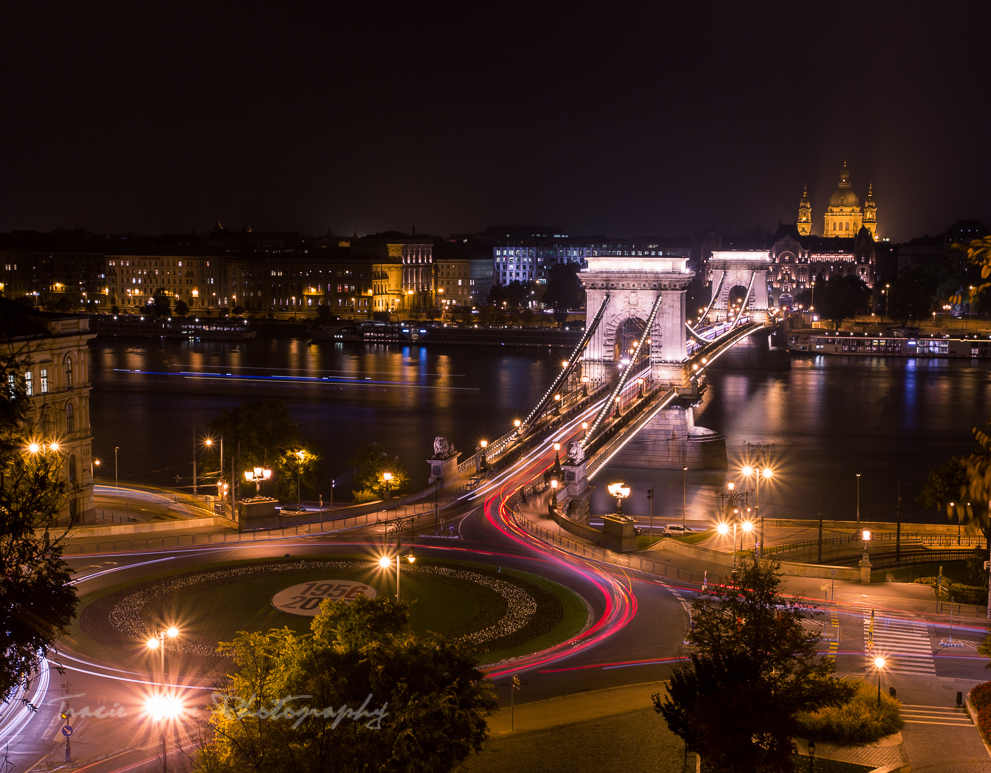 Central Market
I woke up early every single morning of this trip. My internal clock never quite adjusted to the new time zones. Sometimes my early risings were an advantage because I missed the crowds in popular places like Budapest's Central Market. This huge market was just beginning to come to life when I arrived one of those mornings. Vendors were still setting up and not too worried about trying to sell me things. Patrons appeared to be mostly locals out for groceries.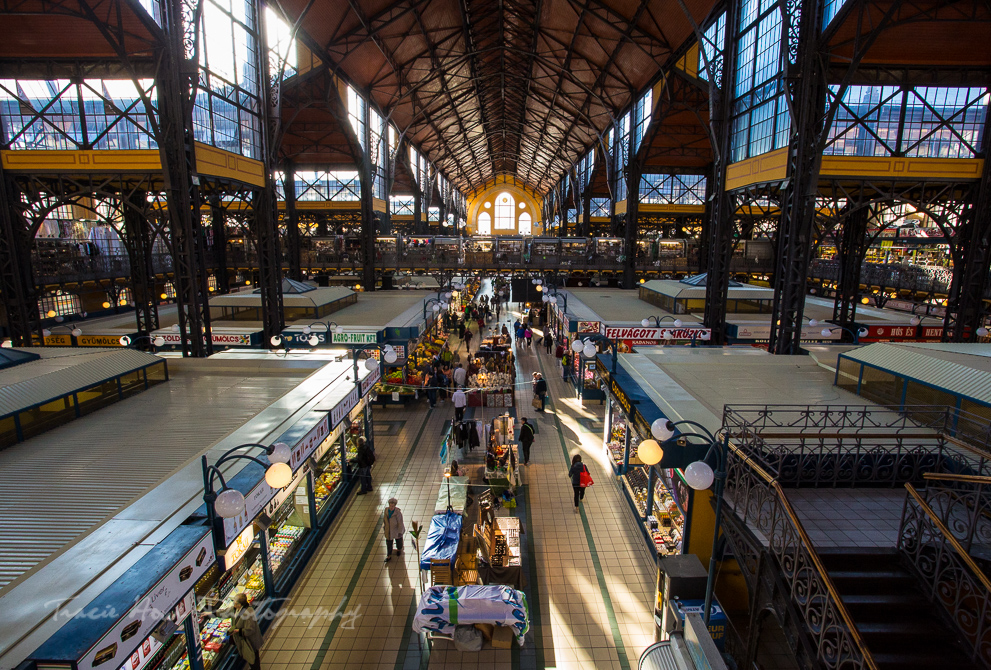 Observing the quiet activity from the upper floor gave me a unique perspective. I could be unobtrusive and even a little sneaky. The stairs offered even more flexibility. More than anything I appreciated how grand the building looked with so few people taking up space. I went back later at mid day and found a much busier place. Even though I hate crowds, I think this is one of the best places to visit in Budapest. For photos, for souvenirs, and for food! It's a bit touristy, but sometimes there's a reason for that.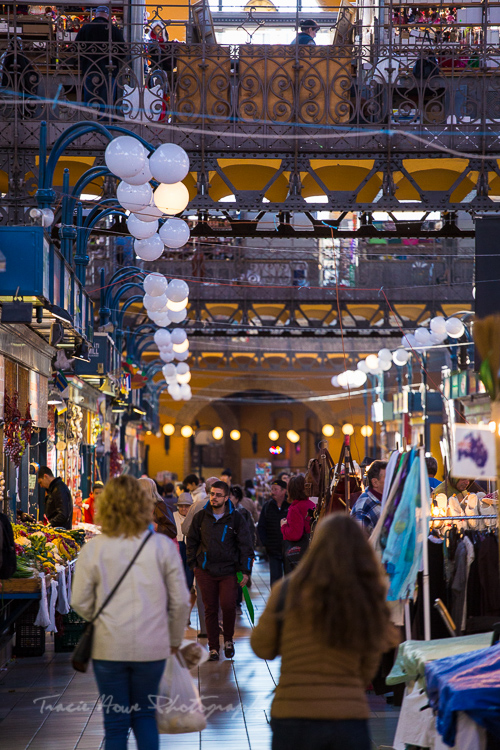 Glorious architecture
Budapest abounds with magnificent structures, from the gorgeous Basilica right outside my bedroom window to multiple bridges spanning the Danube. For me it was enough to simply walk around with my camera and stop when I saw something impressive. And that was often!
The bridges alone were enough to keep me busy shooting for hours. The Széchenyi Chain Bridge and Liberty bridge are particularly stunning functional works of art, down to the smallest details. I had fun with those as you can see from the photos below and the ones I took on the night of my photo tour.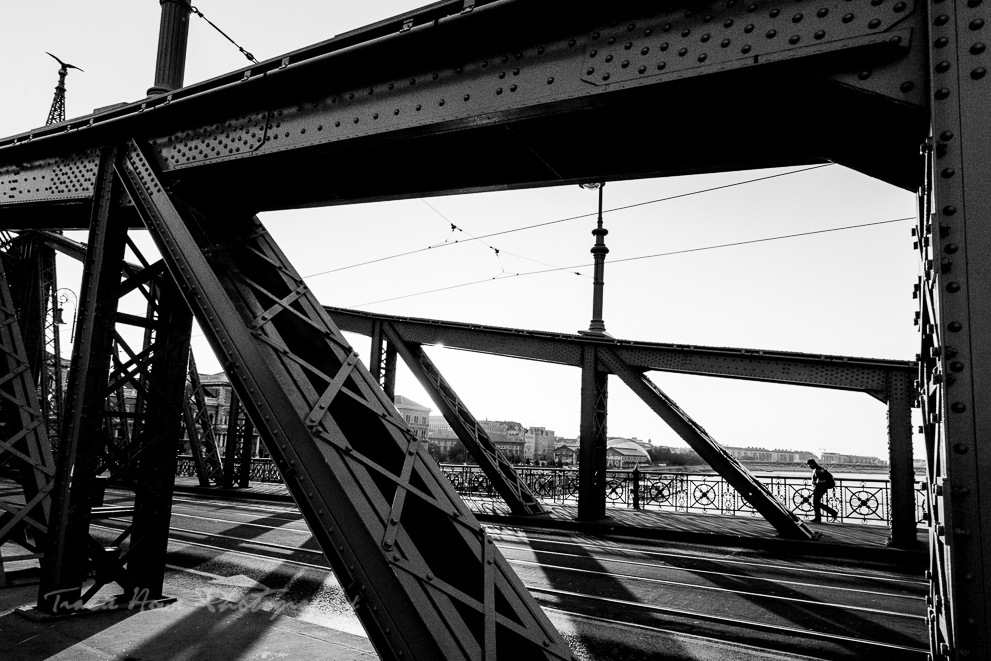 Beyond the bridges, I was never at a loss for photographic opportunities. On each side of the river there were elaborate structures around every corner.  On the Pest side,  you have the Parliament building, Opera House, and Basilica among other impressive buildings. The Buda side boasts the Citadel and Castle district. Both sides have gorgeous churches, baths, fountains, and facades enough to satisfy your photographic cravings!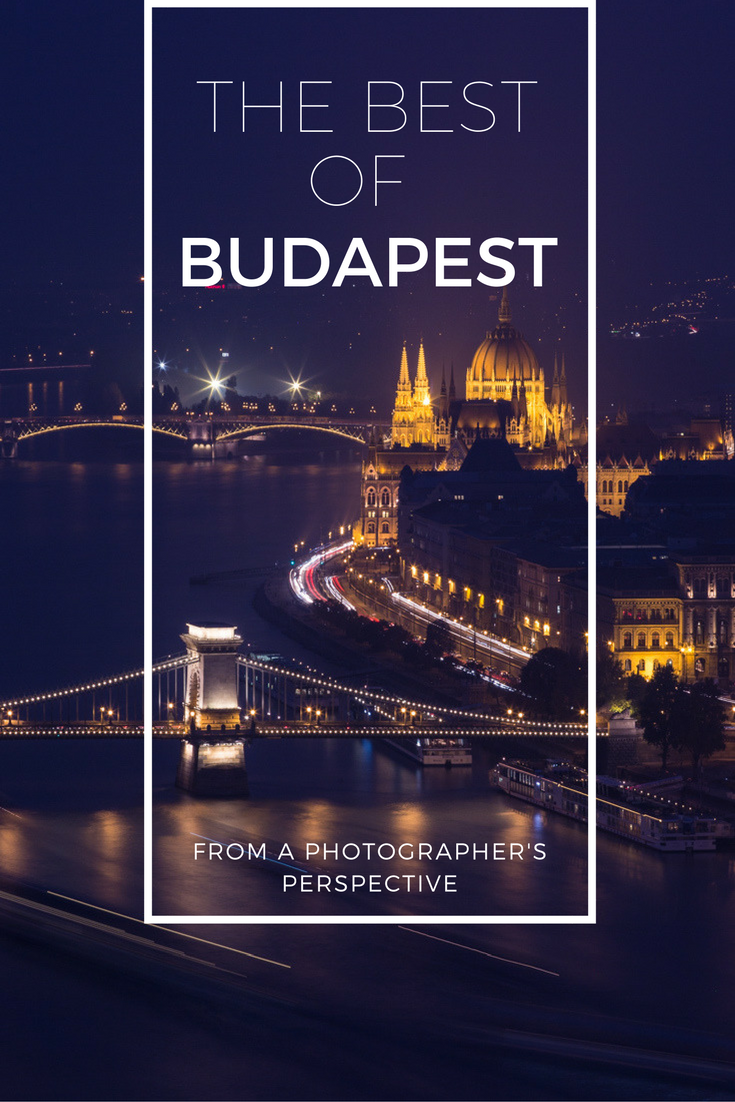 If you liked this post, check out these: