---
Written by Jen. Photographed by Tracie.
---
Seattle's Discovery Park
Discovery Park is Seattle's largest park and definitely makes our list of best Seattle parks to get lost in. Discovery Park is not far from downtown Seattle, but you feel like you are well out of the city when you wander even a small portion of the massive 534 acres that make up the park. For this reason, it is one of Tracie's favorite places in all of Seattle, and she was happy to suggest a post about this special park.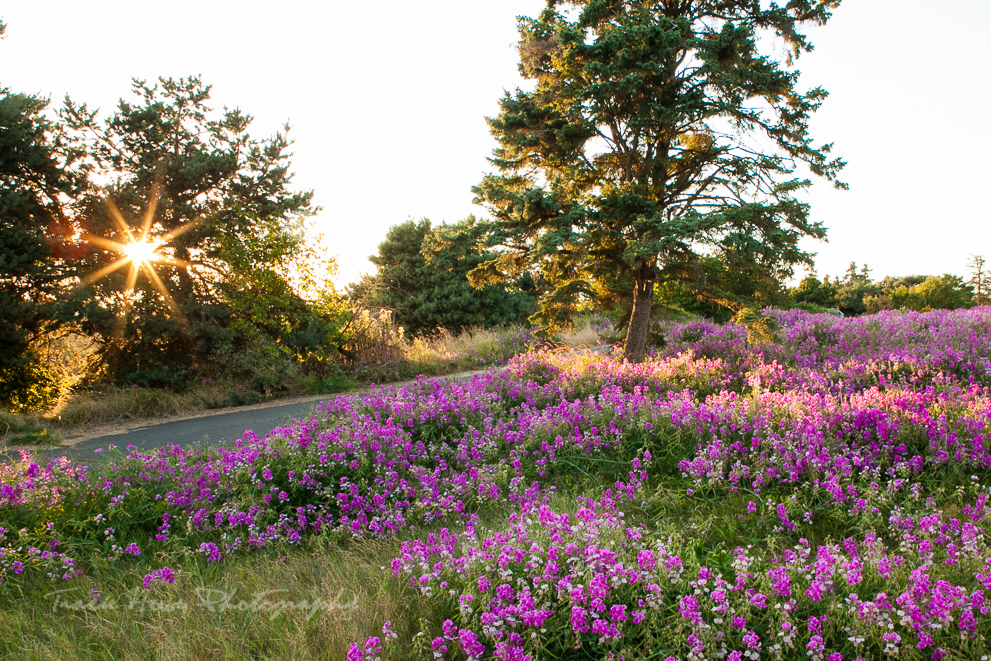 Located in the charming neighborhood of Magnolia, Discovery Park is easy enough to get to and almost as easy to get lost in, which we did as you will read. First, Tracie and I met up at Finn's Bakery & Cafe for a quick pre-park snack. It was nearly closing time and they were sold out of many of their tasty treats. We grabbed a couple of cookies and made a note to return at a later date and at an earlier hour.
Much of Discovery Park used to be part of Fort Lawton, registered as a national historic place. In the upper part of the park, old army buildings are still present and look a little bit like the set for a zombie movie or post apocalyptic TV show or some other sort of abandoned community. The old yellow buildings make for a great backdrop for a photo shoot or a nice shady spot to take a break from the heat. Surrounding these buildings are fields of tall grass, broken up by patches of flowers or blackberries, depending on the season. You will also find small sand dunes that top the cliffs towering above the beach below. Keep an eye out around dusk and you might spot a bunny or two in the upper section of the park.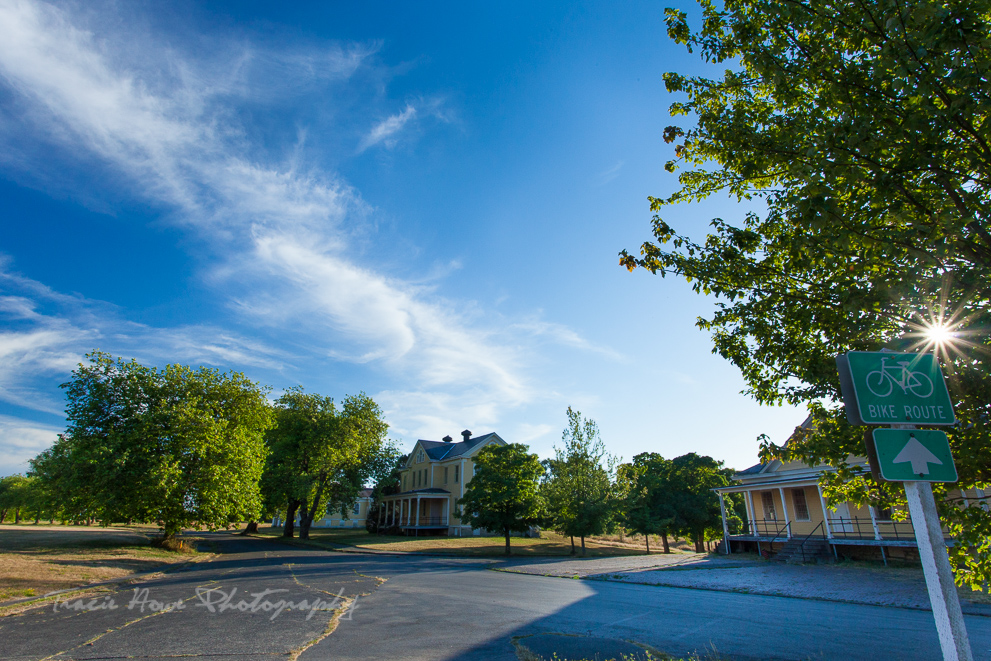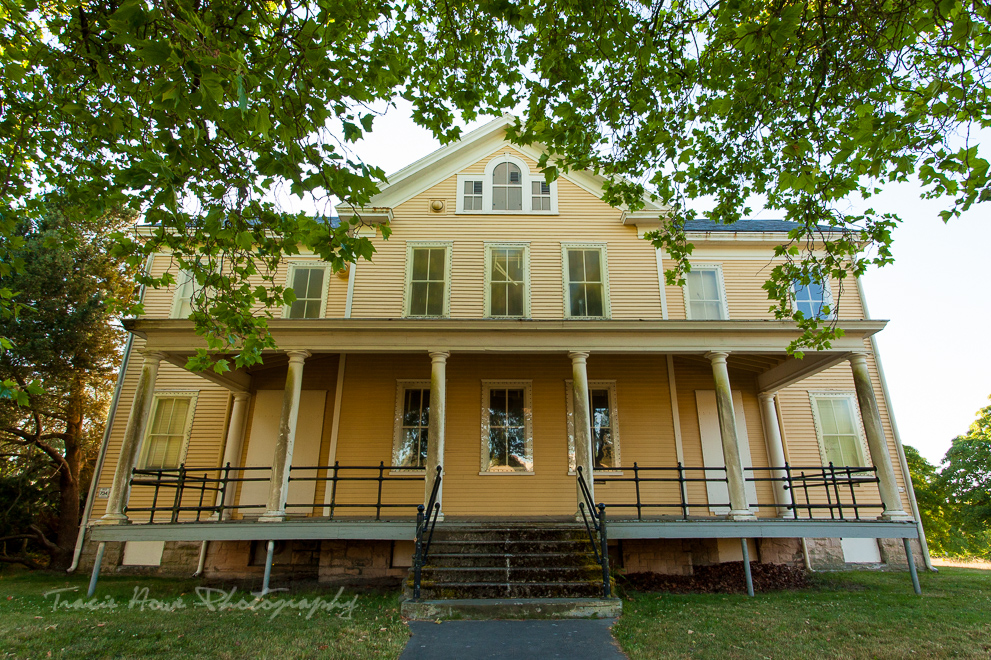 Discovery Park boasts nearly 12 miles of walking trails. Runners, walkers, and cyclists make regular use of them, and though we saw a good number of people while we were there, it never felt crowded. Perhaps the sheer size of the park is the reason it can feel really secluded – in a tranquil, non-creepy way. Tracie and I walked for hours, admiring the natural beauty and peacefulness that the park holds from the grassy fields to the deep forests. Tracie, being confident in her knowledge of the park, led the way. She admitted to being lost a few times amongst the countless trails, but we always managed to (eventually) find our way to more familiar territory. A piece of advice from us is to take plenty of water and maybe even a device with GPS!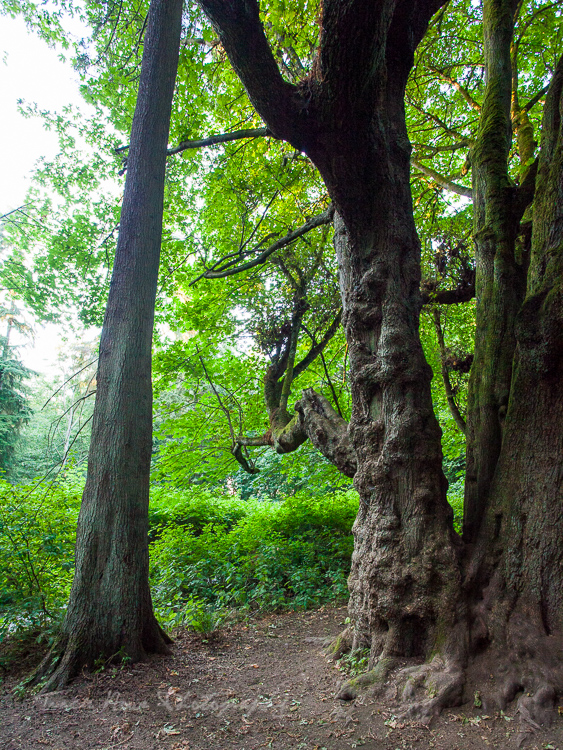 Both of us having had different experiences of this massive park, recounted the times that we had been there as we passed certain areas.  We have both attended weddings at the Day Break Star Indian Cultural Center, which is also utilized as a conference center, head start program space, and an art gallery.  Tracie has enjoyed her time at the Visitor Center, which boasts an impressive children's play and learning room popular with young nature lovers. She has also photographed maternity, family, and engagement shoots in several areas of the park. At one point we recalled having been there together many years ago, for a whimsical photo shoot with my best friend's daughter, Lily.
We spent several hours exploring the upper section before heading down to the waterfront for sunset. The beach was absolutely gorgeous in the sky's fading light. Mount Rainier was visible in the distance and the moon was rising. We were there during the Supermoon which was magnificent, so full and intense. All of these elements combined for one heck of picturesque evening.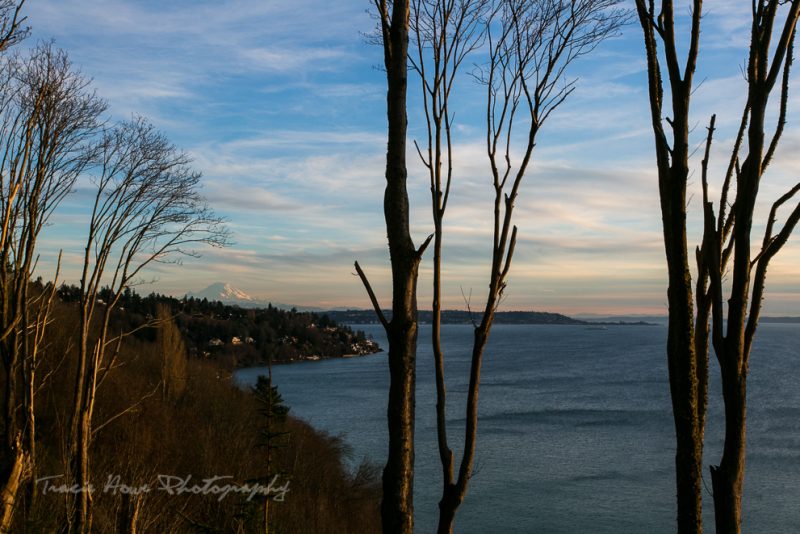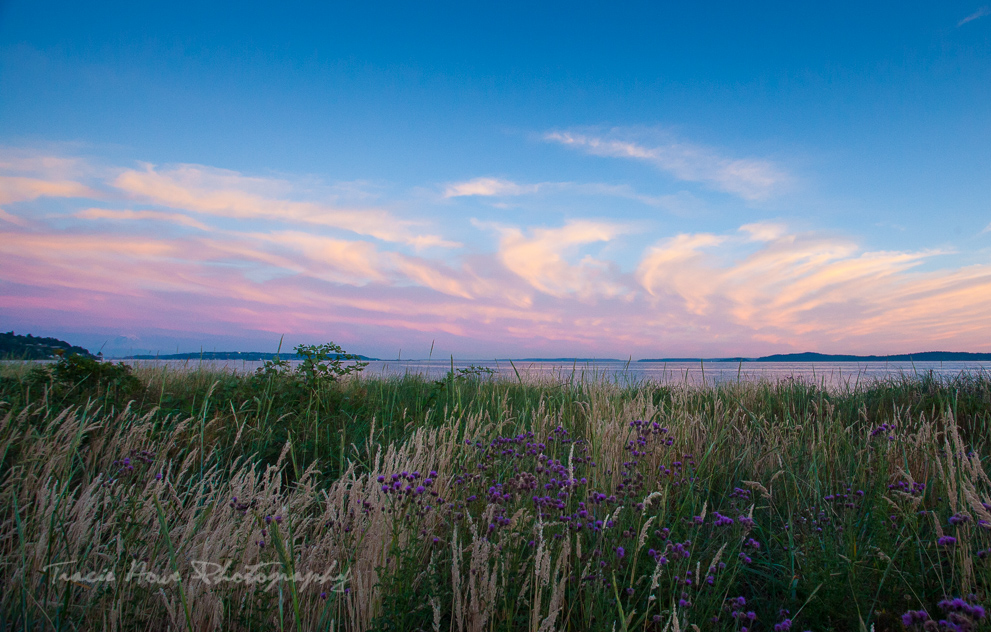 A word of advice, however, if you opt out of the steep hike down to the beach and decide to drive down instead – you may get a parking ticket! Technically you are not allowed to park there without a pass, which is only available from the Visitor Center to families with small children, pregnant women, seniors, and disabled people. People often risk it for those gorgeous sunsets, but this day was not a good day to take that chance. Fortunately for us, we arrived to see the tickets being written for other cars while we pulled ahead for a few quick snapshots close to the car with our phones. The photos of the beach that you see in this post are from Tracie's previous visits to the park.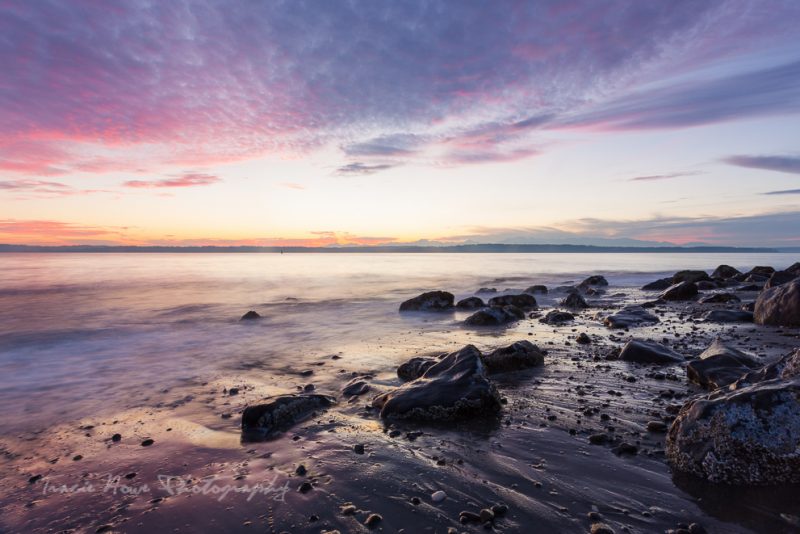 The beach is as mentioned, a great place to catch the sunset. The light falls beautifully on both Mount Rainier, and a colorful sky serves as a nice background for the West Point Lighthouse, which is also a national historic sight. Families bring their children to play in the sand and build impressive mini forts out of driftwood. When the tide is low, the silky sand can make you feel like you're visiting Ocean Shores or Cannon Beach.  Sometimes you can walk so far out that it can take you several hours to thoroughly explore the many tide pools and sea creatures abundant along the beach, including a wide variety of birds.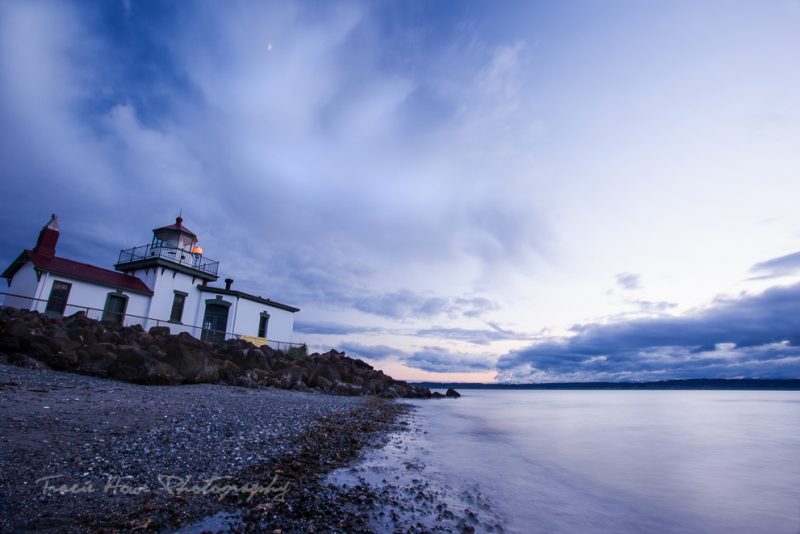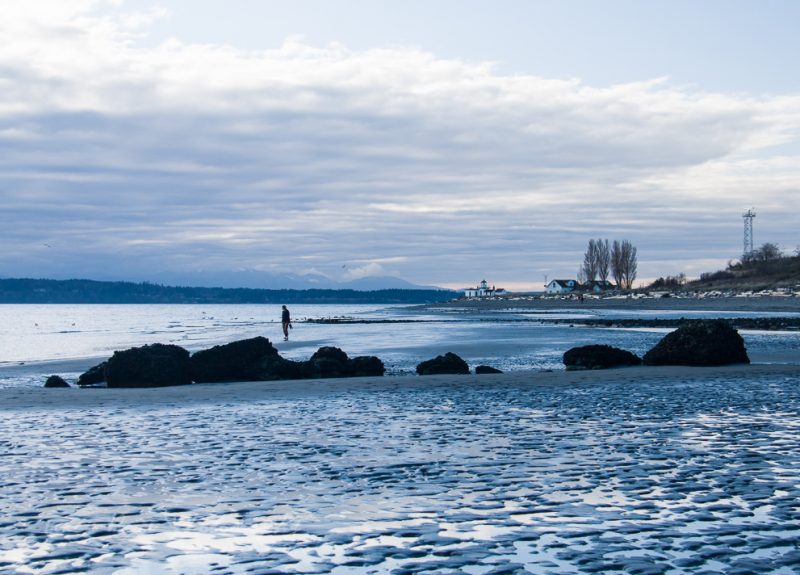 Discovery Park feels different than many of the parks in Seattle. It feels a bit more rugged, wild, and natural. This is a park where nature is really the star. There are not many playgrounds, except one near the visitor center, one of the more developed areas of the park. Bathrooms are few and far between with the exception of a few porta-potties randomly positioned near trails. It is a place to explore, escape, and embrace the ability to get lost in a wilderness so close to the city.
Be sure to visit Discovery Park the next time you're in Seattle. And tell them Jen and Tracie sent you! ;)
---
Written by Jen. Photographed by Tracie.