When I arrived in Bali, I didn't know how long I planned to stay on the island, let alone in the country of Indonesia. Sometimes I like to remain flexible in case I really enjoy a place and want to stay longer. I had high hopes for enjoying Ubud, but I wasn't so sure about it when I first arrived…
First Impressions
My room was in a novel Bali-style family complex, but it was just a little too far away from everything. I had to walk quite a distance to get to the main streets. Along the way I admired the unique Balinese architecture, but once I got to the main streets my pleasure was constantly interrupted by the offer of taxi rides, food, and souvenirs. It was aggravating, not peaceful as I had expected. Upon returning to my room, I realized that the advice to skip out on air conditioning "because I wouldn't need it" was wrong. It was way too hot and I was already grumpy.
Better accommodations
I needed to move to a place closer to the attractions and equipped to unmelt me (which I also expected to help with a change in attitude). Bisma Sari Resort Ubud gave me the relief I needed and was barely more expensive (booked through Agoda at $20 USD!) . Money can go a long way when it comes to accommodations in Bali and I could have found something cheaper, but this was JUST what I needed at that point in my trip. This place had a pretty pool and was tucked away on a lovely side street that branched off from the main road.
This area hinted at the Ubud that I was looking for, but I still hadn't quite found it…
Downhill Biking Tour
My introduction to the Ubud that I loved was on a downhill biking tour combining a stop at a rice terrace view, a coffee plantation, a volcano viewpoint, and a fun ride through some friendly villages and rice fields. Joining this tour was a great way to see the side of Ubud that I had come to find.
Walking around Ubud
After I realized the potential that the Ubud area held, I ventured further afield on my own. First I braved the touristy area (namely those annoying touts!) to explore a few nearby temples, including the Pura Taman Saraswati and Ubud Palace. Then I walked West, in the opposite direction of the center, and discovered a nice trail leading down to a river view and then up through some rice fields. This turned out to be one of the better natural attractions in Ubud called the Campuhan Ridge Walk, which I thoroughly enjoyed.
Another day I walked to other parts of Ubud that I was less familiar with and found that the touts weren't quite as annoying as on the main street closer to my hotel. I also went through the Sacred Monkey Forest to explore the Hindu temple there, but I found myself photographing more monkeys than architecture.
Temple tour around Ubud
Ubud was slowly revealing itself as the place I was hoping it would be and I was hooked! I wasn't quite ready to leave and I still hadn't seen the temples that were spread around the outlying areas. As a solo traveler, joining an existing tour with other people was a more affordable option than hiring a taxi for the day just to see the temples. Besides, it was a good excuse to stay a little bit longer, so I booked one!
Much like the biking tour, this one also took us to some rice terraces, a volcano viewpoint, and a coffee plantation, but to my surprise they were all different from the ones I had already seen. It was fun to see a variation of my other tour, with a few temples thrown into the mix. After all, the temples were the reason I booked another tour. We visited Tirta Empul, or Holy Spring Water Temple, where people come to ritually purify themselves under the sacred water. It was very cool, but very crowded. We visited the pretty complex of Gunung Kawi at the bottom of a long flight of stairs (which you have to climb back up). And finally, Goa Gajah, also known as the Elephant Cave, which was not quite as impressive as I was hoping… at least compared to the other temples I had already seen. After some time in Asia, temples become such a common sight that you become desensitized to the awesomeness of them. It's kind of sad, but it allows you to relax and not need to seek out every single temple that exists… that would be impossible in Asia!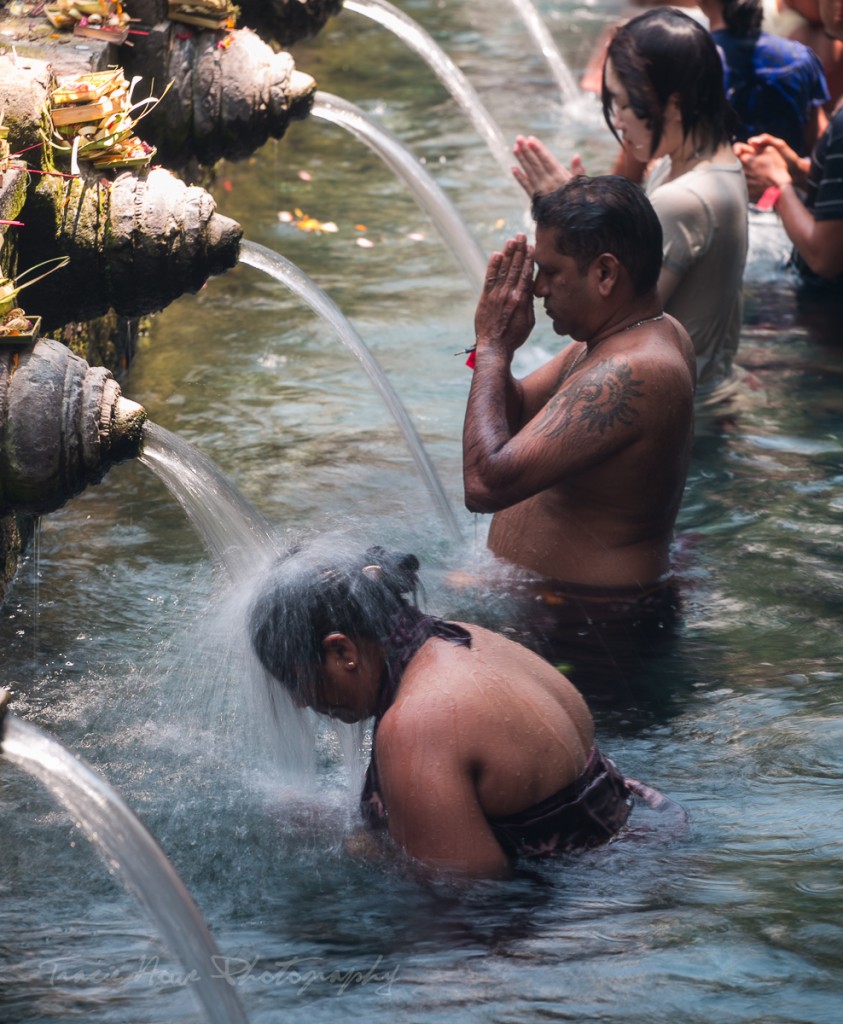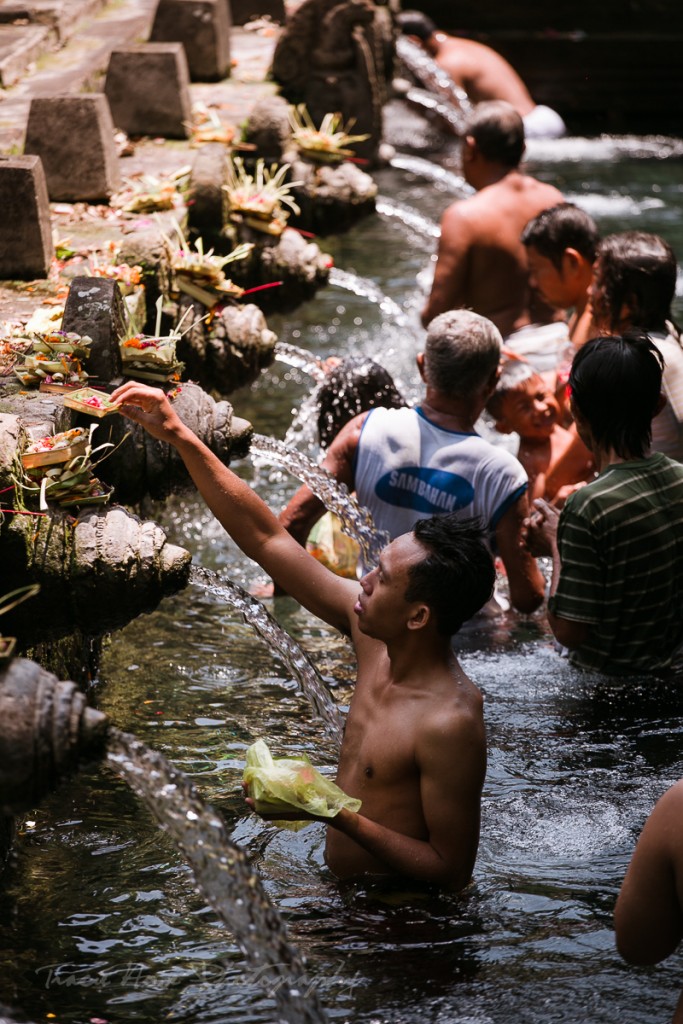 Final thoughts
My time in Ubud could have been even longer. I could have stayed to check out the museums. I could have explored bigger temples even farther away. I could have done some shopping, climbed a volcano, or taken a yoga class, but I had to go. I needed to allow some time to fall in love with another place.
If you liked this post, check out these: