From Jen & Tracie Go to Tracie Travels
As many of you know, JenandTracieGo.com was my other travel blog, created with my friend, Jen. We had some great times during our blog outings, but we've both become too busy with our independent pursuits to continue producing content there. That blog has gone offline, but I wanted to preserve the great content by bringing it over to this blog, with Jen's blessing of course!
So, it is my honor to present the first of many blog posts from Jen & Tracie Go, here…
---
Written by Jen. Photographed by Tracie.
---
Antarctica: Icy Wonderland
One of the most off the beaten path locations in the world, Antarctica is well worth the journey which can be rather costly, time consuming, and potentially fraught with menacing weather.
Tracie and I have both been lucky enough to travel to Antarctica. We made the journey by way of cruise ship and count that adventure amongst our top three best sailing trips ever. I distinctly recall being giddy for the duration of the trip and dancing around the ship in a state of Antarctic bliss.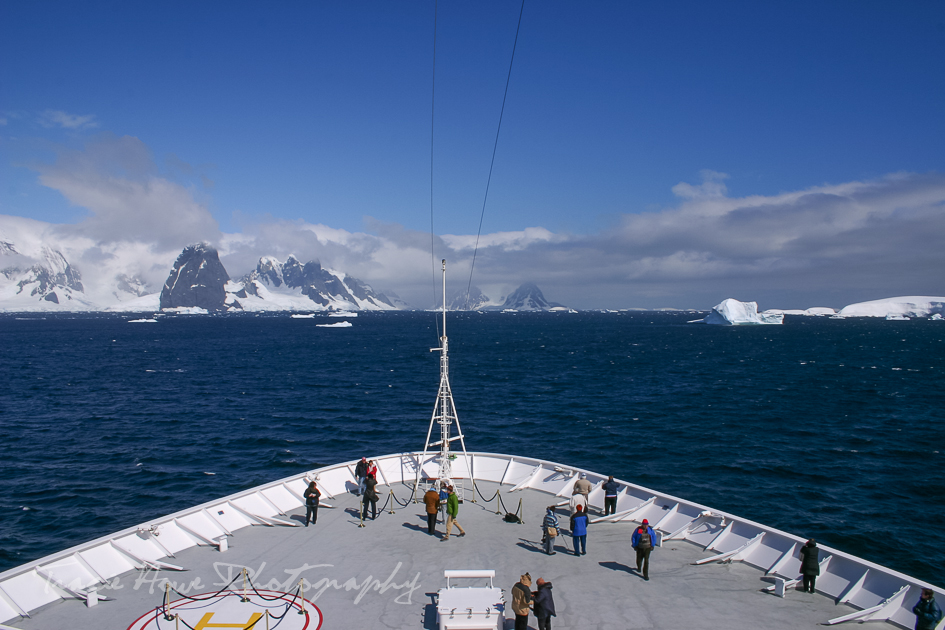 Visibility varies with the moody weather and as the photographs so vividly show we were blessed by the weather gods. I remember penguins frolicking and following the wake of the ship. We saw numerous whale pods and even some whales mating – talk about a sight to behold!!! The captain let several of us up on the bridge to take pictures and get prime viewing in. It was a gift not wasted on me. The sun shone on the icebergs and it felt like a Disney orchestrated perfect Antarctic sailing. I practically had to pinch myself lest it all somehow turn out to be a dream!
Were we ever to have the opportunity to return, we would both jump at the chance. Cruising Antarctica on a smaller vessel would be phenomenal. If you can get yourself there – whether by small boat, large ship, or a job at the research stations – GO!!!!!
It is hard for me to imagine anyone regretting an Antarctic adventure. When people ask us about our favorite place in the world, Antarctica is always mentioned in the discussion. Along with the fact that it is painfully hard to choose just one place. Antarctica stands out from the crowd – it could almost more easily be grouped with other planets than other earthly destinations. In terms of visual beauty there are few that have dazzled me like Antarctica did. Tracie's photographs magnificently capture the stunning, raw power and breathtaking qualities of the least visited continent.

If you fancy yourself someone who seeks exotic and offbeat locations, then put Antarctica on your list!
Remember to subscribe if you'd like updates from Tracie Travels or these posts collected from Jen & Tracie Go!