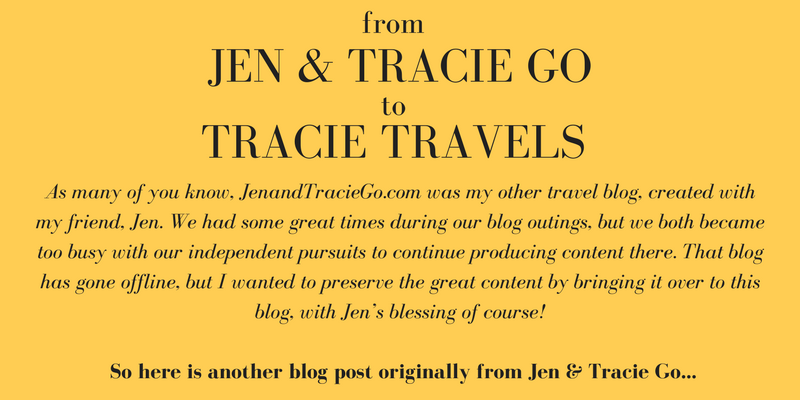 ---
Written by Jen. Photographed by Tracie.
---
Seattle's Lincoln Park
When summer weather comes early in Seattle it is a perfect opportunity to explore the fantastic parks that the city boasts.
One of the best Seattle parks is surely Lincoln Park. Located in West Seattle, it is one that Tracie and I both spent a lot of time in as kids and it seemed a natural choice for our first park related post of the series: Best Seattle Parks To Get Lost In.
Not wanting to be hungry on our park outing, we met for lunch at local favorite and award-winning cafe, Bakery Nouveau. Nestled in the West Seattle Junction, this phenomenal bakery often has a line out the door. We savored pizza and coffee macaroons, perfect pre-park fair. We went back for a second round of desserts, a coconut macaroon and a chocolate chip cookie, which were of course both delicious. Bakery Nouveau now has a second location on Capitol Hill, and if you've never been to either location make haste to the one nearest you. This Bakery is a great spot for tourists and visitors to Seattle. I try to treat all my out-of-town guests to the double baked chocolate croissant that may just be the best pastry the bakery offers.
Lincoln Park is a short drive from the Junction and is ideal for picnics and BBQ's. While the park is almost always abuzz with activity, it is large enough to provide peace and quiet amongst the more wooded areas and paths that are woven throughout it.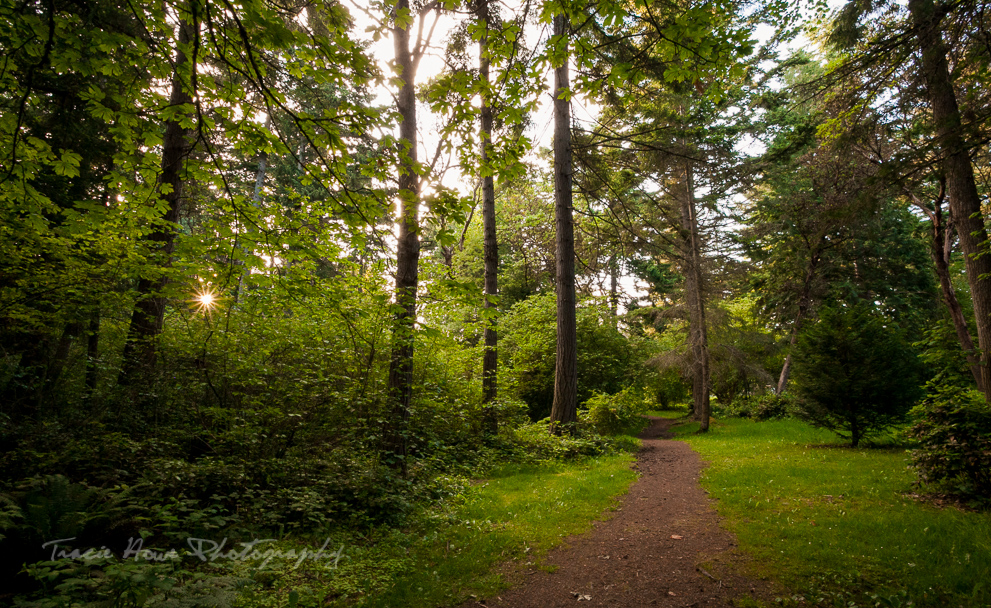 The park's waterfront area has absolutely stunning views of the sound, nearby islands and the Olympics. It is absolutely one of Seattle's best parks for photography. Seals and sea lions are commonly spotted in the water and can sometimes be seen frolicking on the beach. Whale sightings, while certainly rarer, are not unheard of. More eye catching than wildlife were several people laying out in speedos and bikinis along the beach, the first sunbathers I'd seen this year.
The waterfront trail will take you from the Vashon Ferry end of the park all the way past Coleman pool and around the bend to the next beach. From there the path continues behind beach front homes and onto the next park at Loman Beach.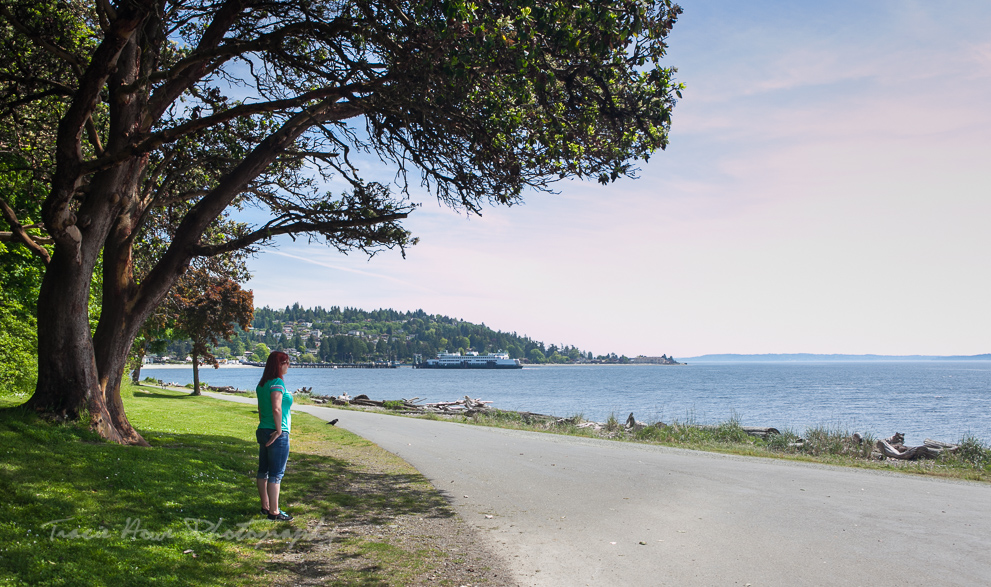 The upper section of the park has its share of fantastic view points as well. It is also home to at least one eagle's nest. Meandering the trails, Tracie and I were on the look out for the majestic birds. A fellow nature lover pointed out two eagles to us, and we spent a good twenty minutes just admiring them, and hoping to see one take flight. We didn't get that lucky, before moving along the winding trail network. Meadows, playgrounds, and sports fields are all intermixed in this section of the park. We took a whirl on a zip line swing that was surprisingly fast considering that it's meant for kids.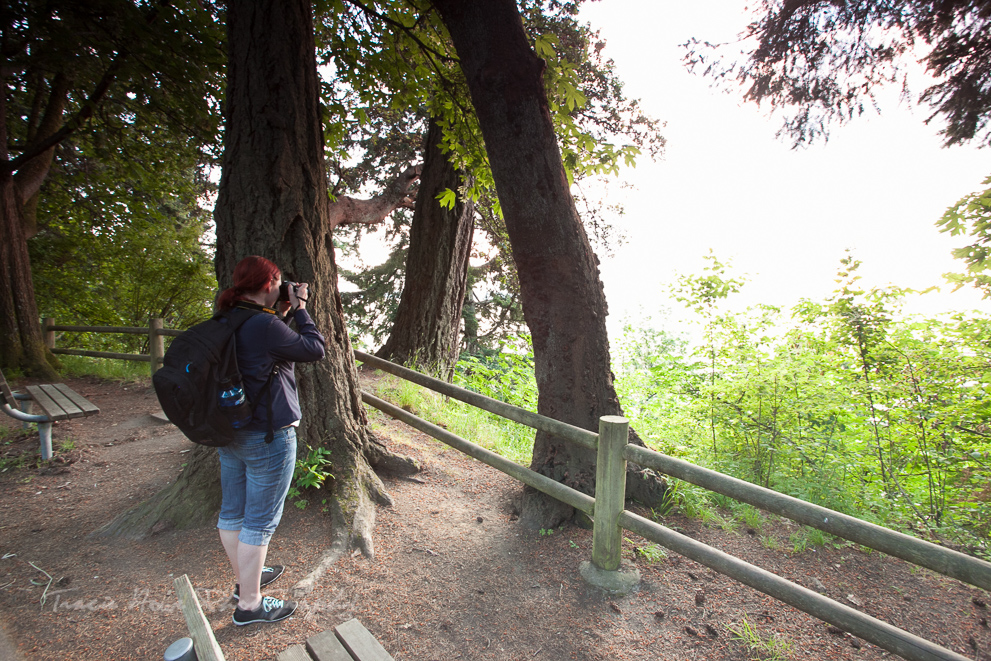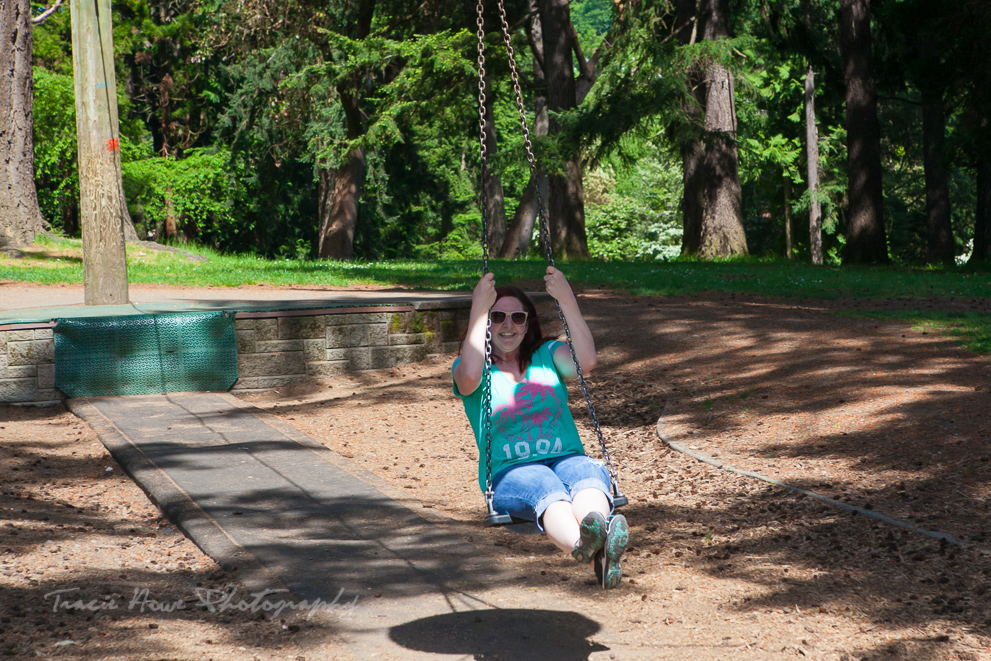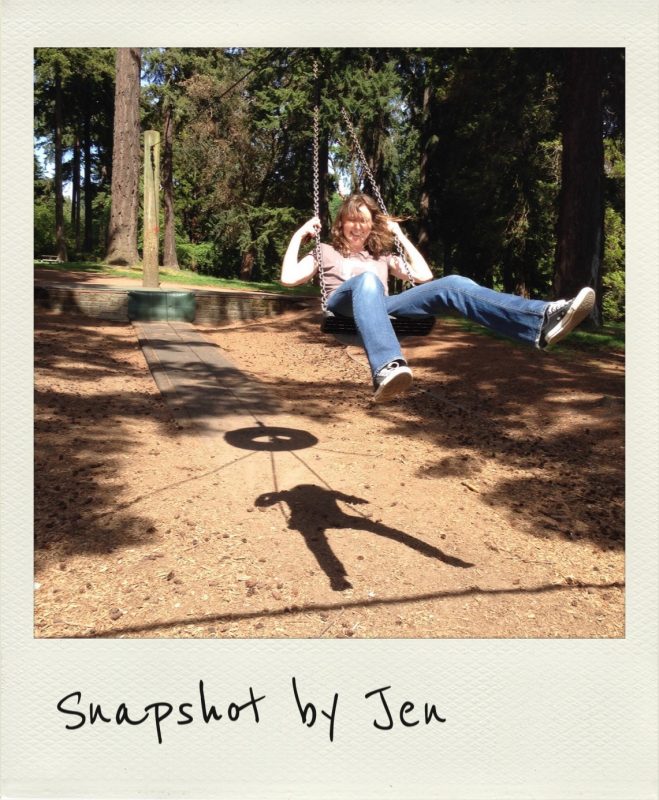 We sat for a while in a field of tiny daisies, cooling off after hiking all over the park in the nearly 80 degree weather. My bikini/ speedo count was at at least six people. And while I can't say I thought it was hot enough to warrant that, I also kind of love the ridiculous Northwest tendency to get as close to naked as possible as soon as it is more than 65 degrees outside.
Sitting there, enjoying the birds chirping and some shade, laughing about the bikini count and our own overheated state, we realized that Tracie's phone had gone missing at some point during our park adventure. Our meditative meadow session was cut short and the iPhone hunt was on. We tried to retrace all of our steps, and of course got confused over which paths we'd been down. We inadvertently took our own advice, getting a bit lost in the park, along many of the winding trails. The iPhone gods were on our side and eventually we found her phone sitting at the bottom of the zip line area. She had to wait a while to use it though, as the iPhone had also overheated! So maybe the bikinis weren't all that uncalled for if phones left out in the sun suffered from heat stroke.
---
Written by Jen. Photographed by Tracie.