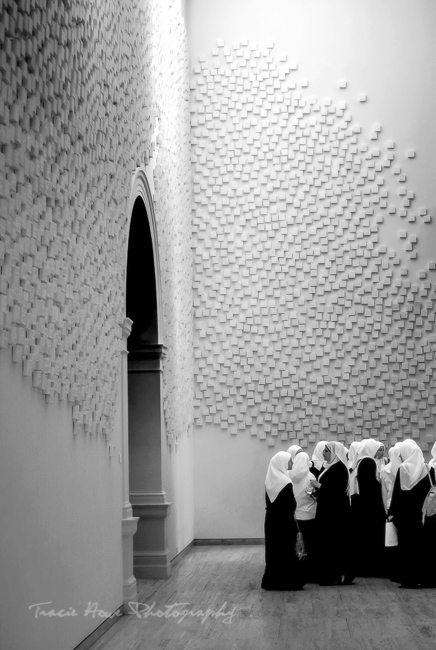 When you head off on a big trip, with visions of exotic travel photos dancing in your head, it can be easy to forget the first rule of photographing people while traveling – be respectful. I think this should really be the first rule of photographing any people in any culture, even your own country. No one likes a strange camera shoved in their face.
I personally have a lot of anxiety when it comes to photographing people I don't know. Even during weddings that I am hired for and big public events where cameras of all kinds are clicking everywhere, I still get a little squirmy about doing it. I don't like my photo taken by strangers, so why should anyone else? Especially when people are just trying to go about their business? Some people really could care less if you take their photo, but others really don't want you to. As a photographer, I want to be respectful of their wishes.
Consider the implications
I want to preface this post by saying that the following techniques have some ethical and legal implications to consider. Just be aware that if someone is in a public place, you do technically have a legal right to photograph that person. You may even display a photo of that person online, but there are copyright laws that restrict you from selling an image without proper consent from an identifiable person. Please do your research before attempting to sell your photography. Regarding ethics, you will ultimately have to decide what you feel comfortable with and what is "right". I don't want to get into a lengthy post about what we should or shouldn't do as photographers, so I will try to focus this post on the ideas that are commonly accepted in the world of travel photography.
Much of the appeal of travel photography is about capturing real moments that occur naturally. If you disrupt the natural order of things, you may get a cheesy smile or scowl in response to someone becoming aware of your camera. I struggle with this as a documentary wedding photographer too. It's not always an easy task to catch people in a naturally occurring moment.
So, how do you walk this line for a nice shot? Well, there are several tactics you can try out….


Ask Permission
Some of my favorite shots are up close and personal, but I would never go right up to someone and aim my camera at their face without asking first. If I am close enough, I will always ask permission before taking a photo. The only real risk here, besides "no", is interrupting a natural moment that you may be trying to capture.
If you don't speak the language, most people will understand if you approach them, smile, and point at your camera. You will get a different reaction from everyone depending on where you are in the world. In some places people tend to be very happy to oblige, while in other places, people are more hesitant. Before you go somewhere, you should be able to easily research how locals feel about this. If you're still unsure, start by walking around with your camera, taking photos of the larger scene or details that don't include people. If nearby people glare or yell at you just because you and your camera are in the vicinity, they are clearly not okay with it. That happened to me once near a military facility… which I didn't know was a military facility.
Smiles from strangers are not forthcoming, but when you approach someone they may still be friendly. Some people will give you a smile when they accept your offer and others will accept and just look at you. It's best to feel out how most of the people in a place will react before assuming their world is a photography free-for-all.
Compensation
From Africa to South America, people will allow you to take photos of them only if you give them something in return. Usually $1 USD is acceptable, so it's a good idea to keep several one dollar bills on you when you're out shooting. You are essentially paying a model for a short session, and $1 can go a long way in some places.
Sometimes, especially for kids, it's nice to offer something other than money. Perhaps crayons or paper to draw on. It makes me feel better to offer something in exchange, but there is always that risk of the cheesy smile. The go-about-your-business gesture doesn't translate very well sometimes.
My very favorite exchange to make is a photo for a print. Promising to mail a print in the future can be difficult to arrange if communication is a problem or if the person doesn't have an address, but it's worth trying. Some families will never have any photos of their children and they would likely treasure such a gift for their entire lives.
Another way around this is to bring a polaroid camera. You can get a Fujifilm Instax mini camera and several sheets of film for less than $100 (You can find a handy link to it here. FYI, buying anything via the link below helps to support Tracie Travels! :) ).

Something so small and affordable is easy to add to your travel bag and your photo subjects will be more than delighted! Even showing a digital image on the back of your camera can work as a friendly gesture in exchange for a photo.
Distance
In my opinion, the best way to capture every day life while you're traveling (or even at home), is to back away from it. Using a long lens, like a 70-200mm, allows you to shoot from a respectful distance. The idea behind this is to be unobtrusive so as not to spoil that natural moment by making yourself known. You're essentially being sneaky with this method, but it works well and your chances of making someone uncomfortable are much lower. If you feel too creepy, you always have the option of asking permission after you take the shot. It's a good idea to get your settings right before you begin shooting, so you're less likely to draw attention with multiple attempts.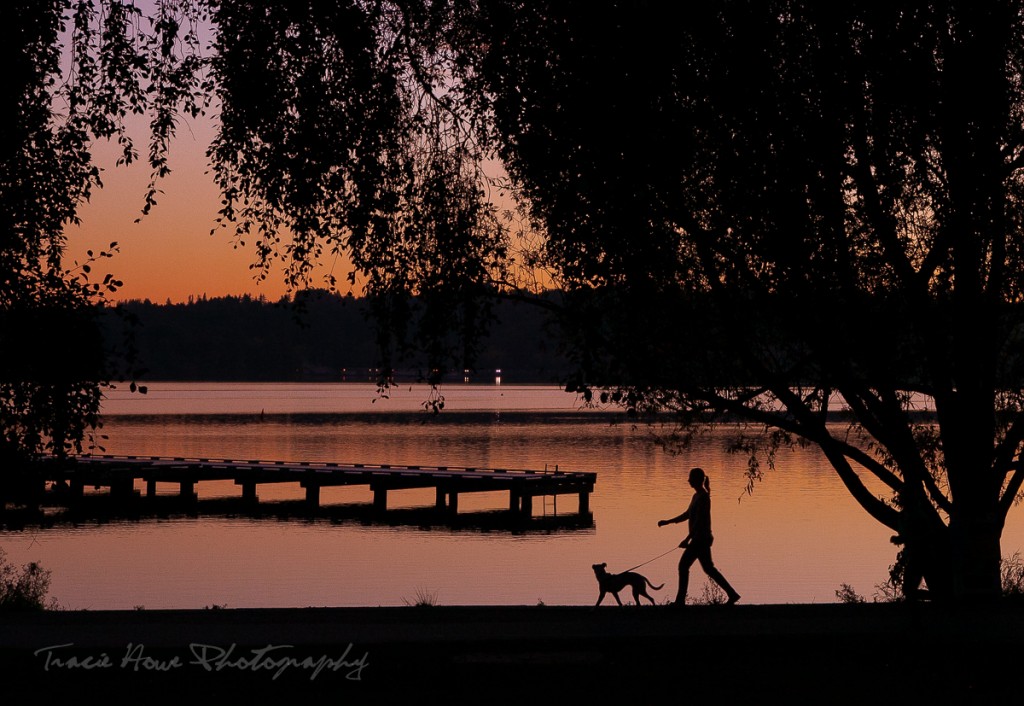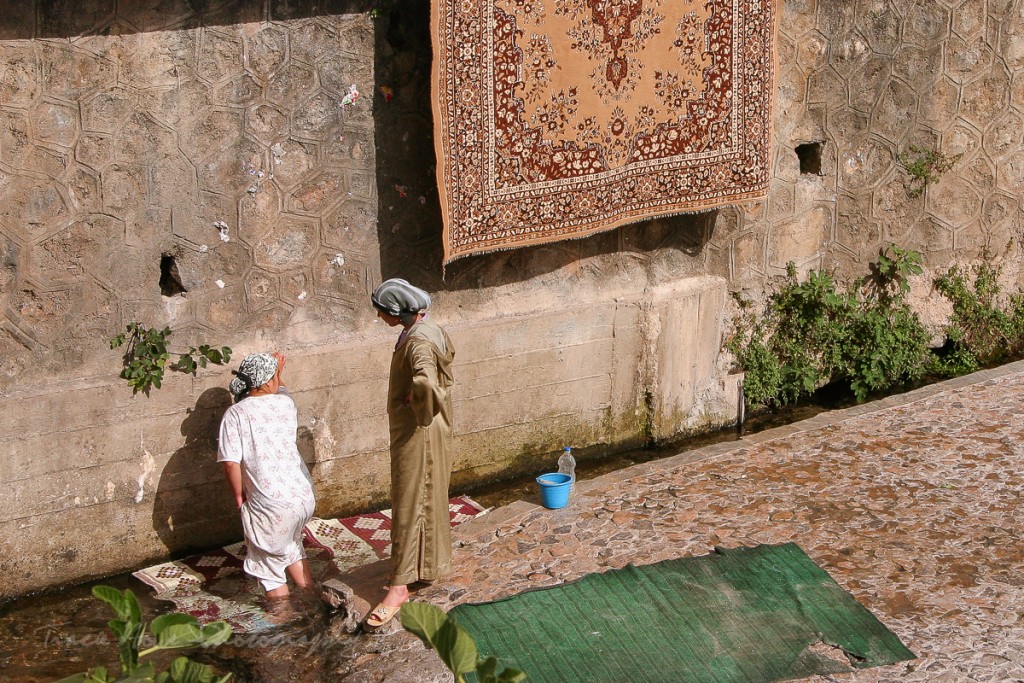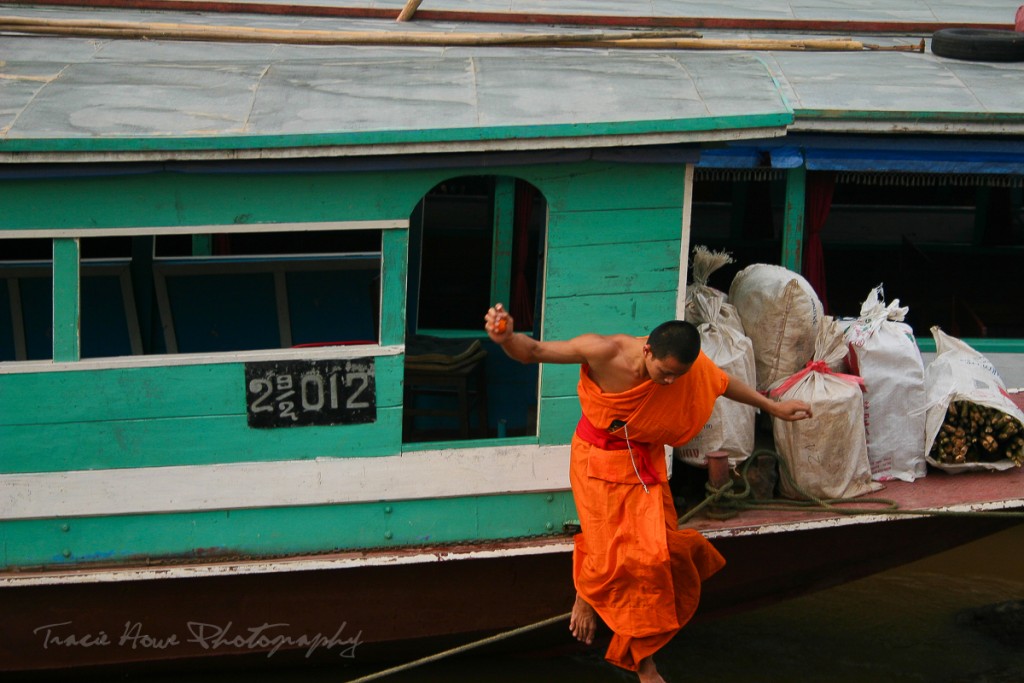 If someone does notice that you're photographing them, you can slightly move your camera to the side as if you're looking for the right shot, or just walk away. However, a more honest solution to being caught is to approach them and ask if you may take a photo. Again, it's asking permission after the fact, but if granted, it also works as permission to continue. ;) If not granted, at least you tried. You may get a smile by interrupting the moment, but sometimes that's okay.
Another distance method is to "shoot from the hip" as you're walking around. This will probably require a partially automatic setting, such as Shutter Priority (Tv on a Canon, S on a Nikon) so that your speed is fast enough given a variety of lighting conditions and moving subjects. If your camera allows it, you can set an Auto ISO as well. Keeping your camera down, at your hip and shooting wide enough will essentially give your subject that respectful distance. This is not my favorite technique, because I feel a little too sneaky, like I'm trying to get away with something. Your chances of getting a nice shot are a lot lower, but some people really enjoy this tactic, especially for street photography.
A similar idea is to keep your camera down without drawing attention to it and shooting only when you're ready. You have to be stealthy to do this, but it can be another less-intrusive approach.
Common Sense
The best approach for respectfully photographing people while traveling is to use your common sense. Put yourself in their shoes… how would you feel if people kept coming up to you and taking photos whether you liked it or not?
For a natural shot, I believe it's best to avoid an interaction with some kind of distance tactic. You can always ask after taking the photo if you feel uncomfortable. If you're more outgoing and don't mind rejection, try asking upfront. You do risk interfering with the natural moment, but if you hang around long enough people will relax and you may still get your shot. Just do your research first and then feel out each situation.