---
Written by Jen. Photographed by Tracie.
---
Tracie and I recently got the opportunity to go on a week long cruise in Alaska. More about that adventure coming up in our next few posts. The ship sailed out of Vancouver, B.C., so the first part of our Alaskan journey was getting from Seattle to Vancouver.
Having had good experiences with Amtrak in the past, we both agreed that taking a train to Vancouver would be an ideal way to start our trip. Fortunately for us, Amtrak was happy to sponsor us for the trip, and it should be noted that we did not receive any sort of payment or additional compensation, just our train tickets. Tracie and I both feel positive about collaborating with companies that we fully endorse on our own and as a travel blog team. And since we both love going by train, which is a unique, offbeat method of travel, working with Amtrak was a no-brainer for us.
For this railed journey we awoke nice and early, around 6am to make our 7:20am Amtrak Cascades train. We had debated training up to Vancouver the night before our cruise, but wanted to maximize the amount of time we'd have daylight for photography purposes.
Checking in for a train ride always seems so much more relaxed to me than checking in for a flight. Yes, there are still lines and baggage to deal with, but the charm factor of most train stations far outshines any airport I've ever been too. Seattle's King Street Station has recently undergone some renovation and looks fantastic.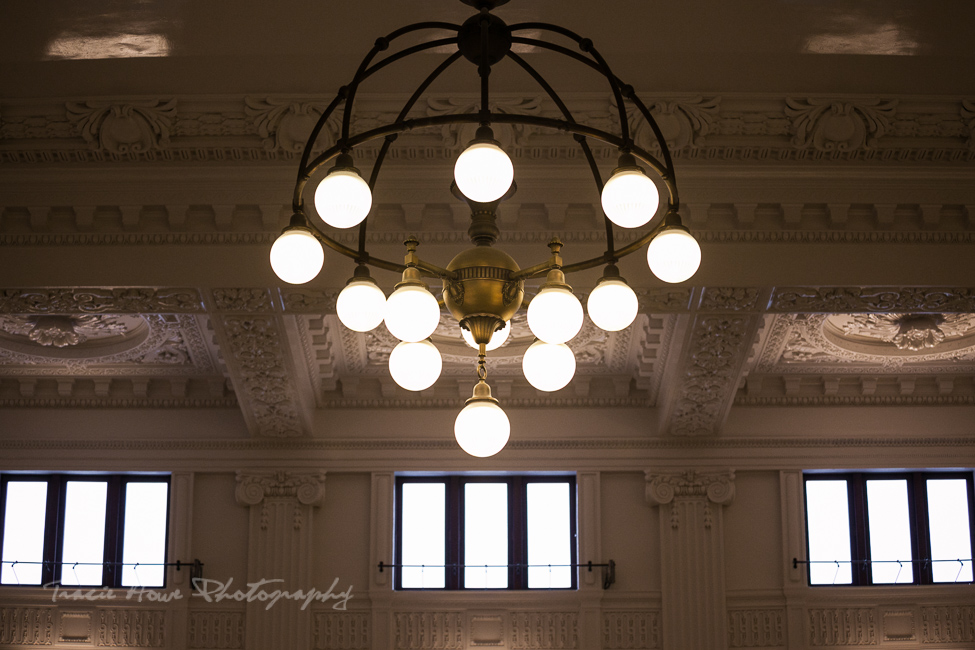 There really is something nostalgic and romantic about train travel. It is palpable in the stations and on the trains. Particularly so in the bistro/cafe cars, which you must check out on your next train journey if you've never done so or haven't travelled by train before. We were only in our assigned seats for a few minutes before we got the itch to explore. Trains trump planes on this front as well. We grabbed some coffee and breakfast in the cafe car and took our goodies to the dining car where we snagged a table with a lovely, large window. This was our home base for nearly the entire ride, giving Tracie a great vantage point to capture the scenic journey. The dining car is often abuzz with conversation and good energy as many passengers are often on their way to or from some sort of get a way or vacation. I know we were certainly in high spirits as our Amtrak Cascades train carried us closer to our cruise adventure.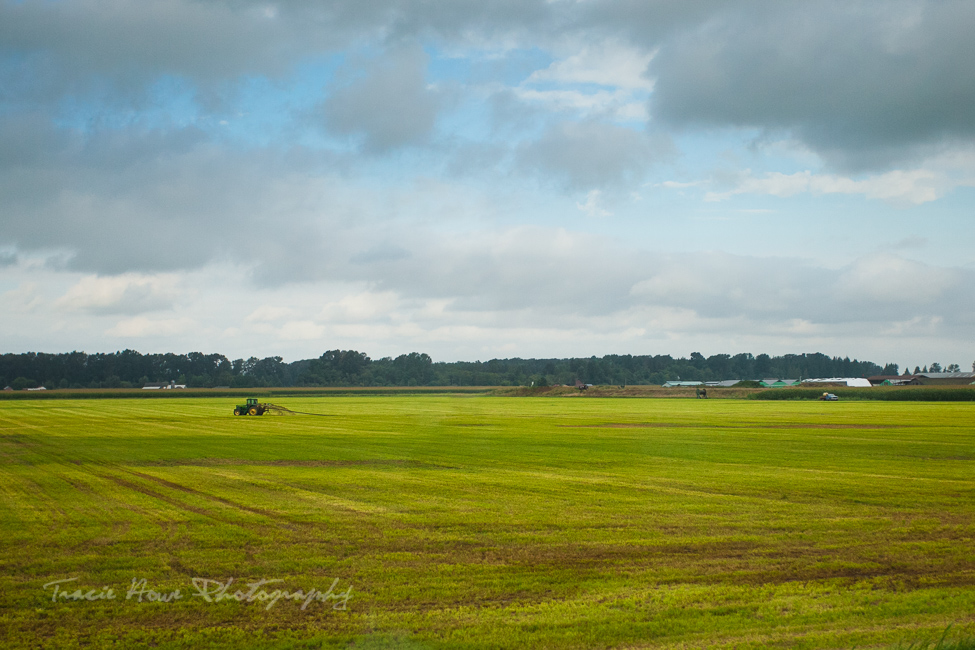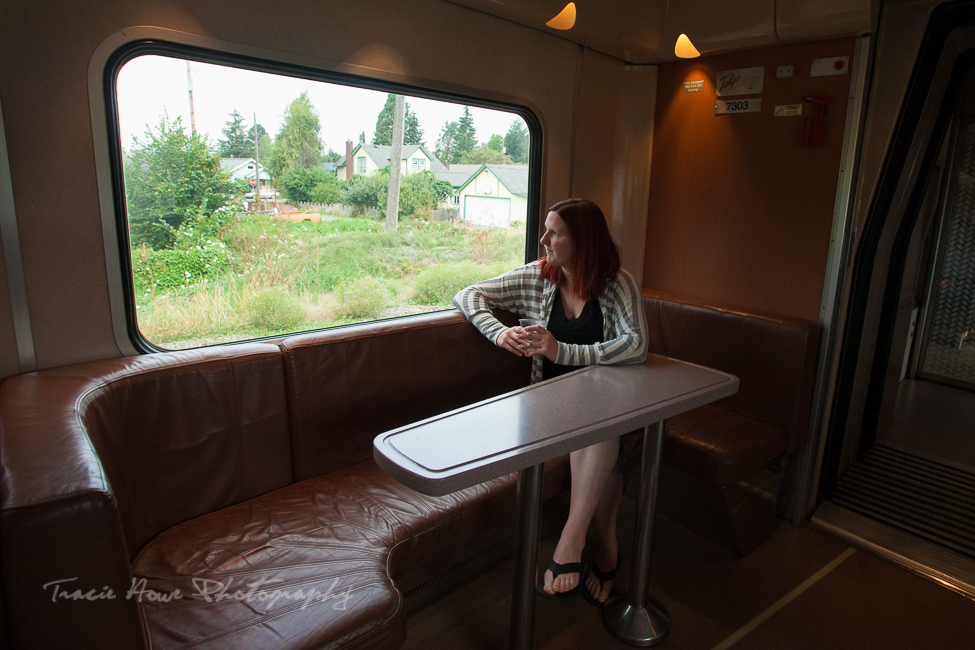 The Amtrak Cascades route between Seattle and Vancouver is famous for its scenery. Tracie had always heard about the trip and was excited to finally get the opportunity to take it. She had expected parts of the journey to be beautiful, but was surprised to find that most of it was very scenic, particularly the long sections along the coast of Puget Sound with views of Washington's many islands.
For much of the journey, the train tracks sit right on the edge of land just above the beaches. Being so close to the water, we saw several coastal birds, most notably Blue Herons. Early on there were the occasional dog walkers and clam diggers, not deterred by the grey Northwest morning. Later, as the sun began peaking out, we passed parks where people were enjoying beach activities like building sand castles, beach combing, and kite surfing. We also trained by a few beach front communities, like White Rock where we saw all manor of beach recreation happening. Many of the kids and some of the adults stopped their activities to wave at the train and its passengers, another charming component of train travel.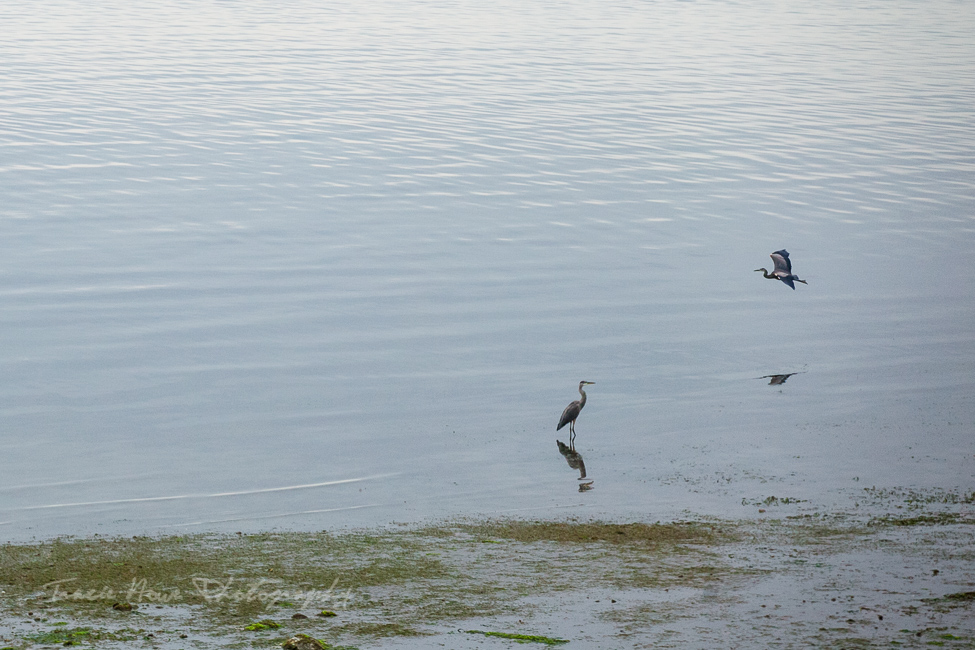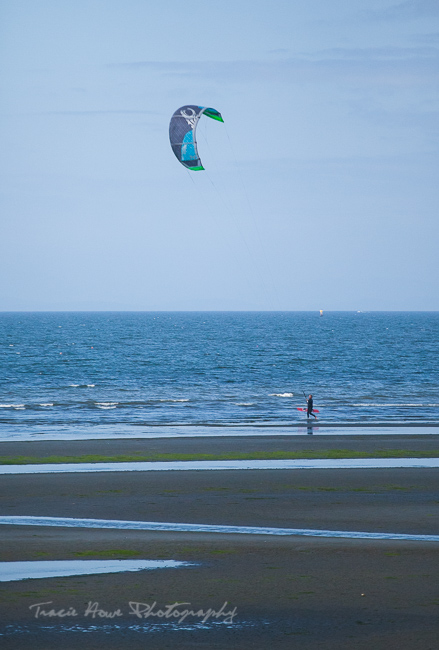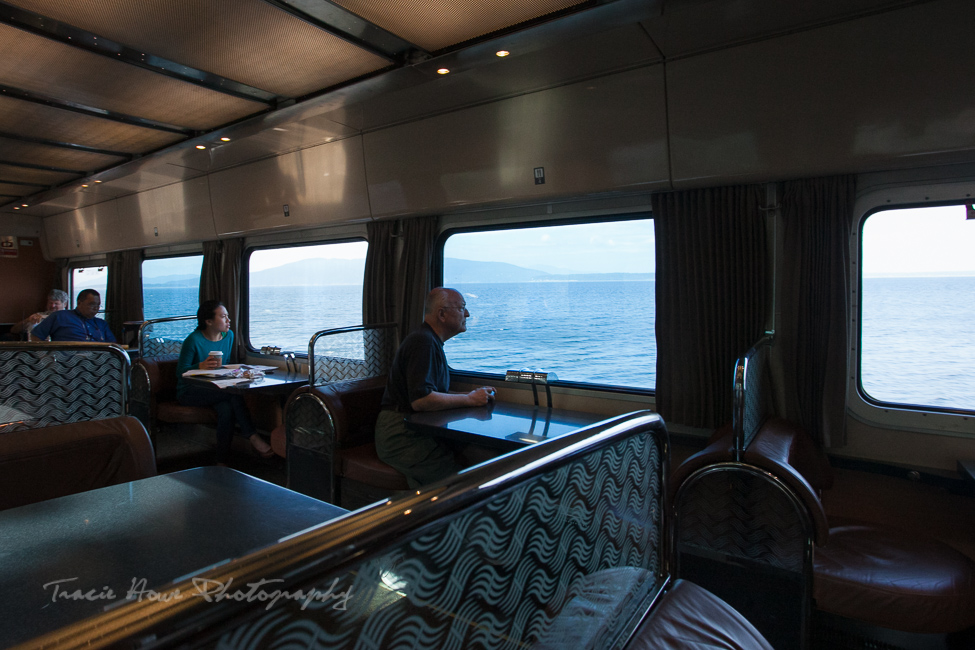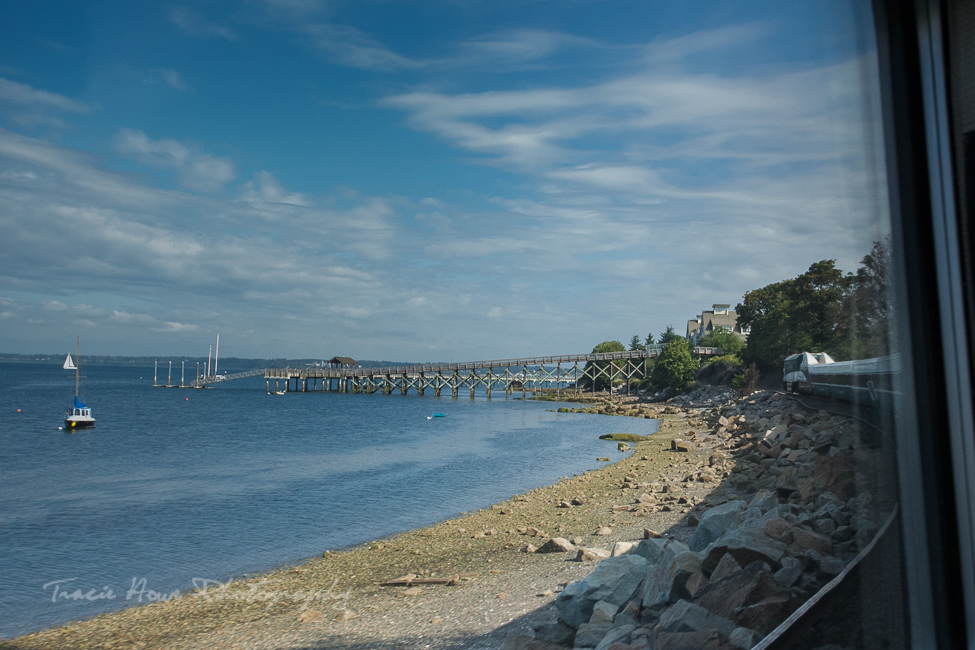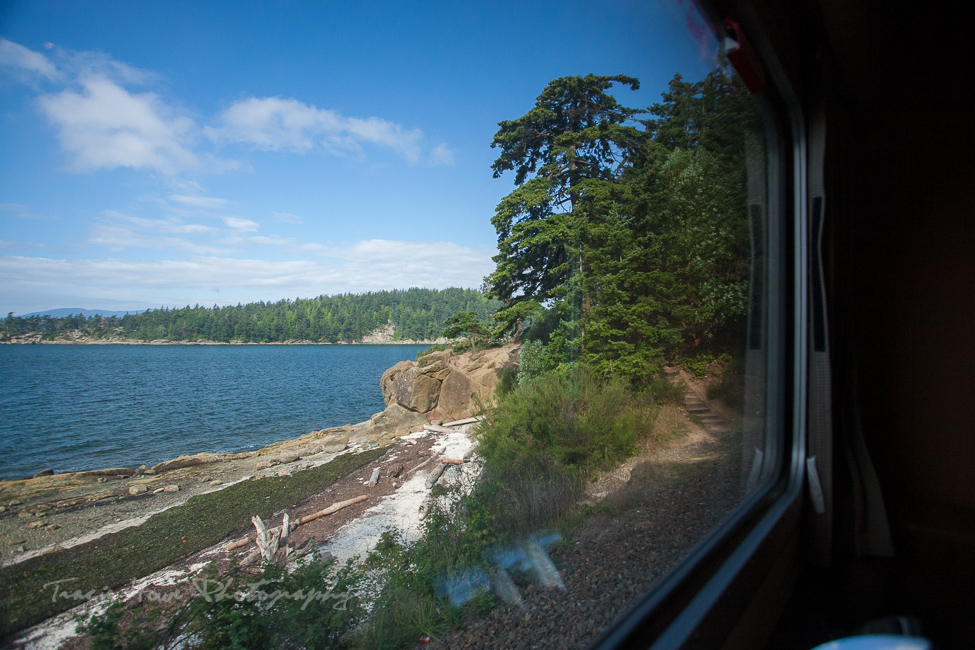 The Amtrak Cascades train from Seattle to Vancouver took us almost five hours, not bad at all, considering we were both spared the stress of driving and traffic. The customs process is dealt with on board the train and then at the arrival station. On a previous bus trip across the border, the process took ages and of course required getting off of the bus and waiting in immense lines. Tracie has crossed the border countless times by car, always dreading the long waits at customs. Just like all of my previous crossings of the border by train, this one was much less stressful than crossing by car or bus.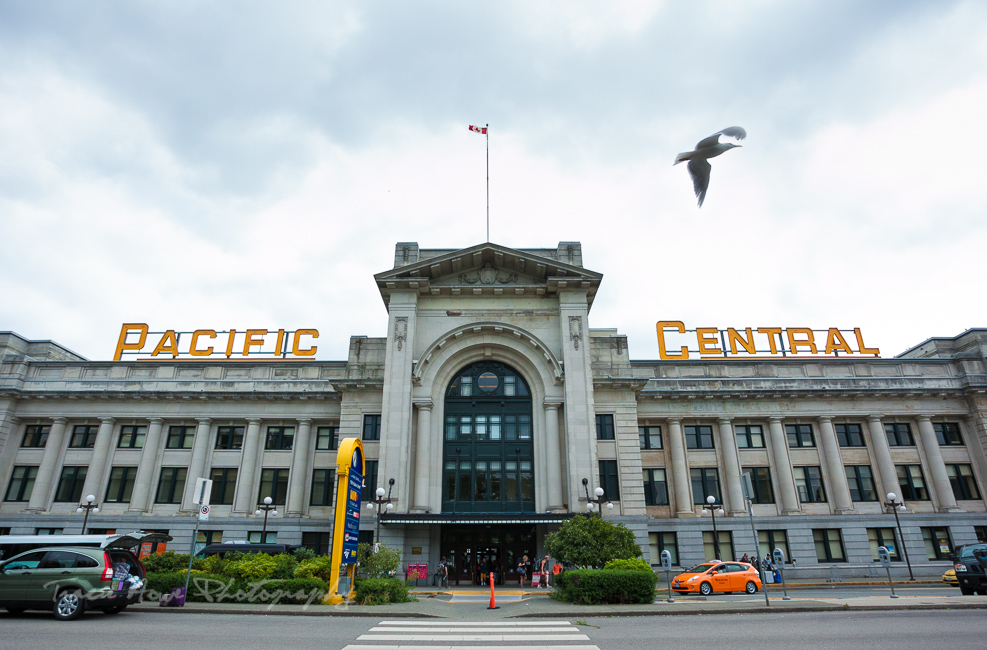 We arrived at the Vancouver station by mid day. We snapped a few more pictures of the trains and the station and then hopped in the taxi queue. Tracie and I were ready to go from one nostalgic means of transport to another, and embarked the MS Volendam, ready for an adventure at sea. Riding the rails and the waves in a single day seemed a pretty cool start to our vacation.
*All opinions and photos are our own and based on our experience aboard Amtrak Cascades. Our train journey was sponsored, but we were not financially compensated for this post.
---
Written by Jen. Photographed by Tracie.