I do things a little differently here at Tracie Travels. Sure, I like to check out the must-do things when I visit a place, but I'm also very drawn to the more offbeat things that a place has to offer. After all, there are often pretty interesting photography opportunities to be found in such places!
From stores brimming with funky treasures to weird public street art, there are countless quirky things to do and see in Seattle. Being fond of such things, I am happy to live in a place where being different (and maybe a little weird) is not only accepted, but openly embraced. In fact, I've been living in quirky Seattle for so long, that many of the oddities actually seem pretty normal to me. I can't possibly list them all, but here are a few of my favorites…
The better known quirky things to do in Seattle
Even some of Seattle's biggest attractions are a bit quirky. I mean, the Space Needle is basically an elevator up to a space ship, right?
We're all familiar with this Seattle landmark. It was built for the World's Fair in 1962 and remains Seattle's most beloved icon. Recent renovations at the Space Needle showcase views of the city like never before – through floor to ceiling glass walls and now a rotating glass floor!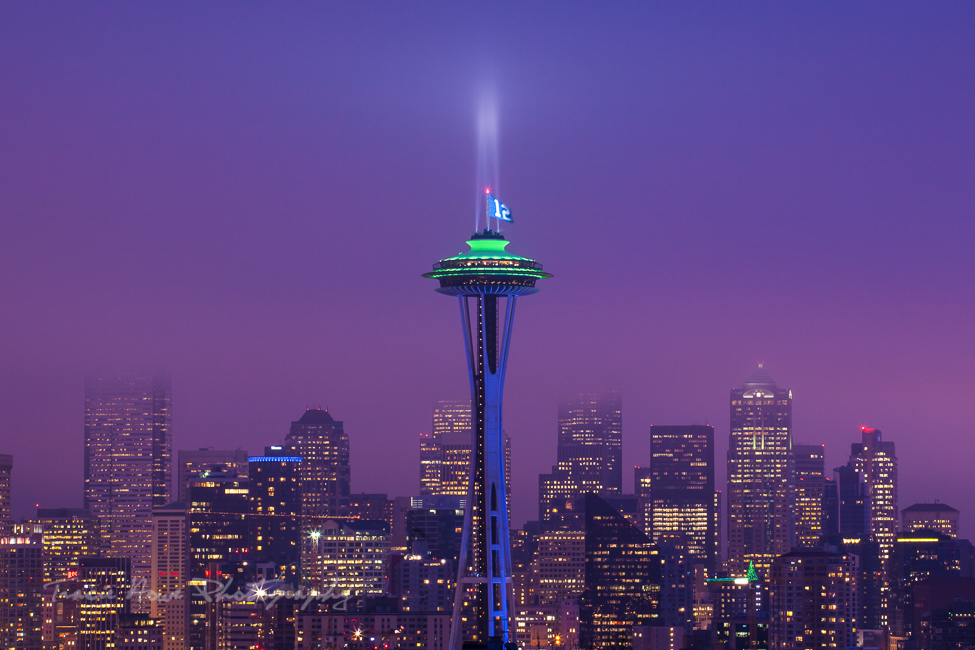 Tucked away in an alley beneath Pike Place Market, this gross display of used gum can be avoided by germaphobic visitors of the market…. but they'd be missing out. Though a bit disgusting, it's also a collaborative public art piece if you think about it! Why not bring your own gum and add your own "flavor" to the mix? ;P
The beloved troll is hard to find if you don't have a good map. I know this because I used to live nearby and people were always staring at paper maps trying to figure out how to get there. It's under the bridge (because that's where trolls live!). Use Google Maps and you should be fine. ;)
Seattle's Museum of Pop Culture, MoPOP for short, is funky from the outside in. The architecture is so over-the-top that it's hard not to appreciate the crazy curves and shiny colors that make up the exterior. Inside is a heaven for sci-fi/fantasy geeks and music lovers alike, with permanent installations and special exhibitions on display.
Seattle's unusual history is revealed in this Underground Tour, where the city streets used to be. It's a dark and mysterious window into the past that shouldn't be missed during a visit to Seattle!
Eats and Drinks with Cats and Dogs
Seattle adores its animals, but a few fur-loving proprietors have gone a step beyond "dog-friendly" outside seating.
Norm's is one of my favorite places to eat in Seattle. Not only is the food great, but the company is exceptional. Even inside! Dave and I, formerly residents of Fremont and dogless, would eat there often to get our dog and hamburger fix.
The Seattle Barkery is a food truck for dogs! This truck parks wherever the dogs go, including off-leash dog parks and farmer's markets around town. They even have a permanent treat bar set up at the Dogwood Play Park, an indoor/outdoor dog park and bar… for people too.
Here's one for the cat people! Seattle Meowtropolitan offers a cafe along with reserved cuddle time with resident kitties. Adopting is an option too! You can also sign up for cat yoga classes if that's your thing.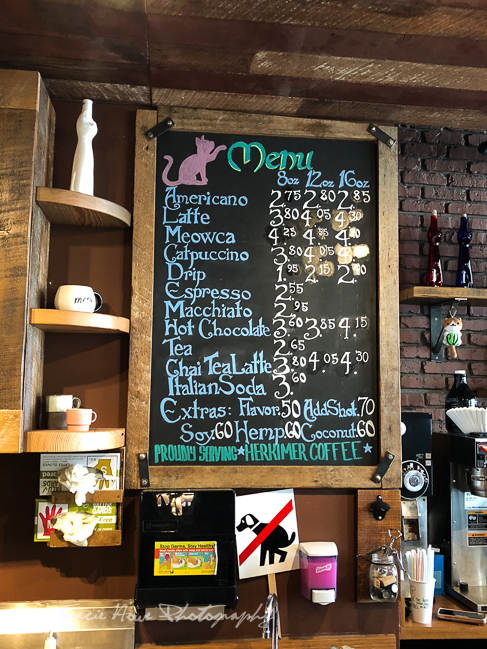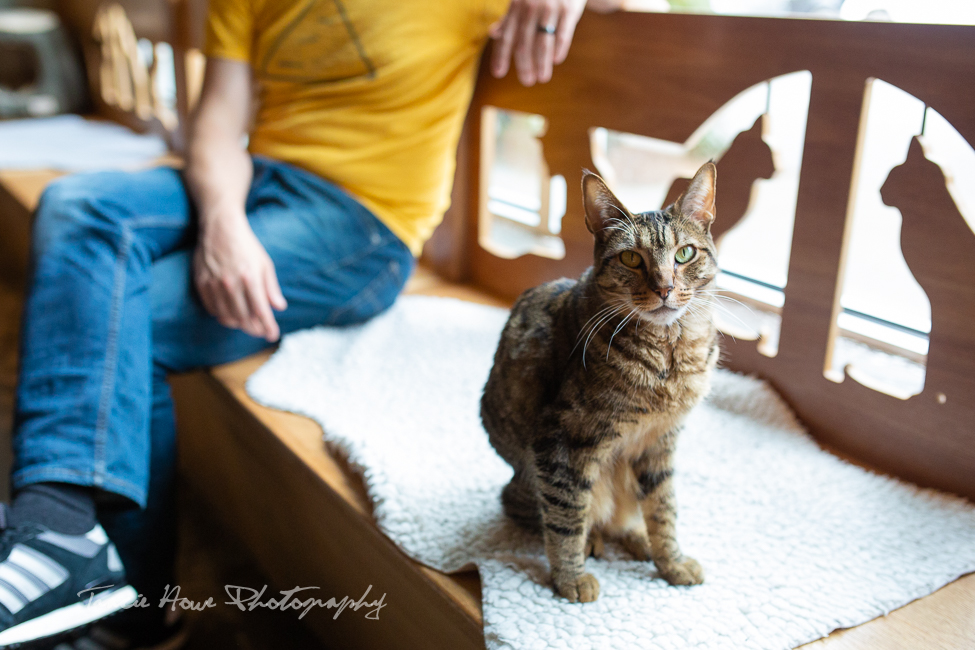 Activities
Seattle is the home of the original geocache – a techy version of Letterboxing… if you've heard of that. The headquarters are in Fremont (no surprise there!), and while there are geocache adventures (essentially mini community treasure hunts) to be had around there, Seattle is full of Geocaching opportunities! It's a secret world if you know where to look. Check out apps that pinpoint geocaches in Seattle and places all around the world!
Have you ever secretly dreamed of running away to join the circus? I haven't either. But if you have, now you can get a taste of that life without being disowned by your family! Learn how to fly on the trapeze, hang from silks, or just catch a fun show at Emerald City Trapeze. You can hold an event at this unique venue as well!
We have several of these all over the city to indulge your inner geek! Some provide coffee and tea while others also serve alcohol and food. Each place offers a massive collection of board games to try out while you partake in your beverage or food of choice. I prefer West Seattle's Delridge Gameporium, connected to Uptown Espresso – another personal favorite of mine!
Bring your earplugs, but leave your change behind! Seattle Pinball Museum gives you access to all (well, most) of the games upon admission. Museum it truly is, with games dating back to the 60's!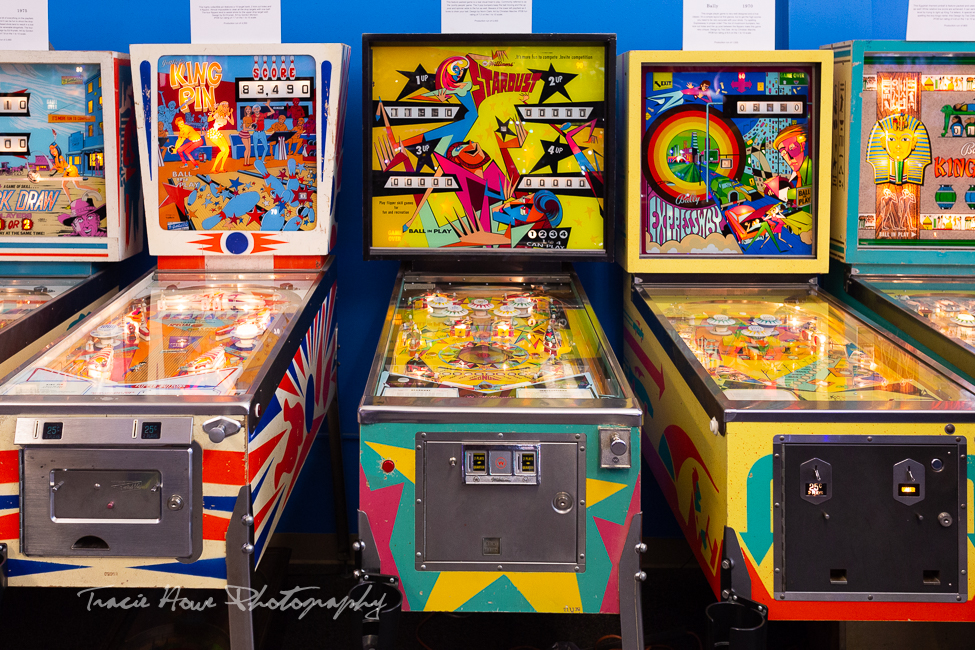 Shopping
Since 1899, this delightfully odd gift shop has been a Seattle favorite. It's location on the beautiful waterfront makes it a convenient place to pop in for souvenirs or a gawk at the oddities. You'll find everything from mummies to a coin-operated fortune teller, all right next to the Space Needle postcards!
If you're looking for something equally obscure to take home from Seattle, you may very well find it here! Archie McPhee carries novelty gifts and the quirkiest of items for anyone with a fun personality. Here you can find all things unicorn, rubber chicken, or even underpants! The sky seems to be the limit at Archie McPhee!
Check out Seattle's other unusual things:
Fremont Solstice parade (particularly the nude Solstice Cyclists)
And for the must-do and see things in Seattle, be sure to visit this post.
Seattle certainly is weird and wonderful, but every city has a quirky side.
What are some oddities that your city has to offer? Or, perhaps there are other quirky things to do in Seattle worth mentioning? Share it in the comments!
*As always, all opinions are my own. All photos are my own unless otherwise noted. I have not been compensated for this post. *