If you haven't read Part 1 or 2 yet, you should know that this series works best when read in order. You will then understand why there are no pictures of the massive evil creatures, and my reason for writing an entire series of spider encounters during my travels in Southeast Asia. You can find part 1 here: https://tracietravels.com/2014/06/arachnophobe-travels-in-southeast-asia-part1/ and part 2 here: https://tracietravels.com/2014/06/arachnophobe-travels-in-southeast-asia-part2/
3. Encounter in MongNgoi –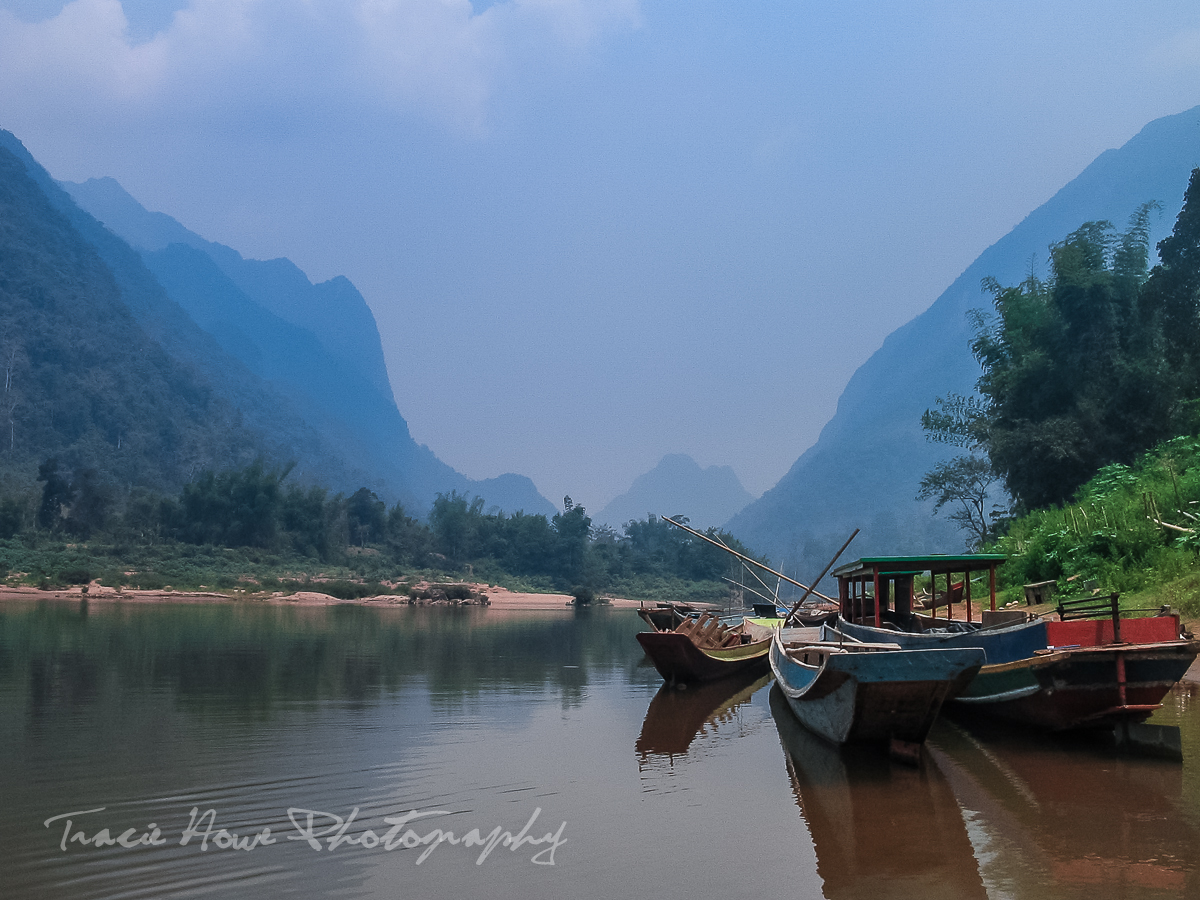 Having found the best travel companions ever, who just happened to share the exact route plans as me, was a godsend. I never wanted my arachnophobia to interfere with my travel plans, but my friends gave me the extra courage that helped me carry on. From Nong Khiaw we headed to Mong Ngoi, another remote town surrounded by mountains and a persistent smoky fog from agricultural burning. It was a pretty place, despite the heavy fog, and we had fun exploring and tubing down the slow moving river. But eventually, it was time to leave the safety of the non-spidery river and start winding down for the evening.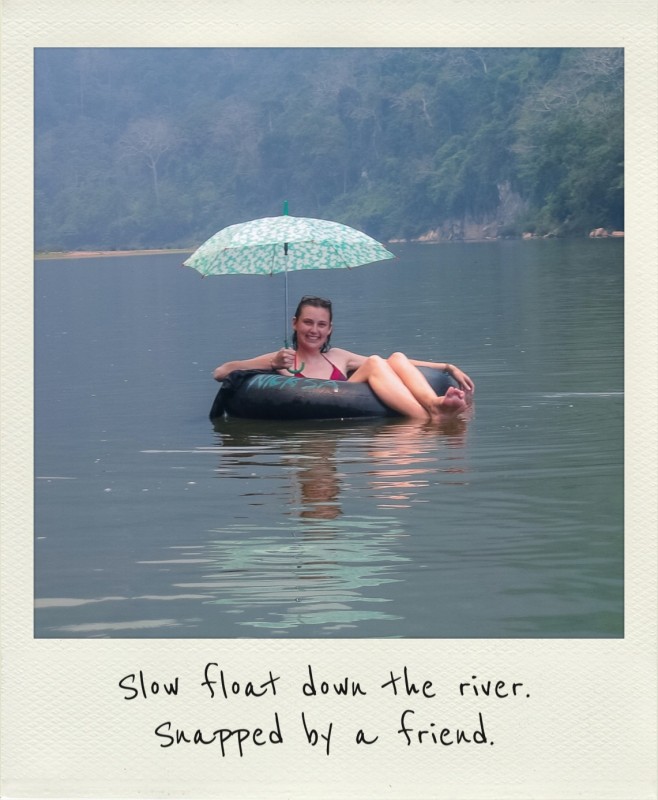 Sleeping in another tiny village at another bamboo lined guesthouse was not a part of my plan at this point. I had been there, and I had done that, but in Northern Laos this seemed to be inevitable. If I wanted to keep seeing this beautiful region of Laos, I had to keep sleeping in these kinds of places. So, as usual, I convinced myself that the odds of seeing another huge spider were unlikely at this point. Besides, I was sharing a room with my brave companions.
I was determined to stay strong at this place, trying to avoid looking too closely at walls, floors, and ceilings. I didn't let the mattresses on the floor bother me too much. I was doing well… for a little while.
It was early evening and I was about to walk into our room alone when I caught a glimpse of huge spider legs crawling from the other side of the door frame. Nobody ever finds these things but me, I thought, as I flipped out and ran away to my friends. They immediately took action, but despite the slow crawling of the spider, it had disappeared already. They flipped the room upside down looking for it, but found nothing.
Again I was faced with the thought of sleeping with a spider or staying up all night in the dark. And again I eventually chose the "safety" of my mosquito net, tucked way way underneath of my mattress. This time however, I heard things running around in the night. If you tell me that spiders don't make any noise, then you are wrong! If a spider is crawling on something that creaks or rustles, then it can be heard. I heard some sort of scurrying all night, eyes wide open for most of the time. At one point I drifted off, but was awoken by a sudden jerky movement beside me. A fallen spider, was all I could imagine in that moment. In retrospect it was probably just my friend moving in her sleep, but I am all to familiar with the nightmare/imagination combo that happens to me when spiders are on the brain, and this was no consolation at the time.
The next morning I awoke groggy from little sleep. I was told about the rats that run across the rafters at night. Even though the evening had already passed, this news was a relief to me. I much prefer rats to spiders! The best news was that we were moving on, my last night in such a place. At least that's what I thought.