What to do with just one day in NOLA?
Dave and I spent about a week exploring New Orleans and the surrounding area, which gave us enough time to thoroughly enjoy the city, doing most of what we wanted to do. But what if you only had one day to visit New Orleans?
I think you could see a good amount of NOLA in just one day, but obviously more time is recommended. However, if you found yourself there for a short time and wondered what to do, I can tell you what I would do! Of course this will be subjective, based on my opinions, what I ended up doing, and what I wished I could have fit in.
Hotel coffee, beignets, and a morning stroll
I am convinced that any trip to New Orleans is incomplete without a quick visit to Algiers Point, but since I've already gushed about that in a previous post, I will focus on spending time in the city center in this one.
Let's assume for the sake of this post that this one day starts and ends in the French Quarter, the most iconic neighborhood of the city of New Orleans. I did in fact spend just one morning and one evening in the French Quarter at the Dauphine Orleans Hotel. Upon checking in, this hotel welcomes you with a friendly letter, a map of the area, and a pack of chocolates showcasing the hotel amenities on your pillow. The room is clean and simple, with a touch of historic charm.
I admit that waking up in the heart of the city, steps away from the energy of the streets, was a much more convenient alternative to starting out in Algiers Point. You really can't beat being IN the French Quarter and so close to the other districts. I really liked the feeling of opening up the shutters to reveal the bright morning and the early hustle and bustle going on in the street below. So much so, in fact, that I asked Dave to do the same so I could take a photo of it. :)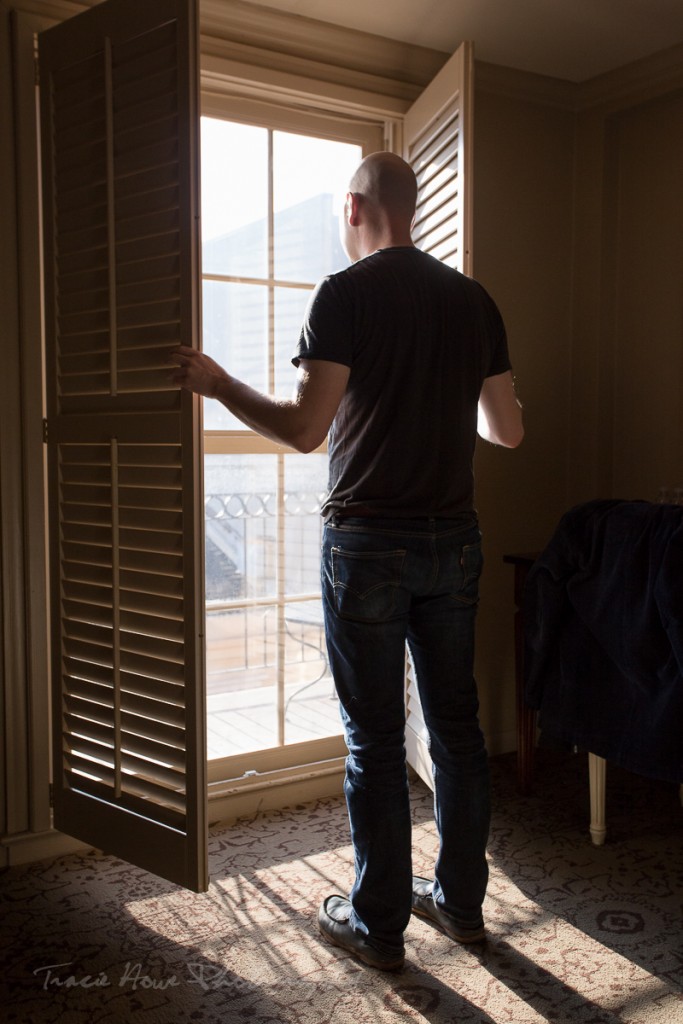 The hotel provides a continental breakfast, but I suggest skipping this to enjoy a local dish. After all, you only have one day, so you should take advantage of NOLA's bounty of delicious food! The hotel's coffee was good and I was delighted to find my favorite flavored creamer available. I took my coffee back to the room and joined Dave on the balcony for a little down time before starting our day.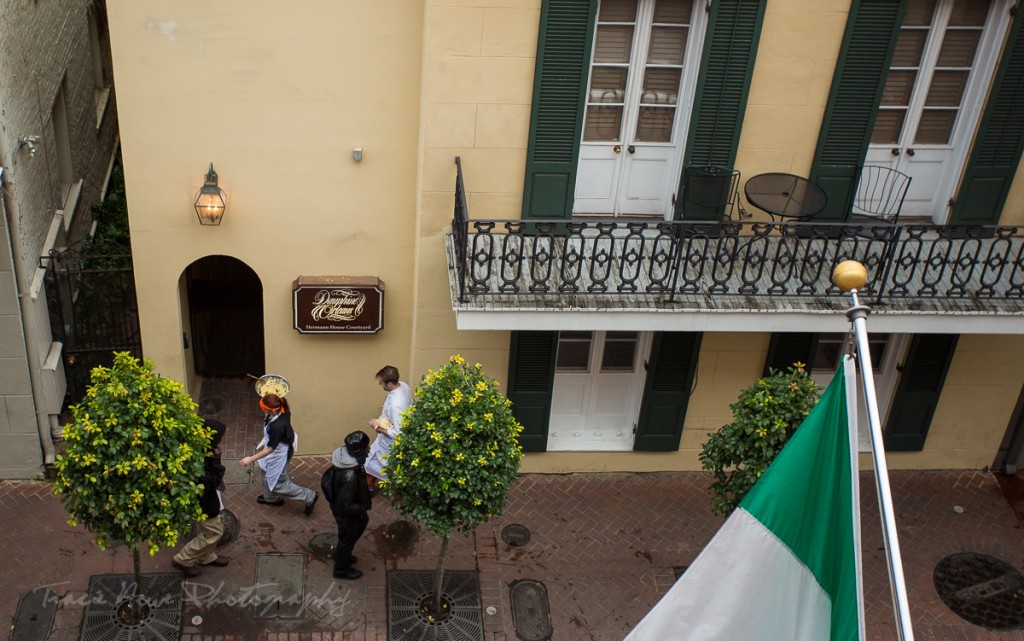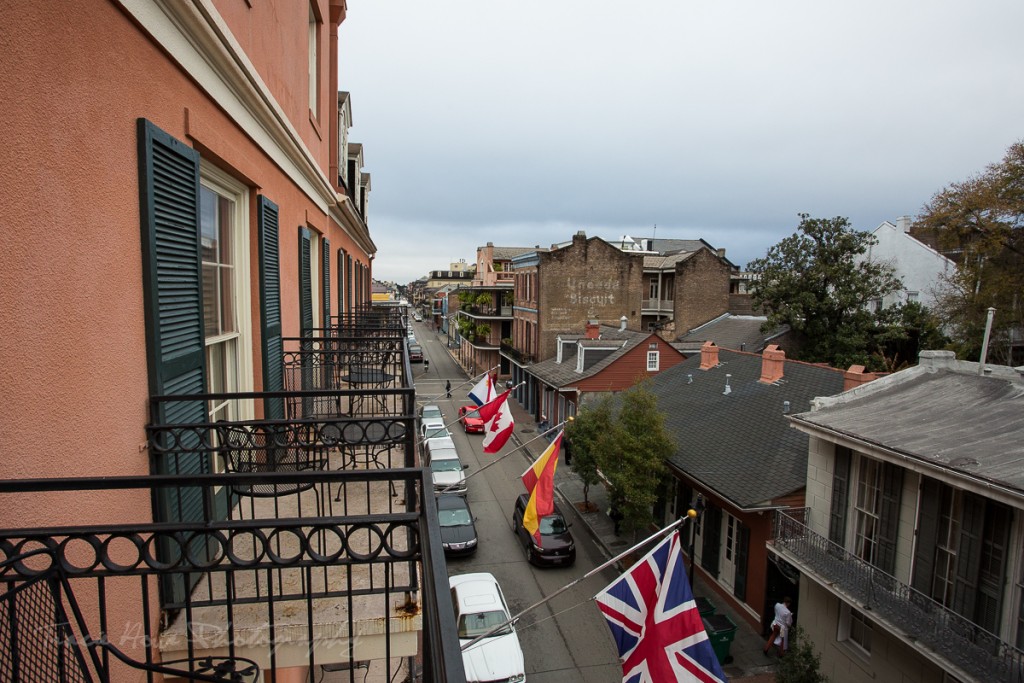 After you are fully caffeinated, I would recommend a stroll through the French Quarter. Being so close to all the action, it's hard not to explore right away. The mornings are nice, because things aren't too busy yet, allowing you to fully take in the sights. It's a little quieter, but there is still the palpable energy of a city waking up. Make your way through the streets, check out the antique shops, appreciate the unique architecture, and maybe even pop in to see a Bevolo lantern being hand-crafted. There are so many interesting things to find by just walking around this fascinating city! When you're done exploring, make sure you grab a quick breakfast at one of the many beignet shops, such as Cafe Beignet or Cafe Du Monde.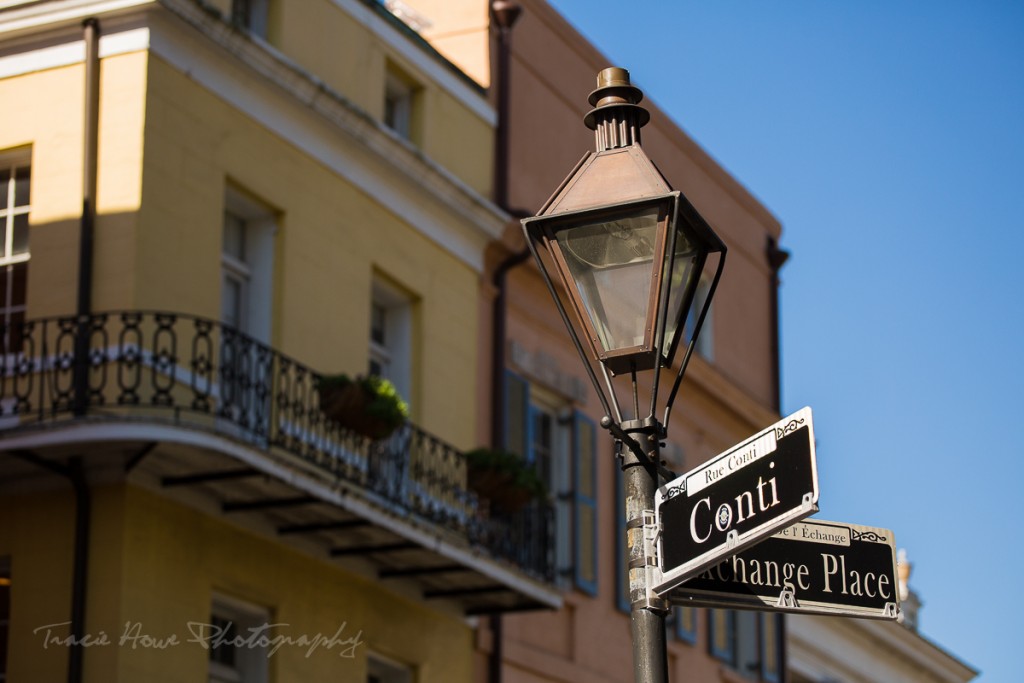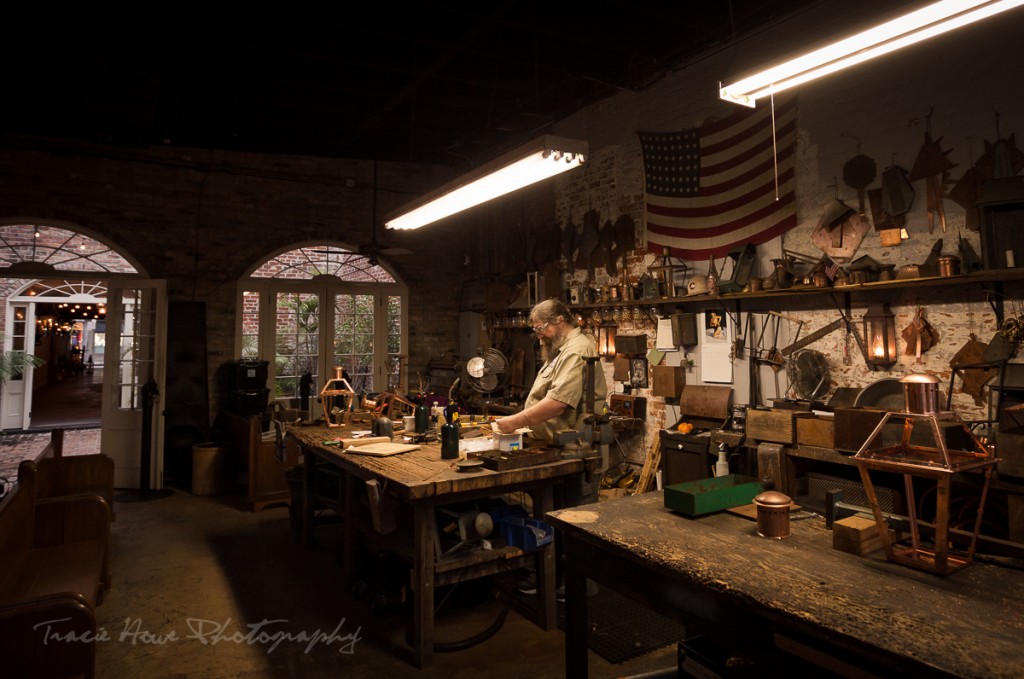 When you've got a belly full of beignets, check out the St Louis Cathedral in Jackson Square. This popular spot for tourists and vendors is very pretty and well worth a stop. It's a center for activity, so you may find some street performers to entertain you or a palm reader to tell you your future. We happened upon the end of a wedding ceremony one day, which was a delight to see being wedding photographer myself! This one turned into a jazz band parade, led down the street by the dancing bride and groom. It made me desperately want to photograph a destination wedding in New Orleans!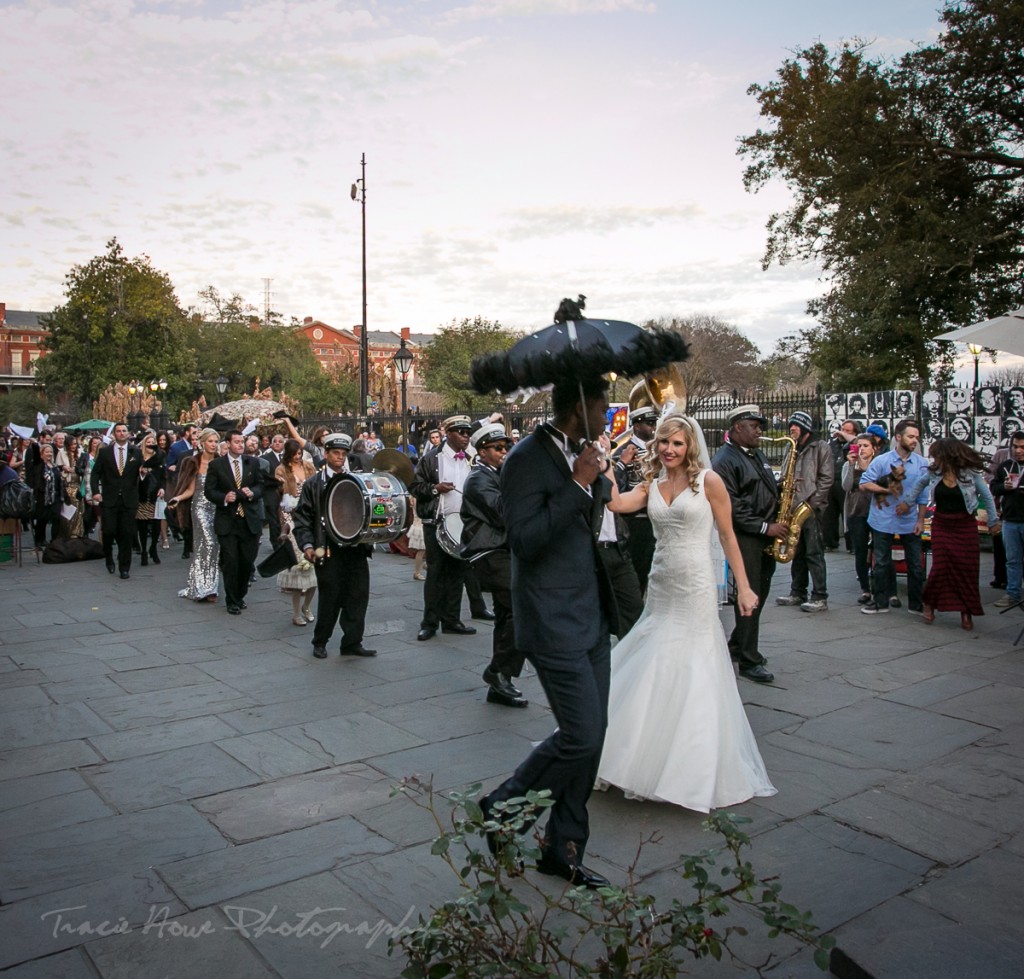 Lunch at the French Market, mid-afternoon break, and a tour
After you've taken in Jackson Square, begin walking along the riverfront towards the French Market. If you're tired of walking, hop in a horse drawn carriage as a more luxurious alternative, or can catch the riverfront streetcar for a novel experience.
The French Market reminded me of Seattle's Pike Place Market, but not as crowded. There are rows of vendors selling all kinds of goods from flea market items and crafts to produce, all depending on what day of the week you go. I found souvenir shopping much more pleasant here than in any of the stores. Plenty of restaurants are nearby, so this might be a good place to have lunch. During our visit, we each enjoyed yet another plate of fried seafood at the Gazebo Cafe. You can also get a bloody Mary or a boozy shake to go if you need a little pick me up!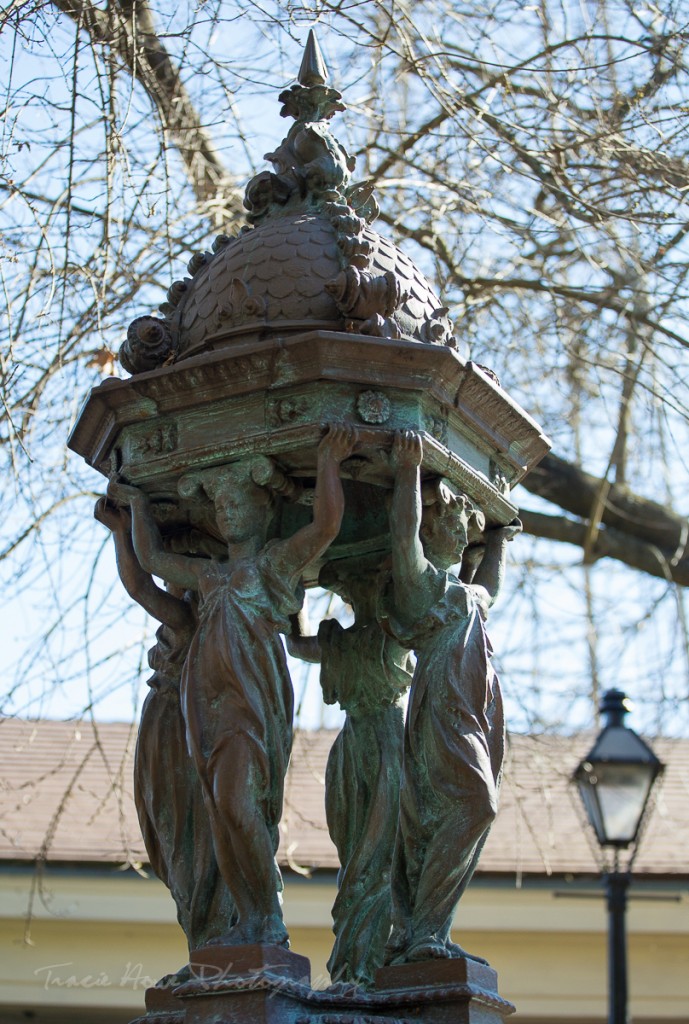 Once you're satisfied and ready to move on, catch any means of transportation back to your hotel. Maybe take a refreshing afternoon dip to cool off. I only wish we could have done so, but it was too cold during our visit in January.
After this short break, make your way to whatever tour you may have booked. Haunted History Tours provides all kinds from ghost tours to cemetery tours to Voodoo culture tours. We chose the cemetery tour, but I'm sure they all would have provided a fascinating glimpse into NOLA history and culture. If you really want a full sampling of what NOLA has to offer, consider heading out of town a little ways for a swamp tour. We took one with Cajun Encounters (who also happen to provide many other tours and services inside and outside of New Orleans), but I would recommend having more time to fit this in, or at least committing the rest of your day to this awesome experience.
*All opinions and photos are my own and based on my experiences. Dauphine Orleans provided a discounted rate for our stay, but I was not financially compensated for this post.